6 Simple Homemade Mud Masks – Benefits And Uses
Before we tell you why you must opt for a mud mask at home, let us tell you why a mud mask is needed in the first place!
Some Benefits Of Using Homemade Mud Masks Are:
They soak up excess oils from the skin in the best possible way. Nothing works at oil-control better than mud masks. This can be very useful if you have combination or oily skin type.
The oil-soaking property helps in minimising acne and blemishes upto a great extent.
Mud masks detoxify and cleanse the pores on the skin, and allow them to breathe.
Mud masks impart a tightening effect on the skin, thus reducing fine lines and wrinkles, and are good anti-ageing agents (though they act only superficially).
The muscles on the face get relaxed. The mechanical tightening effect of the mask can be compared to a massage.
[ Read: Homemade Skin Tightening Masks ]
The masks take away bacteria and dead cells along with them on washing.
Mud masks can be used on the body also, and not just the face. This can be particularly helpful if you have oily upper back (with eruptions)
Mud- baths, i.e. soaking the whole body in mud (it is a specialized treatment, requiring a therapist) can help in relieving pains such as arthritis.
They are very easy to use, and if you prepare them at home, they can save you a lot of money too!
Benefits Of Making Homemade Mud Masks:
You save a lot of money and travelling time, and can easily relax in the comfort of your home!
Most ingredients would be easily available
You get better benefits from a freshly prepared mask, as compared to readymade masks, which come laden with chemicals and preservatives.
You can maintain your hygiene standards, which is difficult to do in a parlour/ salon.
Skin Preparation And Steps:
Wash your face with warm water. This will open up the pores, and aid tyhe action of mud masks
[ Read: Simple Remedies For Skin Pores ]
Apply mask on cleansed skin.
Leave the mask on the face for atleast 15 minutes, or until it dries.
Avoid facial gestures while the mask is on the face. The mask may crack!
After 15 minutes, wash off the face with cold water to seal the open pores, and apply a moisturizer suitable for your skin type.
Many types of clay can be used on the skin, such as Fuller's Earth Clay (multani mitti), Kaolin clay, green clay, white clay, etc.
Green clay- draws out toxins from the skin, is anti-inflammatory. Very good for acne.
White clay- soothes and softens the skin and is suitable for all skin types. This is the gentlest of all the clays.
Red clay-another gentle clay, it is advised for dry and sensitive skins.
Pink clay- used for revitalizing dull, tired skin. It also has excellent cleansing properties.
Bentonite clay, Kaolin clay, and Fuller's Earth are also suitable for using in face masks. The latter being excellent for oily and acne prone skin conditions
You may use any of the masks (as mentioned below), but since Fuller's Earth Clay or multani mitti is the most easily available one, you may use it in place of any other clay to get similar benefits.
Homemade Mud Mask Recipes:
1. Fuller's Earth Mud Mask For Oily Skin:
Mix together 2 teaspoons of Fuller's earth with 1 tablespoon rose water, 1 teaspoon honey, and 2-3 drops of tea tree oil. Mix well, and apply to cleansed face evenly.
[ Read: Homemade Face Packs with Honey ]
2. Green Clay/ Fuller's Earth Mask For Acne Prone Skin:
mix 1 ½ tablespoon of clay with 1 tablespoon rose water. Mash up a 2 inch piece of cucumber, or use a mixer to do this, and add it to the mud-rose water paste. Apply this mask to your face to soothe the skin instantly.
[ Read: Homemade Moisturizers For Oily Skin ]
3. Revitalizing Mud Mask:
1 tablespoon Pink clay, 2 tablespoons rose water, 1 drop essential Neroli oil (available at Fab india) or Orange oil. Mix all ingredients together to get a smooth mask.
4. Anti-Ageing Mud Mask:
1 tbsp Red clay, 2 tbsp oatmeal, 3 tbsp rose water, 1 drop Neroli essential oil, 1 drop Rose essential oil, 1 teaspoon mashed avocado/ ripe banana. Mix together all ingredients in a bowl, till you get a smooth paste.
[ Read: Green Tea Face Packs ]
5. For Combination-To-Oily Skin:
mix together 1 tbsp Fuller's Earth clay with 2 tablespoons of fresh aloe vera gel, and apply to the face.
6. For Dry To Normal Skin:
mix together 1 tbsp White Clay, 1 tbsp honey, and 1 tsp glycerine to form a gentle, moisturising clay mask.
[ Read: Best Natural Beauty Tips ]
Do let us know which one worked the best for you! Comment away!
Recommended Articles:

The following two tabs change content below.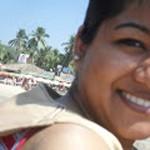 Latest posts by Ritu Rajput (see all)