Have you ever tried Ayurveda for getting fair skin that glows? Well, when it comes to fairness treatments, the first thing that comes to mind is a variety of fairness products that are easily available in the market. But almost all of them contain lots of harmful chemicals. As a result, we end up damaging our skin instead of obtaining the desired results. Let us switch to Ayurveda and treat our skin with all-natural ingredients for attaining a healthy and striking fairness and glow.
Here are the top 5 Ayurvedic ingredients for fair skin:
1. Chandan (Sandalwood):
Chandan or sandalwood is one of the major skin care elements found in Ayurveda. This bitter sweet fragrant wood has been used as a skin-lightening agent for centuries. Here are the details of the best Ayurvedic fairness ingredient.
[ Read: Mole Removal Remedies ]
Ingredients:
Chandan / sandalwood powder – 4 teaspoons
Almond oil – 2 teaspoons
Coconut oil – 5 tablespoons
Method of Use:
Start by blending the two types of oil. Take a small mixing bowl and mix the almond oil with the coconut oil in it. Now, add chandan to this oil mixture and create a smooth, creamy paste. Apply this paste all over your face and neck. If you wish, you can also use it onto your other exposed skin areas. After 25-30 minutes, wash it off with fresh cold water. Regular application of this pack can make your skin healthier, brighter, and fairer easily.
2. Haldi (Turmeric):
Haldi or turmeric is another vital Ayurvedic ingredient which is known to boost our natural glow by maintaining our internal health. It can give us a radiant and flawless appearance by cleansing the blood and keeping the skin nourished. Here is how to treat your skin with haldi:
Ingredients:
Haldi / turmeric powder – 2 teaspoons
Rice powder – 2 teaspoons
Tomato juice – 1 teaspoon
Raw milk – 1 teaspoon
Method of Use:
Put haldi and rice powder in a medium-sized mixing bowl. Add tomato juice to it and then pour the raw milk too. Then, stir all the ingredients with a spoon and prepare a paste. The texture of the paste should be neither too sticky nor too runny. Apply it onto your skin and wait for half an hour so that it gets dried completely. Finally, rinse with lukewarm water. Repeat every alternate day for best results.
[Read:Ayurvedic Face Packs for Glowing Skin]
3. Ghritkumari (Aloe Vera):
Ghritkumari or Aloe Vera is an immensely popular herb that has been used as an Ayurvedic skin care component for long. Apart from healing scars and rejuvenating the skin, the gel-like substance of this plant can also contribute to our skin complexion to a great extent. Check out the usage of ghritkumari:
Ingredients:
Ghritkumari / Aloe Vera gel – 4 tablespoons
Turmeric powder – a pinch
Honey – 1 teaspoon
Raw milk – 1 teaspoon
Rose water – 2-3 drops
Method of Use:
At first, combine honey, raw milk and turmeric powder. Add ghritkumari to it and mix well with the help of a spoon. Also, add the rose water to the mixture. Now, blend everything together to come up with a semi-liquid substance. Apply onto the parts of your skin that remain uncovered and let it dry. After 20-25 minutes, wash it away with lukewarm water. It can add an instant fairness and glow to your skin.
4. Kesar (Saffron):
Ancient Ayurveda has always appreciated the use of kesar or crocus sativus as a skin lightening ingredient. It is one of the most effective elements that can be included in your natural fairness remedies. Check out how kesar can be used for getting a fairer skin tone:
Ingredients:
Kesar / saffron strands – 2 to 3
Olive oil – 2 to 3 drops
Raw milk – 1 teaspoon
Plain water – 1 teaspoon
Method of Use:
Place the strands of kesar in the water and let them get soaked. When the water turns yellowish golden, pour olive oil and raw milk into it. Stir the concoction a bit and apply onto your face using a cotton ball. Make sure that it covers your entire facial skin evenly. Leave for 15 minutes and then wash off with fresh cold water. Doing this for 3-4 times every week will bring an awesome golden glow to your skin.
[Read:Simple Ayurvedic Beauty Tips for Your Face]
5. Kumkumadi Oil (Pharma Copoeia):
Now, here is an extremely beneficial Ayurvedic ingredient which itself can make your skin fair and more beautiful. Kumkumadi oil, also known as kumkumadi tailam, is basically a combination of 16 amazing Ayurvedic ingredients, such as kesara, jasadbhasma, padmaka, chandana, usira, padmakesara, and so on. This removes tan, blemishes and other ugly marks from the skin, and makes it glowing. Here is how to use kumkumadi oil for fairness:
Method of Use:
Pour 4 to 5 drops of kumkumadi oil on to your palm and apply all over your face and neck in such a manner that it forms a light yet even coat. Use the upper parts of your fingers to massage it gently onto your skin. Do it at least for 5 minutes. Then, let the oil sit for 20 minutes. Finally, wash your face and neck with lukewarm water. Get that fair and gleaming skin by following this method at least once a day.
So, embrace Ayurveda and look fairer naturally! Do try out these Ayurvedic ingredients for fair complexion. And do comment here to let us know!
Recommended Articles:
The following two tabs change content below.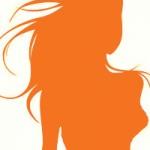 Latest posts by Nilankeeta Roy Chowdhury (see all)