Top 5 Ayurvedic Ingredients To Get Fair Skin
Battling sunburn? Pigmentation issues? Do you love lighter skin tone and a face that glows? Let's be honest. Who doesn't? But, I was practically fed up with every fairness product out there. You name it, and I've tried them all. Guess what? All of them over-promised and under-delivered. Well, I should have known it earlier, that it's not what it looks like! First, you're spending a fortune and second exposing your skin to arsenic ingredients that you probably should not. Little, did I know that everything I need to get lighter/fairer skin was right out of my kitchen pantry, well almost! The answer was simple; I had to put a name to the face. Follow me!
Ayurveda – A holistic science that has been around forever now, only that we never knew. Yes, this is what you (we) need – Ayurvedic and organic products are catching up and like wildfire. And, using products right off the kitchen is economical, efficient and comes with no side-effects. Because I have tried and tested these methods, so you can take my word for it. Before you turn to anything else, give these a shot and thank me later. There will be a visible difference in the tone and remarkably healthy skin. That glow is no more a distant dream, let me explain.
Scroll down to find what's in store for you?
1. Chandan (Sandalwood)
We all have heard of this before but never stop to try because of our mind blocks. We do not realize that a simple ritual of applying a sandalwood mask can fetch results you are looking for. Besides, why would you not try something as simple as Chandan, especially when someone tells you that it can lighten your skin and bring a natural glow from within? Let's find out what it takes to make this skin-whitening mask.
What You Need
Chandan/Sandal Powder – 4 Teaspoons
Almond Oil – 2 Tea Spoons
Coconut Oil – 5 Tablespoons
How To Apply
It's a pretty straightforward procedure, and you can apply it as soon as you go home from work or before you sleep. Because like every other face mask sleep is an effective way of bringing out best results.
In a small mixing bowl, add both the oils first and then add Chandan to it. Blend the three ingredients into a buttery smooth paste. Apply this to your face first and move down to apply to the neck as well. Let this sit for a good 25-30 minutes before you gently rinse it off with cold water. Try this pack at least twice a week or as often as you can to start seeing visible results.
2. Haldi (Turmeric)
A quintessential ingredient in every household! Sorry, you have no excuse to skip it after a few days. It's an exhaustive list of all good things that turmeric can do. It is loaded with medicinal values, plus it is the first thing that comes to our mind for a lot of things like bruises, wounds, cold, cough, etc. But did you also know that it's a part of most of our beauty products? So, let's see how to prepare a mask that can categorically help you with fairer skin.
What You Need
Haldi/Turmeric Powder – 2 Teaspoons
Rice Flour – 2 Teaspoons
Tomato Juice – 1 Teaspoon
Raw Milk – 1 Teaspoon
How To Apply
It's a simple face pack that can be applied before going to bed, or you could also relax to have a power nap while it sinks into the skin and dries up.
First, add the dry ingredients—haldi and rice flour. To this add the wet ingredients—tomato juice and raw milk. Blend all these into a paste. Remember that the paste should be neither too thick nor too runny just enough for it to stay on the skin. Apply this mixture thoroughly covering your entire face and leave it for an hour. Let it dry up completely before you rinse it off with lukewarm water. Repeat this every alternative day for best results.
3. Ghritkumari (Aloe-Vera)
For the longest time, I was clueless about the magical properties of Aloe Vera. It is loaded with enzymes that foster healthier skin, and it is one of the many wonders. We end up spending thousands on expensive cosmetics but don't turn to our backyard that yields miracles.
What You Need
Ghritkumari/Aloe-Vera Gel – 4 Tablespoons
Turmeric Powder – A pinch
Honey – 1 Teaspoon
Raw Milk – 1 Teaspoon
Rose Water – 2-3 drops
How To Apply
Run your fingers over your face after you apply this mask and you will see for yourself. It is the hydrating and moisturizing properties of Aloe Vera that lends an almost immediate glow. Your skin becomes smoother and looks healthier. Here's how to use it.
In a bowl, add honey, turmeric powder, raw milk and rose water in that order. Run your fingers to mix the ingredients, now add the aloe vera gel. Blend them all to make a semi-liquid paste. You can use this to your face, neck, hands or any other uncovered part of your body. Let it sit for about 25 minutes before you wash your face with lukewarm water. Use this as often as you can, and you will certainly notice visible changes.
4. Kesar (Saffron):
Ancient Ayurveda has always appreciated the use of kesar or crocus sativus as a skin lightening ingredient. It is one of the most effective elements that can be included in your natural fairness remedies. Check out how kesar can be used for getting a fairer skin tone:
What You Need
Kesar / saffron strands – 2 to 3
Olive oil – 2 to 3 drops
Raw milk – 1 teaspoon
Plain water – 1 teaspoon
How To Apply
Place the strands of kesar in the water and let them get soaked. When the water turns yellowish golden, pour olive oil and raw milk into it. Stir the concoction a bit and apply onto your face using a cotton ball. Make sure that it covers your entire facial skin evenly. Leave for 15 minutes and then wash off with fresh cold water. Doing this for 3-4 times every week will bring an awesome golden glow to your skin.
[Read: Simple Ayurvedic Beauty Tips for Your Face]
5. Kumkumadi Oil (Pharma Copoeia):
Now, here is an extremely beneficial Ayurvedic ingredient which itself can make your skin fair and more beautiful. Kumkumadi oil, also known as kumkumadi tailam, is basically a combination of 16 amazing Ayurvedic ingredients, such as kesara, jasadbhasma, padmaka, chandana, usira, padmakesara, and so on. This removes tan, blemishes and other ugly marks from the skin, and makes it glowing. Here is how to use kumkumadi oil for fairness:
How To Apply
Pour 4 to 5 drops of kumkumadi oil on to your palm and apply all over your face and neck in such a manner that it forms a light yet even coat. Use the upper parts of your fingers to massage it gently onto your skin. Do it at least for 5 minutes. Then, let the oil sit for 20 minutes. Finally, wash your face and neck with lukewarm water. Get that fair and gleaming skin by following this method at least once a day.
So, embrace Ayurveda and look fairer naturally! Do try out these Ayurvedic ingredients for fair complexion. And do comment here to let us know!
Recommended Articles:

The following two tabs change content below.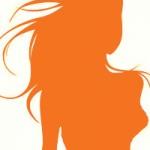 Latest posts by Nilankeeta Roy Chowdhury (see all)