Bang Hairstyles
Bored of your ordinary hair styles? Your recent hair style doesn't suit you much? Alright then, time to know your face shape, be your own style dictator and add some cool bangs to spice up your look.
1. Bang hairstyles for Oval Faces :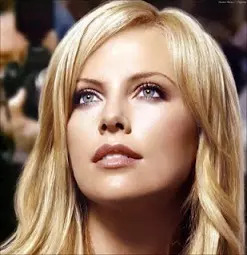 If your face is slightly longer in length than in width and the total shape of it is slightly as that of an inverted egg, your eyes are nicely placed and has like about one eye gap between them, then you own what is termed as an oval face.
Charlize Theron, Kate Hudson, Eva Mendes has this type of face.
For people with oval face their main plus point is that no matter what hair style you choose for bangs there is a maximum probability that those bangs will suit you. You can go for short bangs to enhance your features or even a layered bang with a medium cut hair. You may want to part your bang such that it slightly covers one of your eye brows so as to lessen the size of your eyes.
2. Bang hairstyles for Heart-Shaped Face :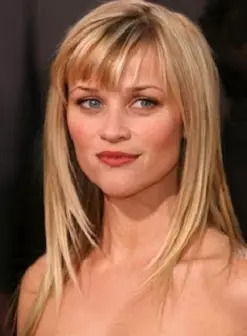 If your face is slightly longer in length than it's width and the chin tapers after the cheek bones then you have what is called a heart shaped face.
Match up with celebrities like Jennifer Love Hewitt, Eva Longoria, Reese Witherspoon.
Since people with heart shaped face always tend to have a pointed and attention drawing chin, they should consider a style which makes their chin look delicate. You can go in for wispy side bangs and also thicker bangs but those should be no less long than your cheek bones since if they are shorter then it will draw attention to your wide forehead. Avoid styles of bangs with too much weight at the crown. You should always avoid layered bangs. 
3. Bang hairstyles for Square Face :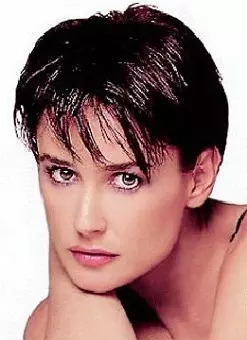 If your face is as wide as it is long and your cheek bones, jaw line and forehead all are more or less of the same broad appearance and same width then you surely have a square face.
You can compare with celebrities like Demi Moore, Minnie Driver or Sandra Bullock.
For people with square faces, their main goal should be to show up as much of the face as possible to make it look elongated . Square face means the appearance of the face will be smaller, so people should avoid thick heavy hanging bangs as that will cover your forehead and make you face look even smaller . Go for layered bangs which are light or feathered. This way your forehead will be open for show and your face will look bigger. You can go in for long wispy bangs on both sides which will soften the prominent square feature of the face.  
4. Bang hairstyles for Round Face :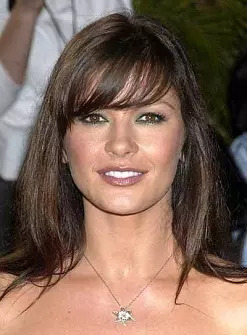 Characteristics of a round face is that their cheek bones are the widest part of their face and your jaw line is also wide and full with your hair line also being round.
You can check up with celebrities like Catherine Zeta Jones, Cameron Diaz, Venessa Williams and Kristen Dunst.
For people with round faces, their options with bangs are limited and their main goal should be to focus on making their faces look longer and thinner. They can try bangs with are not heavy but light and side swept . This style can be combined with layers or long wavy hair styles and trust me don't have heavy bangs cause that will make your face look plumper and more fuller. You can go in for feathered bangs as well and which should be longer than your cheek bones so it can minimize the prominence of your cheek bones. 
5. Bang hairstyles for Triangular Face :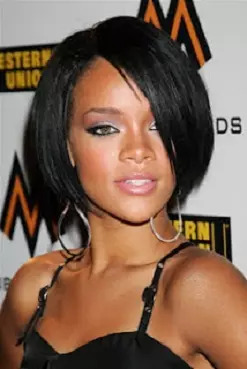 They look good in a huge variety of bang choices, like side swept bangs, wispy bangs or even feathered bangs . It's a matter of personal taste which one you wanna prefer. Or you can go with the guidelines of heart shaped face.
Compare with Rihanna.
6.  Bang hairstyles for Rectangular Face :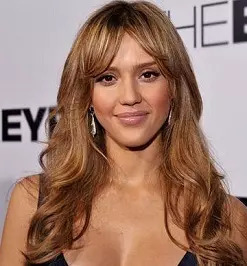 People with a rectangular face shape should follow the same guidelines as the square face shape when choosing bangs. The idea is to make sure that more of the face is seen!
Celebrities like Jessica Alba has this face shape. 
7. Bang hairstyles for Oblong face :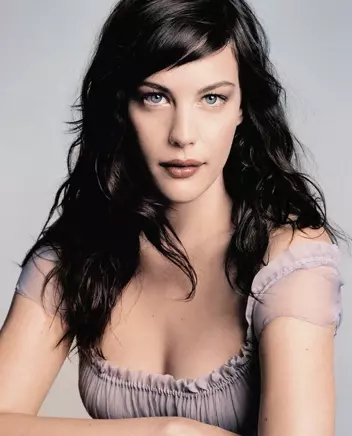 People with oblong face should also follow the same guidelines as that of the oval faced people, only thing is that they should avoid long bangs which can make their faces look longer. You can even try out the side swept bangs also.
Sarah Jessica Parker, Liv Tyler and Gwyneth Paltro has this type of face. 
Like this post, then :
I love makeup,dance,dressing up,singing,writing ,acting (stage drama),eating and nail arts. I live life to the fullest and enjoy every moment as it comes.