If there is anything you must do to keep your tresses vibrant and healthy, switch to coconut oil.
We have been listening to our mothers and grandmothers praising the oil's amazing properties right from the time we were kids. But then, how many of us are actually aware of the wide array of benefits it offers?
That is what this post is all about – the numerous ways the humble coconut oil can do your hair good.
Read on to know more!
Coconut Oil – A Brief
In simple terms, coconut oil is nothing but the fatty oil obtained from the flesh of the coconut. This oil is used in cookery and in cosmetic products.
One of its prominent USPs is the way it can benefit your hair. This is why the oil is a favorite in numerous households when it comes to maintaining hair health.
Most of us just know that coconut oil is good for hair. But what we don't know is the ways in which it can be beneficial.
Following are the numerous benefits coconut oil can offer to your hair.
1. Treats Hair Loss:
This is the single-most common problem that has been plaguing humanity for ages. But coconut oil has always been a natural and handy remedy for the condition.
The oil has been used since ancient times in India for grooming hair and maintaining its health. It has also been combined with other herbs to make various remedies for hair fall.
You can ideally boil sage leaves in coconut oil and apply the mixture to your scalp for improving hair health. This oil can also be mixed with lime water or gooseberries for desirable results.
Further Research
A study conducted by Marico Industries, Mumbai, India, found that coconut oil has a high affinity for hair proteins (1). This enables it to penetrate the hair shaft very easily and treat hair loss.
It has also been found that regularly massaging the scalp with lukewarm coconut oil can stimulate blood flow to the scalp, which in turn helps control hair fall (2).
2. Offers Cooling Effects:
Applying coconut oil to your scalp can give you an amazing cooling effect. It can be very much beneficial for people who suffer from severe scalp sweating. Coconut oil enhances scalp health and keeps your hair well nourished.
Further Research
In her book 'Professional Beauty Therapy', reputed beauty therapist Lorraine Nordmann talks about the efficacy of coconut oil in cooling the scalp (3).
3. Helps Treat Dandruff:
Dandruff can be a very embarrassing problem – and you never know how effective all those so called 'dandruff control' shampoos you see on TV are. This is where coconut oil comes to the rescue.
The various fatty acids coconut oil contains act as effective anti-dandruff agents, thereby helping you cope with the condition. Regularly applying coconut oil can help eliminate dandruff forever.
You can also mix coconut oil with lukewarm water and castor oil in order to cure dandruff.
Further Research
An Indian study was conducted on a set of dandruff patients from the northern and southern parts of the country, and another set of healthy individuals. It was found that cases of dandruff were not very severe in a majority of the south Indian patients, which was attributed to their habit of regularly applying coconut oil (4).
4. Offers Protection From Lice:
These tiny pests on your scalp can cause you great embarrassment and misery. Most of the OTC products that claim to offer protection from lice can also damage the scalp and hair. But that wouldn't be the case when you have coconut oil handy.
Simply coat wet hair with coconut oil and use a fine comb to remove the lice.
Further Research
A UK study had revealed the superiority of a coconut and anise spray over permethrin lotion (an OTC chemical based treatment for head lice) in eliminating head lice (5).
Application of coconut oil has also been found to loosen the nits and prevent the multiplication of head lice (6), (7).
According to the research conducted by the University of Arizona, coconut oil is an ideal alternative to insecticidal shampoos (that might contain harmful chemicals) for killing nymphs (8).
5. Retains Moisture:
Moisture retention is one of the best ways coconut oil ensures your hair health. The oil has high moisture retaining capacity as it is stable and cannot be easily broken down or evaporated.
It retains the moisture in your hair – keeping it moist and soft.
Further Research
According to The Daily Wildcat, a student newspaper serving the University of Arizona, using a hair mask made of coconut oil can help your hair retain moisture (9).
As stated in The Lexington Line, LIM College's online magazine, using coconut oil for hair treatment can retain the moisture and make your hair smell amazing (10).
The following two tabs change content below.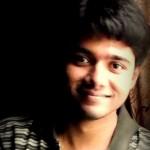 Latest posts by Ravi Teja Tadimalla (see all)