It is never right to judge anything by its appearance. Fenugreek seeds prove this point true. These small seeds offer a multitude of benefits. Yes, fenugreek seeds have more uses – no wait, many more uses than just adding aroma and flavour to your dishes. So let us discuss the benefits of fenugreek seeds for skin, hair and health. But before that, here are few facts about these amazing seeds. Fenugreek is a strongly-scented, bitter-tasting herb, native to Ethiopia. It belongs to the family of gabaceae and is botanically named Trigonellafoenum graecum. The name Fenugreek comes from the Latin word "Greek Hay". It is used extensively to flavour ethnic dishes of the Middle East and Asian cuisine. Some of the common names of fenugreek are methi, Greek-hay, Greek-clover and bird's foot.
 Skin Benefits Of Fenugreek:
Fenugreek has been used for centuries to treat skin problems. Some of the benefits of fenugreek for skin include:
1. Topical Treatment:
Fenugreek is very effective when it comes to topical treatment of skin conditions like abscesses, boils, burns, gout and eczema. The antibacterial and anti-fungal properties of fenugreek draw out the toxins from the epidermis to reduce swelling and inflammation of the skin. When used in a face pack, fenugreek saps excess oil from the skin to prevent acne. To use:
Grind fenugreek seeds (soaked overnight or 3-4 hours) finely
Mix it with water to make a thick paste.
Dip a cotton ball into the paste and apply it to the pimple-prone area.
Let it sit for two hours
Wash it off with cold water.
You can use this remedy every alternate day to get a pimple-free skin.
[ Read: Make Onion Juice ]
2. Anti-Ageing Remedy:
Fenugreek is a natural anti-ageing remedy too. It combats free radicals in the body; repairs damaged skin cells; and regenerates new ones, effectively. All of these together help delay the signs of ageing like wrinkles, age spots, fine lines and blemishes. To use:
Take two teaspoon of fenugreek paste
Add a teaspoon of boiled milk to it.
Now add a teaspoon of honey
Mix it all well to form a smooth paste.
Apply the paste on your face and leave it for 20 minutes.
You can use this remedy twice a week to tone your facial skin.
3. Exfoliates Skin:
Fenugreek can be used to prepare an effective skin exfoliator. It smoothly exfoliates your face to reveal the beautiful skin beneath. To use:
Make a face pack using fenugreek paste, curd, gram flour and fenugreek water.
Mix all the ingredients together.
Apply on the face and leave it for 15 minutes.
Splash your face with water and scrub in a circular motion.
Rinse it off with cold water and pat dry.
This scrub helps exfoliate the skin and removes dead skin cells, making your skin appear healthier and shinier.
4. Lightens Skin:
Fenugreek can also be used to lighten your complexion. It can also be used to treat your under-eye dark circles. To use:
Mix fenugreek paste with milk
Apply it evenly to your skin.
Also apply it on the under eye area
Wash it off after 15 minutes.
This paste improves complexion and minimizes the appearance of fine lines.
[ Read: Prepare Aloe Vera Juice ]
5. Prevents Sun Damage:
Fenugreek can also help protect your skin from the sun damage. Consumption of fenugreek is said to work wonders in protecting skin against harmful radiation of sun and damage caused by sun expose.
6. Treats Pimples And Blackheads:
If you are bothered by pimples and blackheads often, fenugreek is the solution to your problem. To use:
Add ½ teaspoon of turmeric powder to 1 teaspoon of fenugreek powder
Mix the two well together with some milk.
Apply it evenly on the pimples and blackhead-prone areas
Let it stay for 15 minutes.
Wash it off with lukewarm water and pat dry.
Use this pack twice-thrice a week for best results.
7. Tones And Cleanses Skin:
Homemade fenugreek toner can nourish your skin. Fenugreek seeds benefits to make skin healthy from within. To use:
Add a handful of fenugreek seeds to four cups of water
Simmer this on flame for fifteen minutes.
Strain the water and let it cool.
Use this water for washing your face twice a day.
Regular use of this toner will nourish and cleanse the skin.
8. Treats Blemishes:
Blemishes can be very irritating. Even the most beautiful face can look ugly with blemishes on it. To banish skin blemishes fenugreek is a great remedy. To use:
Grind one teaspoon of fenugreek into powder.
Mix it with warm water.
Soak a cloth or cotton in this solution.
Apply it on your face.
Wash it off after 15 minutes.
Apply this twice daily to reduce blemishes and get a clear and flawless skin.
Hair Benefits Of Fenugreek:
The use of fenugreek for hair is a popular practice in many cultures around the world. It is used as a beauty treatment for re-growing hair and fighting dandruff. It contains hormone precursor like protein and nicotinic acid that reduce hair thinning and balding. A large number of hair-care companies use fenugreek for its two significant benefits:
Locking in moisture, making hair strands more flexible
Blocking out humidity to make it fuller and curlier.
Here are some of the benefits of fenugreek for hair:
9. Treats Hair Fall:
Fenugreek is used as a natural treatment for hair fall issues. It curbs scalp diseases related to hair follicles, making hair strands stronger from the roots. To use:
Mix coconut oil with methi paste.
Apply it on the scalp and hair.
Leave this one for one hour.
Wash it off properly.
Make sure that the paste does not remain stuck in the hair.
This remedy is excellent for controlling your hair fall to a great extent.
10. Treats Dandruff:
Dandruff is an inflammation that causes flaking skin, irritation and redness of the scalp. Fenugreek is one of the most effective solutions for treating dandruff. The oils in fenugreek seeds contain numerous skin enriching ingredients which nourish the scalp. There are a number of ways to treat dandruff with fenugreek. To use:
Make a paste of fenugreek seeds.
Apply it to the scalp to reduce dandruff and itchy scalp.
You can also add neem paste to this hair mask.
It helps cure scalp psoriasis and seborrheic dermatitis.
Apply it on the scalp and wash it off after 30 minutes.
[ Read: Green Tea For Hair Loss ]
11. Reverses Baldness:
One of the most popular uses of fenugreek for the hair is to reverse baldness. Fenugreek contains hormone antecedents that enhance the hair growth and help in strengthening and rebuilding hair follicles. To use:
Mix powdered fenugreek with coconut oil
Massage it on the scalp twice a week to notice new hair growth.
12. Conditions Hair:
Fenugreek seeds contain an emulsifying compound called lecithin. This conditions our hair and makes it shiny and lustrous. The seeds, when crushed, create mucilage – a greasy substance that makes the hair soft and silky. This quality makes fenugreek a valuable addition to natural leave-in and rinse out conditioner. Using fenugreek alone or in conjunction with any hair product can do the trick.
13. Repairs Damaged Hair:
Rinse your hair with fenugreek soaked water to get smooth and manageable hair. Its natural moisturizing and conditioning properties nourishes the hair follicles to repair damaged hair.
14. Prevents Premature Greying:
Fenugreek can also help prevent premature greying of the hair. Boil a handful of fenugreek seeds with coconut oil and give your hair a hot oil massage with it. Leave it overnight and wash it off the next morning. This will prevent the premature greying of the hair.
15. Controls Hair Fall:
Soak fenugreek leaves in water for three hours and make a smooth paste out of it. Mix some coconut milk with this paste and apply it on the scalp leaving the hair strands. This will preserve the natural colour of the hair and will control hair fall. Use this treatment twice a week to get effective results.
Health Benefits Of Fenugreek:
This popular spice has been praised since ancient times for its medicinal properties. The fact that these seeds are food, make it easier and safer to consume them. You may have it raw or decide to add it to your recipe along with other spices. But apart from giving your favourite dishes a distinct taste, fenugreek seeds have other health benefits too. Some of the popular fenugreek benefits for health include:
16. Controls Diabetes:
Fenugreek seed is a potent herbal remedy to bring down the blood sugar levels in the body. The amino-acid-hydroxy Isoleucine in fenugreek facilitates insulin secretion in the pancreas to control blood sugar. In an Indian study, the diabetic patients were given fenugreek powder for ten days. The patients showed significant reduction in Type-one and Type-two diabetes. The fibre content in fenugreek also controls blood sugar spikes and improves glucose tolerance. Therefore, it is recommended to consume 500 milligrams of fenugreek twice daily to treat Type-two Diabetes.
17. Controls Cholesterol Level:
Recent studies have concluded that fenugreek may help to lower elevated cholesterol and triglyceride, without lowering the beneficial high-density lipoprotein (HPL) in the body. Studies have revealed that the people who took 56 grams of fenugreek seed daily had significantly lower levels of cholesterol in the body after twenty-four weeks of consumption. Therefore, two ounces of fenugreek seeds throughout the day is recommended.
18. Aids Digestive System:
Fenugreek seeds, when eaten, release mucilage, which creates a soothing effect on the digestive organs. This mucilage forms a protective coating on the stomach and intestine lining, reducing gastric inflammation. The high amounts of fibre in fenugreek may be useful to treat constipation and other digestive problems. The non-starch polysaccharides in fenugreek augment bowel movements and assist in smooth digestion. To use:
19. Increases Milk Production:
This herb contains phyto-estrogen, which boosts milk production in lactating mothers. Several researchers have concluded that fenugreek can increase milk production by over 500% within 72 hours! A recommended remedy to increase milk production is to consume one capsule of fenugreek seeds three times a day. You should stop taking the herb once you've achieved the desired level of milk production. Fenugreek tea is well known to stimulate uterine contraction, which helps to speed up and ease childbirth. However, pregnant women should use this remedy for only after consulting their doctors.
20. Protects Kidney:
Fenugreek aids in the prevention and treatment of painful kidney stones. It reduces calcification in the kidney and flushes it out through urine.
21. Prevents Fever:
Fenugreek seeds were used traditionally to reduce fever and relieve flu symptoms. To use:
Make a concoction by combining fenugreek seeds with honey and lemon.
Otherwise, you can consume two teaspoons of fenugreek seeds three times a day along with herbal tea to nourish your body during an illness.
22. Alleviates Menopausal Symptoms:
The oestrogen like properties of the fenugreek seed is very effective in treating the symptoms of menopause like hot flashes, insomnia and anxiety. To use:
Add two teaspoons of fenugreek powder to one glass of water.
You can also add sweetener if required as the herb has a bitter taste.
Consume this concoction daily to get rid of the often overlooked menopausal symptoms.
Or you can also drink fenugreek herbal tea thrice a day and get the same results.
23. Prevents Cancer:
Diosgenin, a compound found in fenugreek, is believed to have anti-carcinogenic properties, which may help to ward off cancer cells. The saponins present in fenugreek seeds inhibit bile salts re-absorption and toxins in the food to protect the colon mucous membranes from cancer.
24. Improves Blood Circulation:
Fenugreek seeds are an amazing liver detoxifier. They purify the blood and prevent clotting of blood. It also benefits people suffering from hypertension.
25. Rich Source Of Antioxidants:
The antioxidants in fenugreek act as a scavenger to destroy the free radicals found in the body.
26. Aids in Weight Loss:
Fenugreek supports glucose and carbohydrate metabolism to aid weight loss. To use:
Soak fenugreek seeds in water and consume it every morning in an empty stomach to burn excess fat in the body.
The seeds are rich in fibre which swells in the body thereby, making a person feel full.
Try this remedy 30 minutes before every meal to avoid overeating.
27. Improves Heart Health:
Fenugreek seeds contain glalactomannan which lowers the risk of heart attack and other heart-related diseases. Potassium in fenugreek counters the action of sodium to control heart rate and blood pressure.
28. Prevents Respiratory Problems:
Fenugreek disperses mucus from the respiratory tract to cure bronchitis. It also benefits people suffering from chronic sinusitis by clearing the sinuses. A gargle prepared from fenugreek seeds can be very helpful in treating sore throats. To use:
Soak two tablespoons of fenugreek seeds in one litre of water and simmer on low heat.
Leave it aside to let it cool
Now gargle with the water several times a day to get rid of a sore throat.
Side-Effects Of Fenugreek:
Fenugreek is considered safe for consumption when used moderately, but there can be some minor-side effects too.
Nausea is a common side effect associated with fenugreek consumption while other people have reported gastrointestinal discomfort like gastritis and diarrhoea.
It may cause some side effects when consumed orally like bloating, flatulence and diarrhoea. It can also cause a mild skin irritation if applied topically.
People suffering from anaemia should avoid consuming fenugreek as it may interfere with iron absorption.
It can also cause thyroid imbalance, so avoid taking fenugreek if you suffer from a thyroid problem.
A Word Of Caution:
Fenugreek contains mucilaginous fibre which has the potential to interfere with the absorption of oral medication. If you're taking any medication, then consume this herb at least two hours before or after these medicines. Always consult your physician before taking any fenugreek supplement. Additionally, children under the age of two should not be given fenugreek in any form So what are you waiting for? Start benefiting yourself with the numerous benefits of fenugreek seeds. Are there any other uses and benefits of fenugreek that you know of? How do you include fenugreek in your diet? Please leave us your comments below and share your views.
Recommended Articles:
If You Enjoyed This Post, Sign Up For Newsletter
(And get your daily dose of Beauty & Wellness tips straight to your inbox)
The following two tabs change content below.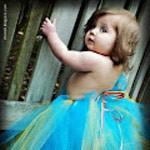 Latest posts by Arshi Ahmed (see all)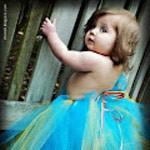 I'm Arshi who loves makeup, fashion and cars. Writing is my comfort!!! I love learning new languages. Gardening and cooking are my passions. I love to write articles which would simplify people's life.I go crazy when it rains and find fun in getting drenced. Life to me is a cup of coffee you need to blend all the ingradients in right proportions, Hope my posts are helpful!!! stay positive and keep smiling !!