8 Amazing Benefits Of Fiber For Skin, Hair, And Health
Go through any health-related website or article and you find a lot of advice on the importance of fiber in our daily diet. Our diets are crammed with empty and unhealthy saturated fats and carbohydrates. They must ideally be replaced with high-quality fiber and protein. Sadly, most people fail to realize the immense health benefits of fiber and how it helps in weight management and in increasing physical energy levels.
Fiber can be classified into two different kinds – insoluble and soluble. Insoluble fiber does not get absorbed by your body. Instead, it passes through your digestive system into your colon, and adds bulk to your stools and speeds up bowel movement. It, thus, assists in digestion and helps to move food through the intestinal tract. Soluble fiber, on the contrary, attracts water and helps in slowing down your rate of digestion. The slow digestion helps to control blood sugar levels and reduce Low-Density Lipoprotein (LDL) or 'bad cholesterol' (1). 
Why To Include Fiber In Your Diet
Skin Benefits
Hair Benefits
Health Benefits
Skin Benefits
1. Helps In Reversing Age
People think that dull and wrinkled skin is the inevitable result of aging. It is true, but did you know that you can reverse aging? It's possible to prevent wrinkles and look your best, provided you take initiative at the right time.
Why Does It Work
A balanced diet contains abundant antioxidants like Vitamin C that contribute to the formation of the protein collagen, which gives the skin its elasticity (2). The presence of fiber-rich food in your diet ensures that your body gets more time to absorb the nutrients required for collagen production (3).
2. Restores Skin Glow
The daily dust, grime, pollution, and chemicals tend to make your skin dull and lifeless. A healthy diet is very important for maintaining a healthy and glowing skin. Besides vitamins and minerals, you must also include ample roughage or dietary fiber in your diet.
Why Does It Work
Maintaining the health of our organs via our diet contributes to good physical health as well as restores skin health. For example, your liver and kidneys become taxed by filtering toxins from processed food. Bad food choices also contribute towards hormonal imbalances, thereby leading to skin problems. For example, if the thyroid levels fluctuate too often, your skin is likely to become dry and flaky. A fiber-rich diet facilitates your liver and kidneys to expel toxins from your body easily. It also helps maintain hormonal balances and renders glowing skin (5).
3. Keeps Breakouts At Bay
The primary reason for breakouts is an unhealthy digestive system (6). Recurring stomach troubles are likely to manifest on your skin as acne and cause horrible scarring.
Why Does It Work
Fiber-rich foods work as a broom and cleanse the body of fats, waste, and toxins, which otherwise manifest in the form of breakouts on your face, arms, and back (7).
Hair Benefits
4. Strengthens Hair Follicles
Quite often, it's seen that men and women suffer from acute hair loss due to improper diet (8). A balanced diet that is rich in fiber content contributes to strengthening your hair follicles and reducing hair loss.
Why Does It Work
When you maintain a healthy diet, it obviously shows in your external appearance, including your skin, hair, and nails. The presence of adequate fiber in your diet allows the processes of digestion and protein absorption to slow down (9). Prolonged absorption of proteins can strengthen your hair follicles and reduce hair loss (10).
5. Facilitates Production Of Melanin
Fiber-rich food facilitates the production of melanin that is responsible for the color of your hair. It also delays hair whitening because of oxidative stress (11).
Why Does It Work
Melanin is produced predominantly from proteins present in fish and seafood (12). The fiber in your diet slows down digestion and facilitates the absorption of protein, which in turn helps retain your hair color (13). With the right amount of minerals, vitamins, fibers, and other nutrients in your food, you can avoid hair loss problems to a great extent.
Health Benefits
6. Treats Bowel Issues
The inclusion of fiber in your diet helps treat bowel-related problems like constipation and Irritable Bowel Syndrome (IBS) (14), (15). It effectively removes harmful toxins from your body along with waste products.
Why Does It Work
One of the major benefits of insoluble fiber is that it helps remove waste products from your digestive tract. Since insoluble fiber is undigested, it passes from your stomach to your intestines, and then to the colon. It absorbs the excess water and swells in the digestive canal. It cleans the walls of your intestines as it proceeds (16). 
Caution
You should be careful of the quantity of fiber you include in your diet. Too much fiber would mean frequent visits to the bathroom and reduced absorption of minerals. It can also make you feel bloated and gassy.
7. Aids In Weight Management
By consuming foods that are rich in fiber, you can give your weight loss regime a substantial boost.
Why Does It Work
Fiber-rich food is mostly low-calorie food and hence is low in fat and cholesterol. For instance, whole grain bread usually contains fewer calories than white bread (17). Thus, you will not put on extra pounds if you opt for whole grain foods that are rich sources of fiber. Besides these, soluble fiber turns into a gel-like substance that keeps food in your stomach for a longer period of time. It slows down digestion and makes you feel full for a longer duration (18). This, in turn, regulates your appetite and helps in weight management (19).
8. Facilitates Absorption Of Nutrients From Food
Perhaps the biggest benefit of consuming foods with adequate fiber content is that it keeps food in your digestive canals for a longer period, and facilitates the process of nutrient absorption.
Why Does It Work
Slowing down the process of digestion helps your body in absorbing the essential minerals, vitamins, and other nutrients from food, thereby helping in the regulation of your blood sugar levels. A fiber-rich diet is, therefore, beneficial for people with diabetes (20).
Foods High In Fiber Content
1. Lentils
Lentils have a high nutritional value. You can add them to your salads, spreads, curries, or snacks. One cup serving of cooked lentils contains 15.6 grams of dietary fiber (21). They also contain proteins and complex carbohydrates that, together with the dietary fiber, facilitate weight management and help keep the heart healthy.
2. Avocados
Avocados, without skin and seeds, contain at least 9 grams of dietary fiber and 0.4 grams of soluble sugar, along with a host of other vitamins (22). They are also called 'butter-fruits' and were initially avoided because of their high concentration of saturated fats. However, these saturated fats are good for your health as they help lower the LDL levels in your blood. 
3. Split Peas
Split peas contain 16 grams of dietary fiber that lowers the bad cholesterol levels and keeps cardiovascular diseases at bay (23). You can include either green or yellow split peas in your diet, although green peas have a little more nutrition than their yellow counterparts. Split peas are a rich source of potassium, with 710 milligrams in every serving. Potassium is required to maintain the electrolyte balance in your body and reduce the swelling of joints and muscles.
4. Broccoli
Broccoli is one green veggie that has an abundant quantity of nutrients along with an adequate quantity of dietary fiber – around 2.4 grams of dietary fiber in every one cup serving (24). It is the only vegetable that contains 316 mg of potassium. It is a rich source of antioxidants like vitamins A, B6, and C. It also contains magnesium that is required for development of bones and teeth as well as your DNA (Deoxy-Ribonucleic Acid) and RNA (Ribonucleic Acid).
5. Beans
Beans are a great source of soluble and insoluble fiber, with 10.4 grams in every one cup serving (25). They contain 329 calories. They also contain iron and vitamin B6 that facilitate oxygen transportation and strengthen your immune system respectively.
6. Berries
All kinds of berries – blueberries, raspberries, strawberries, and blackberries – are rich sources of essential dietary fiber. They have low carbohydrate and calorie content but have adequate soluble sugars that are converted into usable energy. They are rich in antioxidants that help to strengthen your immune system and fight inflammation.
Now that you know the importance of fiber, try including more fiber-rich foods in your diet. If you experience any other benefits from your fiber-rich diet, don't forget to leave us a comment.

The following two tabs change content below.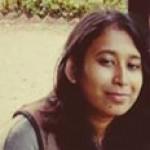 Latest posts by Rahi Bhattacharya (see all)