10 Amazing Benefits Of Niacin For Skin, Hair And Health
Niacin is a water-soluble vitamin essential for human health. The other name of niacin is vitamin B3. Main function of this vitamin in human body is to transform carbohydrate into energy. The vitamin helps to spread the energy from cells to the entire body. At the same time, niacin helps retaining the integrity of the blood cells. One should add adequate amount of niacin in regular diet chart to ensure more energy. Consumption of vitamin B3 prevents carbohydrate turning into fat, and this way indirectly helps you stay fit and active all day long.
Niacin Benefits
We have divided the uses of niacin into 3 categories of health, skin and hair for the convenience of reading.
Health Benefits of Niacin:
Niacin uses for health are no less in number. It is highly recommended for everyone who wants to stay fit and young.
1. It has an important role to prevent cardio disorders. It effectively helps to prevent the risk of several types of heart diseases.
2. At the same time, niacin reduces the cholesterol level in blood efficiently. Regular consumption of niacin helps to minimize the low-density lipoprotein or LDL triglyceride and cholesterol levels. This in turn, expedites the secretion of high-density lipoprotein or HDL level in the blood. Studies on niacin effects on body have proved that the regular intake of this vitamin is best for liver and the arteries.
3. Another effective function of niacin is to prevent a disease called atherosclerosis. Niacin makes it possible by producing a chemical compound naming histamine that helps to dilate the blood vessels. This function of the vitamin helps increase and speed up the blood circulation effectively in our bodies. This in turn gives greater energy by making us more active in performing our day-to-day work properly.
4. Application of niacin is popular in preventing diabetes. A chemical substance found in niacin, called niacinamide is responsible to play this role. Regular intake of this chemical substance delays the requirement of insulin.
5. Niacinamide also improves the efficacy of various types of oral drug treatments.
6. In addition to this, niacin is good to consume if you want to prevent osteoarthritis. However, any external or medicinal consumption of this medicine should be done under the strict guidance of any medical expert.
[ Read: Dried Oregano ]
Skin Benefits of Niacin:
7. An interesting research reveals that the Americans spend about $20 billion a year on various anti-ageing products. They would not have to seek help of such cosmetic products if they had eaten foods like green vegetables, beans, milk, cereals, and eggs adequately in their youth. Niacin is a commonly found vitamin and must be taken with regular diet. Deficiency of this medicine brings about many a health disorder, most of which are prominent on skin.
8. Regular intake of niacin prevents skin ageing to great extent. Niacinamide is almost like a miraculous substance to keep skin healthy, soft, and glowing. It improves the skin cells efficiently and make makes it firm. The vitamin is best as well to prevent skin blisters like pimples and acne. Regular consumption of niacinamide helps increasing the moisture balance of skin.
9. Some latest researches come up with surprising information that regular intake of niacin could also prevent skin cancer effectively.
[ Read: Celery Benefits ]
Niacin Benefits Your Hair Too:



10. Are you in search of an effective cure for weight loss? It might help you here. As discussed earlier that this vitamin expedites blood circulation, this comes to help hair growth as well. Adequate consumption of niacin prevents hair loss remarkably. You can resort to external resources as well when you do not acquire adequate vitamin from your food.
[ Read: Sandalwood Uses for Skin ]
You can see an immediate improvement you start consuming niacin regularly. It would surely prevent hair loss and generate hair growth successfully. Well, do not forget to take advice from your doctor before you begin a niacin medication course.

The following two tabs change content below.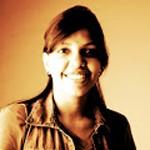 Latest posts by Shruti Goenka (see all)