Natural oil that stimulates hair growth fast by preventing hair loss is rosemary oil. If you are bored with short hair and wish to keep them long this time, rosemary oil will help you the right way. One of the finest types of natural hair oil, rosemary has been trusted for ages for its assorted qualities and benefits. Thus, you can pick up rosemary oil for hair as a confident solution when you want to stop hair loss effectively. This stimulating, refreshing, and calming hair oil would surely provide you with long and strong hair with regular use.
Goodness of Rosemary Oil for Hair Growth:
Many people find it very troublesome when trying to prevent hair loss. They do not acquire any effective result even after trying some of the most reputed hair oil brands available in the shops. If you happen to be one of them, rosemary oil would finally show you the light.
Hair loss is a common trouble in the present age of pollution. Both men and women experience hair fall in different phases of life. Sometimes, even medical treatment fails to help them. Do not be upset if you have experienced the same. Try rosemary oil for the actual difference. Rosemary is truly helpful and it is a natural method for rejuvenating hair efficiently.
Rosemary oil is a natural solution for many a hair problem. From preventing unexplained hair fall to repairing hair health, rosemary addresses them all. This nutrient-rich oil makes a competent food for the scalp and hair. Using this oil helps stimulating blood circulation that in turn helps in hair growth. Rosemary oil hair growth is definitely the way to go (1).
It also targets the bacteria that clog the hair follicles. At the same time, rosemary effectively brings back shine and bounce of the hair. There would not be anything wrong with the remark that rosemary oil is a comprehensive solution for all sorts of hair problems (2).
[ Read: Benefits of Orange Juice ]
Rosemary Oil for Treating Grey Hair and Flaky Scalp:
Many of us often suffer from premature ageing of the hair. The result is dull grey hair with flaky scalp. Rosemary oil is perfect choice if you are in search for a product that helps you covering grey hair. Rosemary helps promoting pigmentation process of the hair, thus preventing hairs greying before time. In some cases, it also helps turning grey hair into black with sustained use of the same (3).
Dry hair is the result of flaky scalp. This condition frequently leads to dandruff at the roots of the hair. Rosemary oil is again the perfect remedy for treating dry scalp and dandruff problem (4). The disinfecting and detoxifying attributes of the rosemary oil along with its revitalizing qualities, improve such a condition with care. With regular use of rosemary, hair gets the required nourishment. It hydrates the scalp effectively while removing the flakes successfully.
[ Read: Geranium Flower ]
How to Use Rosemary Oil for Improving Dull Hair Conditions:
One can improve the efficacy of rosemary oil by adding some of the other ingredients along with it. The effect of rosemary is felt when applied directly on scalp. Some other popular herbs such as sage, horsetail, fenugreek, aloe vera, and lavender may augment the overall goodness of the hair oil. If you add rosemary oil with cold tea, it could offer you a good rinse for the hair.
Massaging scalp with rosemary oil is a relaxing treatment for rejuvenating hair (5). The warmth that rosemary offers to the scalp and the hair is unmatched. For the finest result, you should massage your scalp and then the hair gently with rosemary oil thrice a week. Leave the oil overnight when looking for a faster result.
[ Read: Calories in Potato ]
Alternatively, you can keep the oil for an hour and wash off with a good quality of nourishing shampoo. Whatever may the trouble be, rosemary oil won't let you down.
The following two tabs change content below.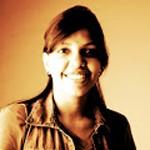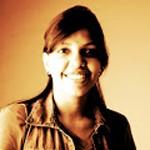 Latest posts by Shruti Goenka (see all)