When I was young, I used to love strawberries for their cjuiciness and their wonderful taste. I always thought them to be the best of fruits – of course, they are not called the queen of fruits for no reason!
Did you know that the name 'strawberry' is a misnomer as it is not a berry at all? Well, neither did I. Strawberries are considered as an accessory fruit as their fleshy part is not comprised of the plant's ovaries but of the receptacle that holds the ovaries. A strawberry is an aggregate of several small fruits, each containing one single seed called 'achene'. Thus, it is the only fruit that has seeds on the outside.
Health Benefits Of Strawberries
Strawberries can benefit you in numerous ways, and you can use them in several ways to make the most of what they have to offer.
Benefits For Skin
For Skin
1. Cleanse The Skin And Prevent Acne
How would you feel if you had been trying different products to cleanse your skin and get rid of your acne for a long time, only to have no results? Extremely frustrated, right? That wouldn't be the case when you start using strawberries.
Why Do They Work
Strawberries contain alpha-hydroxy acid, which is an important substance that helps eliminate dead skin cells and cleanses the skin in the process.
According to a study conducted by Hahnemann University School of Medicine, Pennsylvania, treatments with alpha-hydroxy acids have been found to reverse signs of aging (1). And in another Japanese study, alpha-hydroxy acid agents were proven to improve and rejuvenate photo-damaged skin (2).
The strawberry fruit also contains salicylic acid and ellagic acid, which are known for reducing hyper-pigmentation and dark spots (3). Salicylic acid is also known for removing dead cells from the skin and tightening the skin pores to prevent further acne breakouts.
Strawberries are also an excellent source of vitamin C, which can cleanse the skin and keep it healthy (4), (5).
How Should You Use Them
You can make a face mask using strawberries and honey. Strawberries, due to their mildly abrasive nature, have exfoliating properties that help remove the dirt, excess oils, and dead cells from the skin. Honey helps cleanse the skin and also counteracts the abrasive nature (in case it gets too much!) of the strawberries.
What You Need
Ripe strawberries, 2 to 3
Honey, 1 tablespoon
What You Need To Do
Put the strawberries in a small bowl and mash them.
Now, gently add the honey and stir till you get a smooth paste.
Apply this mixture on your face and neck by massaging for about 2 minutes.
Leave your face undisturbed for 15 minutes, after which you can wash it with warm water first, and then with cold water (to close the pores).
2. Improve Complexion
If you want to improve your complexion, strawberries are what you should lay your hands on!
Why Do They Work
Strawberries have skin-lightening properties, which can be attributed to the presence of ellagic acid in them. This acid, as already discussed, eliminates blemishes and spots.
The antioxidants present in strawberries protect the skin from UV damage.
Strawberries also contain vitamin B complex, glucose, carotene, and amino acids, all of which help improve the complexion.
How Should You Use Them
Strawberry juice would go a long way in providing you with radiant skin.
What You Need
Ripe strawberries, 3 to 4
A muslin cloth
What You Need To Do
In a bowl, mash the strawberries till you get the juice.
Filter this juice using the muslin cloth.
Apply the juice all over your face and neck.
Leave it undisturbed for about 20 minutes, and then wash off with cold water.
Repeat the process thrice a week for best results.
[ Read: Benefits Of Strawberry Juice ]
3. Tone The Skin
Strawberries can do a marvelous job in toning your skin. Instead of opting for those OTC toning products laced with chemicals, you can use strawberries for natural skin toning benefits.
Why Do They Work
The antioxidants present in strawberries give them their amazing toning properties. The manganese present in strawberries also helps tone the skin, keeping it healthy and radiant.
How Should You Use Them
Strawberry juice, when combined with rose water, can give you an amazing mask that can help tone your skin.
What You Need
Raw strawberries, 4 to 5
Cold rose water, 100 ml
What You Need To Do
Take the strawberries and grind them to extract the juice.
Take a couple of tablespoons of this juice, and add it to the rose water. Rose water acts as a great cleanser. It also has anti-inflammatory properties that help reduce skin irritation (6).
Dip a cotton ball into the mixture and apply it to your face and neck.
Do this every night before going to bed. For best results, don't use the toner with a night cream.
4. Protect Your Skin From UV Damage
The sun's radiation is one of the biggest external factors that can damage your skin health. But you can combat all that by using strawberries.
Why Do They Work
Strawberries' UV protection powers might lie in anthocyanins, which are pigments that render strawberries their red color (7).
Strawberry extracts have also been found to enhance cell survival and decrease DNA damage.
As mentioned before, the antioxidants present in strawberries too contribute to the UV protection abilities of strawberries.
The ellagic acid in strawberries has the ability to eliminate free radicals, thereby preventing pigmentation that can be caused by sun damage (8). The fruit has also been found to work well against sunburn (9).
5. Have Anti-Aging Properties
We all know that aging is inevitable. But what is not inevitable is aging prematurely. Most of us, owing to our poor eating habits and hectic lifestyles, are inviting signs of aging early in our lives. This can be prevented to a large extent by including strawberries in our diet.
Why Do They Work
The powerful antioxidants need to be given the credit, again! These protect our body from oxidative damage and stall the signs of aging (wrinkles, sagging skin, fine lines, etc.).
As a matter of fact, strawberries contain a higher amount of vitamin C than oranges or grapefruit. This nutrient fights free radicals, which were found to damage cells and break down collagen (resulting in fine lines).
Strawberries are also great sources of lycopene, an antioxidant that plays a prominent role in staving off the signs of aging. The anthocyanins present in strawberries protect the skin from oxidative stress, thereby slowing down aging (10).
How Should You Use Them
What You Need
Raw strawberries, ½ a cup
Honey, 1 teaspoon
Milk cream, 2 teaspoons
What You Need To Do
Mash the strawberries thoroughly.
To this, add the honey and milk cream.
Mix all the ingredients till you get a paste.
Apply this paste in circular motions to your face and neck.
Keep it on for about 20 minutes and wash off with cold water.
You can ideally use this mask twice a week after taking a bath in the morning.
In addition to using the mask, you can also include strawberries in your diet. You can have raw strawberries, or make strawberry milkshakes or smoothies.
6. Treat Puffy Eyes
Puffy eyes can damage one's beauty. They can also make one look dull and lifeless. In case you have puffy eyes, worry not, as strawberries are there to help you!
Why Do They Work
Strawberries contain amazing astringent properties that help treat puffy eyes. They also contain alpha hydroxy acid, which makes the skin look smooth and young (11).
How Should You Use Them
What You Need
Ripe strawberries, 1 to 2
What You Need To Do
Refrigerate the strawberries for about 30 minutes.
After that, remove their tops and cut them into thick slices.
Place the slices over your face, and leave them undisturbed for about 15 minutes.
Remove the slices and wash your face with cold water. You can do this every night before going to bed.
7. An Effective Foot Scrub
Cracked feet can be a real pain. But when you have strawberries, you don't have much to worry about!
Why Do They Work
The mild abrasive properties of strawberries help exfoliate the skin and make the fruit ideal to be used as a foot scrub.
How Should You Use Them
What You Need
Ripe strawberries, 6 to 8
Glycerin, a few drops
Ground oats, 1 tablespoon
What You Need To Do
Mash the strawberries thoroughly. To this, add a few drops of glycerin and ground oats and mix well.
Now, soak your feet in warm water for about 10 minutes.
After that, use the mixture and gently scrub your feet (this helps exfoliate the dead skin cells and rough skin), and wash your feet with cold water.
8. Soothe Irritated Skin
Strawberry seed oil contains tannic acid. This gives the oil both antibacterial and astringent properties that make it very effective in soothing irritated skin. This is why it is used in many skincare products for sensitive skin.
9. Treat Dry Skin
As mentioned earlier, strawberry seed oil has moisturizing properties that repair and protect the skin. It is these properties that make it a wonderful oil for dry or damaged skin. By using this oil, you can hydrate your skin and leave it feeling soft.
10. Reduce Wrinkles
The ellagic acid in strawberry seed oil has a wide range of other benefits for your skin. It helps in reducing fine lines and wrinkles. It also boosts the production of collagen that is important for delaying the signs of aging.
11. Excellent Massage Oil
Strawberry seed oil is rich yet very light at the same time. This is why it is a fantastic massage oil. It also gets absorbed into your skin very easily, leaving it well moisturized and hydrated. You can gain strawberry seed oil benefits by applying to it your entire body after a bath or shower.
12. Skin Brightening Face Mask
A good mask of strawberry for skin whitening and brightening is given below!
Mash 3 strawberries and add few drops of lime juice and olive oil to it. Blend this mixture until smooth.
Cleanse your face with fresh water and a mild cleanser, spread this mask over your facial skin and neck evenly.
Dip two cotton pads in rose water and place above your eyes to refresh them. Relax for 15 to 20 minutes.
After allowing the mask to work on your skin for few minutes, wash off your face with clean and cold water.
Strawberries are rich is salicylic acid and hence they removes the dead cells and clears out the blemishes while the lime juice naturally lightens the skin. Olive oil prevents your skin from moisture loss. However, you can avoid it if you have extremely oily skin. This strawberry face mask, when used twice a week, brightens your complexion and removes spots in few weeks.
For Hair
13. Prevent Hair Fall
Hair fall is one of the commonest problems most of us face today. Yes, we have a number of OTC products for hair; but strawberries have an edge over them as they are natural.
Why Do They Work
Like already discussed, strawberries are great sources of vitamin C – a nutrient that encourages iron absorption and promotes hair growth. It has also been found that a deficiency of this nutrient can lead to hair splits (12).
Strawberries are also loaded with silica, which is known to prevent baldness and help in hair growth.
How Should You Use Them
What You Need
Ripe strawberries, 2
Extra virgin coconut oil and honey, 1 tablespoon each
What You Need To Do
Mash the strawberries and mix them with the coconut oil and honey to make a paste.
Apply this to your scalp and hair and wait for 20 minutes.
After that, wash off with cold water. Repeat the process twice a week – in the morning after taking a bath (ensure your scalp is clean before you use the mask).
[ Read: Strawberries for Skin ]
14. Fight Dandruff
Even though dandruff might not seem a serious problem in its initial stages, it can cause a lot of issues if not treated on time. On that note, strawberries play a good role in treating dandruff.
Why Do They Work
Strawberries are excellent sources of vitamin C. This nutrient can treat conditions like dandruff, which could be caused as a result of weakened immunity.
How Should You Use Them
What You Need
Ripe strawberries, 3 to 4
Yolk of one egg
Extra virgin olive oil, a few drops
[ Read: Benefits Of Strawberry Seed Oil ]
What You Need To Do
Blend the strawberries till you get a paste. To this, add the yolk of one egg and extra virgin olive oil.
Mix all the ingredients uniformly.
Apply this mask to your hair and leave it undisturbed for about 15 minutes.
Wash using a shampoo.
Repeat this thrice a week, in the morning while taking a bath.
15. Prevent Fungal Growth
One of the other best benefits of strawberries for hair is their ability to prevent fungal growth.
Why Do They Work
Strawberries are rich in magnesium, the deficiency of which can cause fungal growth on the scalp (13).
How Should You Use Them
What You Need
Ripe strawberries, about 6 to 7 or a handful
Extra virgin coconut oil, 1 tablespoon
Honey, 1 tablespoon
What You Need To Do
Blend all the ingredients to form a puree.
Apply this mixture evenly to your scalp and hair. Ensure your hair is damp while doing so.
Leave the mask on for about 30 minutes, and then rinse with warm water.
The copper in strawberries also helps to treat the fungal infection.
Caution
Try to use a moisturizing ingredient (like avocado oil, Shea butter, etc.) along with strawberries so that your hair doesn't get over-dried. Strawberries are generally used on oily or greasy hair, and using the mask without a moisturizing ingredient might dry out your hair excessively.
For Health
16. Boost Immunity
A strong immune system is important for keeping ailments away. With strawberries, you can get just that!
Why Do They Work
Strawberries are excellent sources of vitamin C. In fact, a single serving of strawberries has more vitamin C than an orange (14). Vitamin C has been found to trigger immune-boosting antibodies, which ultimately enhance your body's ability to fight infection (15).
In one Switzerland study, it had been found that supplementation of vitamin C had improved the various components of the immune system (16).
According to a research conducted by South African doctors, supplementation of vitamin C increased the concentration of immunoglobulin, which is an antibody and a key component of the immune system (17).
How Should You Use Them
A single serving of strawberries contains about 51.5 mg of vitamin C (which is half of your daily requirement). Ideally, take two servings of vitamin C regularly in order to meet your daily requirement of the nutrient.
17. Good For The Eyes
Here comes one of the best health benefits of strawberries. You don't have to worry about any eye ailments if you include strawberries in your diet.
Why Do They Work
Strawberries are loaded with antioxidants that were found to prevent cataract, macular degeneration, and other eye diseases (18).
According to the researchers from the Oregon Health & Science University, vitamin C can increase the functioning and life of the retinal cells (19).
How Should You Use Them
You can simply have a cup of strawberries as an evening snack. A strawberry smoothie would also do wonders.
18. Have Anti-Inflammatory Properties
Inflammation can turn out to be a dangerous condition if not treated on time. But with strawberries included in your meal, you wouldn't have to worry about that!
Why Do They Work
Strawberries contain quercetin, which is a flavonoid and a natural anti-inflammatory agent that has shown to reduce the risk of atherosclerosis (20).
According to a study conducted by the University of Massachusetts, intake of quercetin along with regular exercise can reduce atherosclerosis plaque formation (21).
Strawberries are also rich in vitamin C, which plays a major role in preventing inflammation (22).
It has been found that high levels of C-reactive protein (or CRP) can signal increasing levels of inflammation in the body.
According to researchers from the Harvard School of Public Health, women who consumed 16 or more strawberries every week were 14 percent less likely to have elevated levels of this protein (23).
How Should You Use Them
You can slice strawberries and add them to your cereal for breakfast. You can also add them to your evening bowl of yogurt.
19. Good For The Heart
Heart disease is one of the biggest killers in the world today, and if you don't take proper care, you might as well be its victim.
Scary?
Well, we have a solution – have strawberries regularly.
Why Do They Work
The abundance of antioxidants and polyphenols in strawberries make them the ideal food to protect your heart from ailments. Strawberries contain anthocyanins (the antioxidants responsible for their red hue), which protect the lining of the circulatory system, thereby shielding the arteries from plaque buildup and regulating the blood pressure (24).
According to Dr. Suzanne Steinbaum, a cardiologist at Lenox Hill Hospital, New York City, women who consumed three or more servings of berries (especially strawberries) every week had reduced their risk of heart attack by a third (25).
The Nurses' Health Study II (a major US investigation of women's health), which involved 93,600 participants, had come up with a similar observation – women who included strawberries in their diet at least thrice a week had a 32 percent lower risk of suffering from a heart attack (26), (27), (28).
How Should You Use Them
According to a study published in the journal Circulation, simply blending strawberries in your morning smoothie can help reduce the risk of heart attacks (29). You can also have a serving of strawberries as a regular evening snack.
20. Prevent Cancer
Do you have somebody in your family suffering from (or who has suffered from) cancer? Well, then you don't have to be told how deadly a disease it is. Of course, we do have medical treatments to cure the condition, but how can you prevent it altogether?
Yes. The answer is – strawberries.
Why Do They Work
Strawberries are exceptionally good sources of vitamin C and fiber, both of which have been found to provide protection from cancers of the esophagus and colon. The anti-cancer properties of strawberries, according to the American Institute for Cancer Research, can be attributed to the presence of ellagic acid – a phytochemical that can prevent cancers of the skin, lung, bladder, and breast (30).
Ellagic acid acts as an anti-cancer agent in several ways – it acts as an antioxidant, slows down the production of cancer cells, and helps the body destroy certain types of carcinogens.
From the words of Tong Chen, a cancer researcher at The Ohio State Comprehensive Cancer Center, strawberries play a significant role in preventing esophageal cancer. Chen's study involved 36 men and women (having precancerous lesions of the esophagus), who were made to eat 2 ounces of freeze-dried strawberries (strawberries, when freeze-dried, contains the beneficial components of the fruit in a concentrated form) every day. It was found that the strawberries could decelerate the progression of the lesions in 29 of the 36 individuals who had participated in the study (31), (32).
The presence of antioxidants in strawberry is another major factor that gives the fruit its cancer-fighting ability.
How Should You Use Them
You can add strawberries to your favorite smoothie. Or you can simply rinse and have them as an evening snack.
21. Regulate Blood Pressure
High blood pressure has become so common today that you can find at least one suffering from it in every household. But the condition can be prevented and even treated if strawberries are included as a part of one's diet.
Why Do They Work
As already mentioned, strawberries contain anthocyanins, which are powerful antioxidants that relax the lining of the blood vessels and open them up, thereby lowering blood pressure (33), (34).
Strawberries are also rich in potassium, a nutrient that helps control blood pressure (35).
How Should You Use Them
Regularly including strawberries in your diet can go a long way in keeping your blood pressure under control. Simply chop a few strawberries and add the slices to your oatmeal or cereal. You can even add the fruit to your evening smoothie.
22. Aid Weight Loss
Losing weight is something most of us struggle with. Apart from our regular exercise, proper food is also important to reach our weight loss goals – and this is where strawberries come into the picture.
Why Do They Work
The ellagic acid and antioxidants are what play a major role in making strawberries ideal for losing weight (36).
Chronic inflammation is one of the causes of weight gain, since it blocks the hormones that make you lean. Strawberry, being an amazing anti-inflammatory food, restores the functionalities of weight-reducing hormones.
In addition, anthocyanins, the master antioxidants, increase the body's production of a hormone called adiponectin. This hormone promotes metabolism and suppresses your appetite (37).
Also, both ellagic acid and the antioxidants help in slowing down the digestion of starchy foods. This controls the rise in blood sugar levels post a starchy meal, thereby regulating weight. It also helps individuals with type-2 diabetes keep their blood sugar levels in check.
It has been found that foods with low energy density (number of calories in a specific amount of food) are ideal for weight loss. This means, you eat a greater amount of food with lesser calories, which keeps you full without increasing calorie consumption (38). On that note, strawberries are one of those foods that have low energy density. Water and fiber content are the two keys to achieve weight loss, which are found in abundance in strawberries.
How Should You Use Them
You can ideally have a serving of plain Greek yogurt (instead of the regular strawberry yogurt, since it's high in calories) with a cup of mashed strawberries for breakfast.
If you have salads for lunch, try including strawberries in the salad. You can also replace other high-calorie fruits (like cranberries, which contain 138 calories per 1/3 cup serving) with strawberries as they contain only 58 calories per cup.
For dessert, instead of hogging on ice cream or some other high-calorie pastry, you can go for watermelon strawberry mint popsicles. Each popsicle contains only about 31 calories, and satisfies your craving for something refreshing on a hot summer day.
23. Fight Bad Cholesterol
Not many factors can be as deterrent to your health as bad cholesterol. We know how dangerous the condition is, but what we don't know yet is how wonderfully strawberries can deal with it.
Why Do They Work
Strawberries are known to contain pectin, which is a type of soluble fiber that lowers the levels of LDL (bad cholesterol) in the body (39).
According to a New Orleans study, several types of soluble fiber, including pectin, have shown to lower the levels of LDL (40).
As per an analysis together carried out by Italian and Spanish scientists, a team of 23 healthy volunteers that had consumed 500 grams of strawberries regularly for a month saw a decrease in their LDL levels.
Another Canadian study showed the efficacy of strawberries in reducing oxidative damage and bad cholesterol (41).
How Should You Use Them
Include strawberries in your morning breakfast cereal or oatmeal. You can also replace your evening fatty snack with a bowl full of strawberries.
[ Read: Benefits Of Raspberries ]
24. Good For The Brain
When it comes to the health of the brain, not many foods can be as effective as strawberries.
Why Do They Work
The credit goes to the antioxidants, again. Strawberries, with their high content of antioxidants, protect the brain cells from damage due to free radicals. They also change the way the neurons in the brain communicate with each other (42). This ultimately leads to improved brain health.
A study conducted by Harvard researchers at Brigham and Women's Hospital has revealed that intake of strawberries can delay memory decline in older women over time (43). This benefit can be attributed to the presence of flavonoids in strawberries. Also, it was found that an increased intake of anthocyanidins helped in slowing down memory decline.
According to the studies conducted by researchers from Tufts University and University of Maryland Baltimore County, a majority of brain diseases (including Alzheimer's and Parkinson's) are caused due to an increase in the amount of a particular toxic protein. But the consumption of strawberries has been found to promote the brain's natural housekeeping mechanism (also called autophagy), thereby reducing the accumulation of this protein (44).
How Should You Use Them
Eat a cup of raw strawberries as an evening snack. Even a chilled strawberry smoothie would be beneficial to your brain.
Caution
Strawberries contain oxalates. When the concentration of oxalates increases within the body, they can crystallize, causing health problems. Individuals with kidney or gallbladder disorders should avoid consuming strawberries (45).
Strawberries, if used in large amounts for prolonged periods, might cause excessive bleeding and can increase the risk of bruising. It can also slow blood clotting, which might increase the chances of bleeding during surgery. Those who have a scheduled surgery must stop consuming strawberries at least 2 weeks before getting operated (46).
25. Treat Gout
The nutrients and chemical compounds found in this juicy fruit are all beneficial for the treatment of this painful illness. Apart from these substances, strawberries also contain over 90 percent water (47). This is important as patients who suffer from gout require large amounts of water to get rid of the uric acid crystals from the body.
Why Does It Work
Strawberries are a rich source of folate (48). You get about 40 micrograms of folate from one cup of raw strawberries. This is about 10 percent of the recommended daily intake. According to research, there is a connection between low levels of folate in the body and gout. Therefore, consuming foods rich in this nutrient (such as strawberries) can protect you from gout.
Another benefit of eating strawberries for gout patients is the high content of flavonoids such as catechin, anthocyanins, quercetin, and kaempferol. These flavonoids have powerful antioxidant and anti-inflammatory properties (49). Therefore, they help in reducing inflammation that comes with gout. Strawberries also contain phytochemicals like ellagic acid, which help in putting a stop to the inflammatory process and also reduce the risk of heart disease and cancer.
Selection And Storage
Knowing the benefits of a particular food would be of no use if one doesn't know how to select and store it.
Selection
Strawberries are perishable in nature, and they should be purchased a few days before being used.
When purchasing strawberries, select bright red berries which are firm and plump with their caps intact and green, not dry or browning.
There are different varieties of strawberries, available in several sizes, shapes, and colors. Some strawberry fruits are even off-white or yellowish in color. Smaller berries are generally more sweet and flavorful.
Strawberries do not ripen further after being picked, so you should avoid those that are dull in color or have green or yellow patches, soft, moldy, or shriveled. These can be sour or of inferior quality.
Full, ripe berries have peak flavor and texture as well as more nutrition.
Both underripe and overripe strawberries have a lower content of vitamin C and phytonutrients in comparison to the optimally ripe ones.
Strawberries are also available in the packaged form. While buying those, ensure that the strawberries are not packed too tightly as this might crush or damage them.
The container should not have any signs of stains or moisture, which indicate possible spoilage. Generally, strawberries are available throughout the year, but the best ones are available during mid-summer.
Storage
Strawberries should be eaten as soon as possible and should not be washed until they are ready to eat.
Great care should be taken while storing strawberries as they are extremely fragile in nature.
They should be preferably placed in a single layer of a paper towel in an airtight container and stored in the refrigerator for 2 to 3 days.
Molded or damaged strawberries should be thrown away as they might contaminate others.
Unwashed or unhulled strawberries should be kept in a sealed container to prevent unnecessary loss of humidity.
Strawberries should not be left at room temperature or exposed to sunlight for a long time as this might cause spoilage.
Strawberries can be easily frozen. Before freezing, wash them gently and pat dry.
Arrange them on a flat pan or cookie sheet and place them in the freezer.
Once frozen, place them in a zip lock bag, suck out the air with a straw and put it back in the freezer where they can be stored for up to 6 months.
You can add a bit of lemon juice to preserve their color. Strawberries can be frozen whole or cut, but whole ones retain more vitamin C than the cut ones.
Strawberry Nutrition Facts
Take a look at the table below. The nutritional value of strawberries are here. The nutrients in strawberries mentioned is per 100 grams of strawberries.
| Vitamins | | |
| --- | --- | --- |
| | Amount | %DV |
| Vitamin A | 1 µg | 0% |
| Vitamin C | 58.8 mg | 65% |
| Vitamin D | 0 µg | ~ |
| Vitamin E | 0.29 mg | 2% |
| Vitamin K | 2.2 µg | 2% |
| Vitamin B1 (Thiamine) | 0.02 mg | 2% |
| Vitamin B2 (Riboflavin) | 0.02 mg | 2% |
| Vitamin B3 (Niacin) | 0.39 mg | 2% |
| Vitamin B5 (Panthothenic acid) | 0.13 mg | 3% |
| Vitamin B6 (Pyridoxine) | 0.05 mg | 4% |
| Vitamin B12 | 0 µg | ~ |
| Folate | 24 µg | 6% |
| Choline | 5.7 mg | 1% |
| Minerals | | |
| --- | --- | --- |
| | Amount | %DV |
| Calcium | 16 mg | 2% |
| Iron | 0.41 mg | 5% |
| Magnesium | 13 mg | 3% |
| Phosphorus | 24 mg | 3% |
| Potassium | 153 mg | 3% |
| Sodium | 1 mg | 0% |
| Zinc | 0.14 mg | 1% |
| Copper | 0.05 mg | 5% |
| Manganese | 0.39 mg | 17% |
| Selenium | 0.4 µg | 1% |
Tips For Usage (Eating/Cooking)
Strawberries are most commonly used in desserts and ice creams. Their extracts are also used as preservatives in a variety of products. Due to their sweet and juicy flavor, they can also be eaten whole like other fruits. Today, they form a part of various recipes. Given below are some tips for enjoying this delicious fruit.
You can simply eat the strawberries raw. Before doing so, wash them in running water and wipe them with paper towels until they are completely dry. Holding the strawberry by the stem, take a few bites. Even the seeds are edible.
Strawberry slices can be added to mixed green salad to make it yummier.
Strawberry mousse is one of our favorites. It is quite delicious and can be eaten as it is or served as a topping over other desserts.
Sliced strawberries, whole blueberries, and plain yogurt can be arranged in layers in a wine glass to make a parfait dessert.
Strawberries can be blended with orange juice to make the perfect coulis sauce. This fruit can also be added to breakfast shakes to make them more vibrant and nutritious.
Strawberry pie can be prepared by piling the whole fruits on a layer of creamy filling.
Strawberries are not just perfect for desserts – they can be used in a main dish as well. A chicken and strawberry salad is a perfect example that combines the amazing flavors of sweet strawberries, tangy vinaigrette, chicken, and rich blue cheese.
Pizzas can also be topped with strawberries. You can layer your favorite pizza with strawberry slices along with soft cheese or greens, and pistachios.
The strawberry-avocado salsa is an extremely sweet and savory dish that can be served with roasted chicken or sautéed fish, or can be eaten as a snack with baked tortilla chips.
Strawberries can add flavor to your tea as well. All you need to do is add some tea and a cup of strawberries to boiling water. Cover and let it stand for 5 minutes. Strain the tea and add ice cubes and sugar. This refreshing drink can be garnished with strawberries and served chilled.
This is all about benefits of Strawberries! Strawberries are a powerhouse of nutrition. Including them in our diets can be one of the best things we can do for our health. So, this summer, enjoy the flavor and the benefits of these luscious berries! Also share if you have any other strawberry health benefits.
Video On Recipes Of Strawberry Smoothie
 Recommended Articles:

The following two tabs change content below.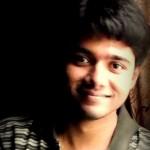 Latest posts by Ravi Teja Tadimalla (see all)