Best Aerobics Videos For Weight Loss – Our Top 10 Picks
So, you finally made it to this page! Well done! I really mean it because it means you're really, truly ready to come out of your shell (of excess weight) and have decided to give weight loss exercises a shot. Are you looking to take the aerobic exercise for weight loss as you weapon of choice. That's great too! Let me tell you why.
Why Get 'Physical' With Aerobics?
It helps you on the following fronts:
Weight loss
Better muscle health
Stronger immunity
Better cardiac functioning
Stress busting
Since I am mainly a believer in learning-by-doing, here are some great aerobics videos for weight loss.
Aerobics Video For Weight Loss: Let's Get Streaming



10. The good thing about this video is that it features a plain girl-next-door anchor, which is encouraging for the aerobic newbie! I don't want to be discouraged the first time on seeing a sculpted model guide me in exercise. Plus, it's only a 10 minute workout; hence, also great for beginners.
9. For those who want to start with a longer cardio workout, this video is great. It gives you a guided 37 minute workout including warm up exercises.
8. If you're into shaking a leg, this 30 minute video makes aerobics fun by making you dance. Dancing with the aim of burning body fat is highly encouraging and burns calories big time.
[ Read: Benefits of Aerobic Exercise ]
7. Dancing doesn't work out for you (no pun intended)? Well, this video is a 20 minute workout that has special low impact exercises for those who like to go slow and steady.
6. This video is specially designed to target tummy fat (we all know that a flatter tummy makes us feel higher on the gorgeousness index). This is a short video that focuses only on a couple of exercises and works great for those who are easily overwhelmed by a host of crunches and moves. The good thing is that this website has many other such videos that one can refer to later.
5. Like the previous video, this 20 minute video also focuses on a particularly troublesome area – the arms! Start with this video and start trimming those flabby arms to give people that Hollywood red carpet arm wave; wear that strappy dress you've been hiding in the closet and feel a lot more confident!
4. If it's your legs that worry you the most, especially during the summer, try out this short 10 minute cardio workout for your legs and thighs. Shy away no more from your bikini and short skirts once you've toned your legs with this workout.
 [ Read: Aerobic Exercises To Reduce Belly Fat ]
3. This is the ultimate super short video for burning fat through aerobics. It's simple, fun and perfectly do-able! About 6 minutes in length, it focuses on burning body fat – the burning issue of all overweight people.
2. Do you want an aerobics workout video that gives the complete package? Here's a 60 minute video that follows the whole course. One run in a day and you are all set to burn fat, tone muscles and trim flab.
1. The reason why I put this one at number 1 is that Water Aerobics is beneficial not only for fit people, but also for those afflicted by arthritis, back pain, multiple sclerosis and fibromyalgia. For these people, weight loss is not just a fad, it is a necessity. Water aerobics makes it possible for them to lose weight without causing more harm than good. This 20 minute workout is suitable and safe for everyone (and it is a whole lot of fun).
Well, here you have it. Here's my selection of the best aerobics videos for weight loss. Take your pick, lose that flab and get some abs! Don't forget to leave us a comment below.

The following two tabs change content below.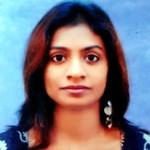 Latest posts by Maanasi Radhakrishnan (see all)