10 Best Aloe Vera Creams/Gels To Treat Burns
An ointment to treat minor skin burns and sunburn, and one which gives instant soothing relief is a must have in all first aid kits. Aloe vera has recently gained a lot of popularity for its healing properties. But is Aloe Vera good for burns? A variety of aloe vera cream/ointment/gels are now available to treat burns. These ointments do not cause any side effect and can be used as a moisturizer or body gel at the same time.
Modern clinical studies show that aloe is one of the best herbs for soothing the skin and healing burns, rashes, frostbite, and severe wounds. It is also used to treat eczema, dandruff, acne, ringworm, gum disease, poison oak and ivy. Aloe is found commercially in a number of creams and lotions for softening and moisturizing the skin. Aloe vera gel contains over 200 natural compounds, which speed up the healing of sunburn too. One reason why aloe vera promotes fast healing is the fact that it increases cell renewal. And since it has a cooling effect on the skin, it calms down the burnt area and hot skin providing instant relief!
[ Read: Wonderful Benefits Of Aloe Vera Juice ]
Here are the 10 Best Aloe Vera Gels for Burns that treats effectively:
1. BeSure Aloe Vera Gel:
This smooth gel penetrates quickly into the skin to give a soothing effect when applied to burns. It does not cause any irritation. It can be used to treat UV burns and chemical burns too. It also works as a sun shield and moisturizer. Aloe vera is anti-inflammatory by nature and cures many skin problems, such as eczema, psoriasis, cuts, allergy and rashes. The application of this gel on burns will ensure that you are not left with scars to deal with once the burn heals.
Price and Quantity: Rs. 175 for 100 gm.
2. FabIndia Aloe Vera Gel:
This is a natural skin moisturizer that has skin repairing properties. Suited for all skin types, this gel works wonders when applied to the minor burns and wounds. A mixture of purified water and pure aloe vera powder, it has 36 months shelf life. This non-trip pure aloe vera gel can be used as a sun block and to heal tanned skin.
Price and Quantity: Rs. 185 for 120 ml.
3. Aloe Vera Skin Gel:
This nourishing skin gel contains the properties of aloe vera with combined effectiveness of green tea extracts and Vitamin E. It is used to treat burns, sun tan, rashes and skin irritation. With anti-oxidant and repairing properties, it makes sure to leave no scar behind.
Price and Quantity: Rs. 90 for 125 gm.
4. Brihans Green Leaf Aloe Vera Skin Gel:
'Soothes-Heals-Clears- Rejuvenates' is the tag line associated with this gel. Brihan's green leaf aloe vera skin gel is a non-oily gel that instantly soothes burns and rashes. It also heals the skin by promoting cell growth. It clears marks and scars, and rejuvenates to make your skin smooth.
Price and Quantity: Rs. 145 for 125 gm.
[ Read: Aloe Vera Face Packs For Different Skin Types ]
5. Forever Living Aloe First:
A first aid kit essential, Forever Living Aloe First spray is the basic cream for any skin damage that needs first aid. It contains Bee Propolis, Allentown and 11 exclusive plant extracts to give instant soothing and calming effect to the burnt skin. It relieves all skin irritation. It can be applied even on extremely sensitive skin.
Price and Quantity: Rs. 1020 for 500 ml.
6. Auravedic Pure Aloe Vera Gel:
Lightweight and non-greasy, this gel gives instant cooling effect to the burnt skin. It relaxes the inflammation and helps the burn heal faster. It is widely used in India and contains green tea and pomegranate extract. It is totally natural and paraben free.
Price and Quantity: Rs. 200 for 100 gm.
7. GNC Aloe Vera Skin Gel:
This is the only aloe vera skin gel that is exclusively made for skin burns and sun burns. It is known to calm and soothe tender skin; reduce irritation and inflammation; and hydrate the chapped skin. It softens the skin, reduces flakiness, tones and soothes the skin along with maintaining the skin's pH balance.
Price and Quantity: Rs. 500 for 57 gm.
8. Aroma Treasures Aloe Vera Gel:
Suitable for all skin types, it can be used as a repairing cream for not only burns, but also for acne, dry skin, razor cuts. It can also be used an after shave gel. It is widely available in all stores and super marts.
Price and Quantity: Rs. 280 for 500 gm.
[ Read: Best Aloe Vera Products Available In India ]
9. Yeturu Aloe Suraksha Anti-Septic Healing Cream:
Yeturu is the first aloe vera antiseptic cream in India. This cream is widely used in households as a burn remedy, cuts and wound cure, nappy rash and insect bite cream. Its anti-bacterial and antifungal properties make it a versatile soothing first aid cream.
Price and Quantity: Rs. 70 for 30 gm.
10. Spafin Aloe Vera Skin Gel:
Infused with herbal extracts, it is not only a burn gel, but also a skin nourisher. Its medicinal and therapeutic properties make it perfect for treating all skin problems. It contains no chemicals and works to regenerate new skin cells naturally.
Price and Quantity: Rs. 200 for 100 gm.
Aloe vera today has become the one stop solution for all skin problems, including burns! So, make sure your first aid kit has at least one of these aloe rich ointments!
Do you use aloe vera gel for treating burns or any other skin problem? Share your views with us in the comments section below.
Recommended Articles:

The following two tabs change content below.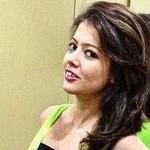 Latest posts by Sarika Israni (see all)