Best Amla Shampoos Available In India – Our Top 10
In India where natural and herbal remedies are often preferred to chemical and synthetic products, most people know the importance of the humble Amla fruit for its multiple benefits when used for hair treatments. Phyllanthus emblica, commonly known as the Indian gooseberry or Amla in Hindi is an active ingredient in traditional Indian medicine. Ongoing research into this humble fruit has revealed many potential health benefits; however, let's have a look at the significance of Amla for hair treatments. A common ingredient in a vast range of hair oils and shampoos in this country, it's not uncommon to come across cheap fake products that promise the goodness of Amla but don't deliver. So if you are looking to put to use the goodness of Amla to strengthen and nourish your hair, this article is worth reading.
Let's take a look at the top ten Amla shampoos available in the market or your nearest drugstore.
Top Ten Best Amla Shampoos:
1. Khadi Herbal Amla and Bhringraj Shampoo:
This herbal product contains not only as the name suggests amla and bhringraj but also other active ingredients such as sesame oil, henna, reetha, neem extracts, glycerin and kali. It removes impurities from your scalp with its neem extracts and also effectively promotes growth and shine with its Amla and Bhringraj extracts. Ideal for maintaining long and thick hair, this product is perfect for daily hair care.


2. Vaadi Herbals Amla Shampoo with Shikhakai and Reetha:
A purely natural product from the popular Vaadi brand, this amla herbal shampoo is cost friendly and effective. This product effectively provides the nourishment your hair needs which in turn results in consistent hair growth and strength. The shikakai extracts present active as a natural conditioner and reetha is deep foaming cleanser.

3. Lotus Herbals Kera-Veda Shikakai and Amla Shampoo:
Made with an ayurvedic formula, this product though pricy is well worth your money. It's hard to ignore the Lotus Herbals brand while contemplating purchasing a natural beauty and hair product and that's for good reason as Lotus Herbals are known for their quality and effectiveness. Purchase this product to indulge in the best of Amla's natural goodness for your hair.

4. Garnier Fructis Goodbye Damage Shampoo:
This product from Garnier, as the name suggests does help reverse damage to hair. Enriched with the goodness of Amla which acts as a shield against damage caused by the sun, dust and grime, it also contains fruit vitamins and extracts that nourish and strengthen the hair.

5. Just Herbs 8-in-1 Root Nourishing Amla Neem Shampoo:
This formula using eight essential herbs in one best amla shampoo is a breakthrough by the Just Herbs brand. Combining the goodness of eight herbs including amla, neem, hibiscus, wheatgerm oil and soy lecithin, this shampoo works wonders for promoting growth and strength and darkening the hair thus effectively preventing premature greys. 

6. Vaadi Amla Shikakai Shampoo – Hair Fall & Damage Control:
Another product from the Vaadi brand in a combination of amla and shikakai, this product effectively combats hair fall and soothes damaged hair to give way to stronger and consistent hair growth.

[ Read: Nizoral Shampoo For Hairloss ]
7. Nirogam Herbal Shampoo with Neem & Amla:
Though a bit pricey, this product from Nirogam not only promises the goodness of amla and neem for hair growth and strength but is also a potent agent against dandruff and other mild scalp infections.

8. Ayur Herbal Amla Shampoo:
This herbal amla shampoo from the Ayur brand is effective and works well for damaged hair to help with growth and shine. It has a mild herbal fragrance that does not stay too long; however, it lathers well and has a deep foaming cleaning action. Easily available and quite cost friendly, this product is good purchase any day.

9. Sunsilk Stunning Black Shine:
With a strong customer base in the Indian market for decades now, any product from Sunsilk is well worth a try and this product enriched with the goodness of amla extracts is more so. As the name suggests this product promises and delivers shiny and strong black hair.

[ Read: Avon Shampoos ]
10. Dabur Vatika Black Shine Shampoo with Black Olives Amla and Almonds:
Last but not the least on the list, this product from the popular Dabur brand provides the goodness of amla, black olives and almonds all packed into one. Amla helps strengthen your hair and promote growth, while the black olive and almond oil extracts nourish the hair.
*Subject to Availability
So which amla shampoo is your favourite? Shoot us a comment!

The following two tabs change content below.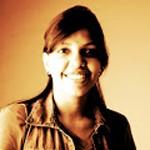 Latest posts by Shruti Goenka (see all)