Cranberries, also known as 'karonda' (Hindi) are small acidic berries which grow on evergreen shrubs that are native to North America. They were first harvested by Native Americans and later by the Europeans (1). Since the dawn of the 21st century, cranberries have been touted to be super fruits due to their rich nutrient and antioxidant properties. Cranberries can be processed into juice, jam, sauce or candies. They are also available in a dried form.
Cranberry juice is a dark red, unsweetened juice made from whole cranberries. The purest form of this juice is 100% preservative free and with no added color or flavor. It is very strong and tart, and is generally consumed after diluting with water. Doctors typically recommend the unsweetened variety rather than the sweetened packaged kinds that are found in the market these days.
Pure cranberry juice offers a myriad of health and beauty benefits on account of its high nutritional value. Let's look at how cranberries are beneficial for us and how we can include them in our health routine.
Nutritional Value Of Cranberry Juice:
A cup of cranberries possesses 8983 antioxidant capacity.
It contains anthocyanin flavonoids, sianidin, peonidin, quercetin, tannins and 87.13g of water per 100 g. It is a good source of salicylic acid and Vitamin C.
It nourishes the body with carbohydrates, proteins, minerals like calcium, phosphorus, iron, sodium, magnesium, potassium, zinc and vitamins like niacin, riboflavin, Vitamin B6, E and K.
[ Read: Benefits Of Aloe Vera Juice ]
Cranberry Juice Benefits:
a. Health Benefits Of Cranberry Juice:
Cranberry is a versatile fruit with far-reaching health benefits. Its medicinal properties have been recognized since centuries. Native Americans used raw cranberries to dress wounds. The phytonutrients found in cranberry juice help prevent a host of health problems. Cranberries are a very good source of antioxidants too. Antioxidants are compounds that can either be manufactured naturally by the body or ingested from food and drinks. Antioxidants slow down and prevent the oxidation process through their ability to stabilize free radicals by donating an electron. Flavonoids and polyphenols found in cranberry juice fix and prevent the damage of cells, lowering the risk of infections.
Let us look into the health benefits of cranberry juice:
1. Prevents Urinary Tract Infections:
Urinary tract infection refers to the presence of microorganisms in the urine beyond the permissible limit. There is significant evidence that suggests that cranberry juice helps to prevent urinary tract infection(2).
The proanthocyanidins found in cranberry juice prevent the bacteria from binding to the cells of the bladder walls. These compounds prevent the bacteria from multiplying further and flush them out of the body through urine.
This juice makes the urine more acidic, thus creating an environment that is inhospitable for the infection-causing bacteria to thrive. Drinking cranberry juice regularly can prevent recurring tract infections in middle-aged and pregnant women.
2. Anti-tumor Properties:
The polyphenol compound present in cranberry has anti-tumor effects.
Regular consumption of cranberry juice inhibits the development and spread of lung, breast, colon and prostate tumors(3).
The presence of salicylic acid reduces swelling and prevents the formation of blood clots which can lead to tumor.
3. Improves Cardiovascular Health:
Cranberry juice lowers the risk of developing heart-related ailments and improves cardiovascular health.
The flavonoids and antioxidants present in cranberries decrease the threat of atherosclerosis, a condition in which the arteries get constricted owing to the accumulation of fat in them. This obstructs the flow of oxygen-rich blood to various parts of the body which can lead to heart attack or stroke. These compounds found in cranberries suppress the oxidation of low-density lipoprotein and encourage the formation of blood platelets (4).
4. Combats Tooth Decay:
Cranberry juice is also known to prevent tooth decay. Proanthocyanidin, found in cranberries, inhibits the growth of bacteria that cause plaque and prevents the decay of teeth due to development of cavities (5).
Good dental hygiene along with a moderate consumption of cranberry juice disrupts the mechanism of pathogenesis and promotes good dental health.
Unsweetened cranberry juice decreases the incidence of the bacteria that are found in the mouth and combats bad breath too. A healthy dose of this juice ensures clean teeth at all times.
5. Fights Cancer:
Incorporating cranberry juice in the daily diet can even prevent the occurrence of certain types of cancers (6).
The proanthocyanidin in cranberries inhibits the growth of cancer cells in the body.
Studies have concluded that a diet rich in flavonoids reduces the risk of cancer and the mortality due to it.
The anti-carcinogenic compounds found in this juice hinder the growth of cancer cells, particularly those of colon and prostate cancer. It hinders the growth of micro-tumors in the blood cells and prevents their unrestrained growth. Certain chemicals in cranberries thwart the incidence of breast cancer too.
6. Fights Common Infections:
Cranberry juice is also effective in curing infections like cold, flu and sore throat (7).
It also soothes the respiratory tract and inhibits the growth of certain strains of haemophilus influenzae which are a common cause of respiratory and ear infections in children.
Several researches have indicated that cranberry juice protects the brain from neurological damage and other brain-related diseases.
7. Soothes Discomfort Caused Due To Ulcers:
The flavonoid content of cranberry juice reduces the risk of developing stomach disorders like peptic ulcer by inhibiting the growth of helicobacter pylori, the bacteria that causes infection in the stomach (8).
A study has revealed that patients who consumed cranberry juice reported twice the relief when compared to those who did not consume it.
8. Prevents Scurvy:
The high vitamin C content in cranberry juice is extremely vital for the production of collagen in the body which is responsible for the healthy functioning of the tissues.
This is beneficial in preventing the occurrence of scurvy and other related diseases (9).
[ Read: Apple Juice Benefits ]
9. Soothes Inflammation:
The anti-inflammatory properties of cranberry juice work extremely well in treating inflammation, particularly lung inflammation, caused by the influenza virus.
Non-dialyzable material present in cranberries obstructs the virus from sticking to the cells, thereby preventing infections (10).
10. Aids Weight Loss:
Cranberry juice has an emulsifying effect on the fats deposited in the body which, in turn, help in losing weight.
Owing to its fiber content, there is a tendency to stay satiated for a longer period of time
11. Boosts Immunity:
12. Curbs Yeast Infection:
Cranberries are also known to curb a rare kind of infection known as yeast infection. Yeast infection is caused due to an overgrowth of naturally occurring bacteria in the body and occurs mostly in men and children (13).
This juice contains substances that render the bacteria ineffective to cling to the walls of the mouth, intestines or urinary tract. Fresh cranberry juice flushes out yeast and other excess fungi from the body.
13. Prevents Kidney Stones:
The following two tabs change content below.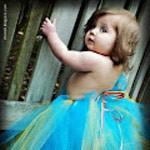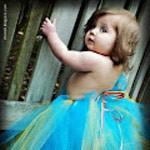 Latest posts by Arshi Ahmed (see all)