Don't neglect. If you have dry skin, the after-effects are many. There are numerous ways to keep your skin healthy and glowing. There is an array of skin care products available in the market but have you thought about natural oils which can do wonders on your skin? Here is a list of 10 natural oils that helps make your skin smoother and softer like never before.
The Best Body Oil For Dry Skin  -Top 10
To keep the skin supple, soft and healthy; the following can be considered as the good body oil for dry skin.
1. Olive Oil:
Olive oil has the natural ability of preserving moisture and is very beneficial for the skin. Oil contains various kinds of minerals, vitamins and antioxidants which provide nourishment and oxygen to the body. The compound squalene present in this oil helps in regulation of the sebaceous glands and acts as a great lubricant to the skin.
2. Coconut Oil:
Coconut oil acts as a great healing agent and kills germs and bacteria present in the skin. To get rid of aridness and itchiness, application of coconut oil is recommended. It serves as a great moisturizer and even helps in getting away with acne. It is a natural hydrating agent which tends to lock the moisture within the body.
3. Shea Butter Oil:
Shea butter enriched with Vitamin A proves to be a great moisturizer. It is a good healing agent and helps the skin in reducing wrinkles, dark patches etc. The granules secreted by the sebaceous glands are similar to the granules present in the oil which locks moisture.
[ Read: Beauty Tips for Dull Skin ]
4. Argan Oil:
Argan oil provides deep hydration to skin and it helps in healing red patches, dryness and itchiness. It helps in maintaining the balance of the natural oil secreted by the sebaceous glands. The Vitamin E present in it helps in skin lightening and removes pimples. Isn't it the best body oil for dry skin?
5. Sandalwood Oil:
Sandalwood oil helps in providing moisture and hydrates the epidermis. It proves to be a great medicinal oil and cures various skin problems. A regular warm compression of this oil helps in getting away with the itchiness and repairs the damaged epidermis. This is a great cosmetic oil used for manufacturing many of the beauty care products.
6. Jojoba Oil:
This oil is extracted from the seeds of jojoba and is widely used for arid skin. The oil regulates the secretion of sebum and helps moisturize the skin. A regular application of this oil along with a moisturizer helps in healing chapped skin.
7. Lavender Oil:
Lavender oil has been widely used for medicinal and cosmetic purposes. The compound linalool present in it helps in treating aridness and scars. It tends to create a balance of the over-secretion of the sebum. An oil massage will help you relax your body and mind.
8. Almond Oil:
Being one of the non-sticky oils, it seeps into the epidermis through the pores quickly and moisturizes the skin. It is used in various cosmetic products and prevents the skin to become dry and itchy. The oil acts as a great lubricant and is proved to be the most multifaceted oil.
[ Read: Food That Dry Skin Loves ]
9. Sunflower Oil:
Its qualities are very similar to that of olive oil and comparatively less expensive. The oil being light seeps into the pores very easily and is absorbed by the epidermis quickly. The vitamins present in it helps in keeping the skin nourished and well moisturized.
10. Grapeseed Oil:
This oil is obtained from crushing grapes and is a good source of nourishment. Highly enriched with vitamin C, it helps in lightening and brightening of the skin. The oil helps in minimizing fine lines and wrinkles.
Now can you say which body oil is best for dry skin? You cannot right until and unless you try them. Try them and get to know the results each of this oil offers. Share your feedback with us.
The following two tabs change content below.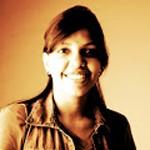 Latest posts by Shruti Goenka (see all)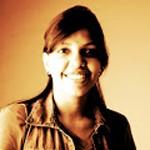 Hi I am very passionate about makeup, fashion and health related topics, I always had a soft corner for makeup and beauty. I believe makeup has the power to enhance features and can turn flaws into strengths. Makeup keeps me busy and yet it gives me the opportunity to follow my passion.