Chicken can be used to make a lot of side and main dishes in various types of cuisines. However, chicken pakora or fried chicken balls are immensely popular with meat lovers. They are easy to make and taste awesome. You can serve them as snacks or starters before the main course. You can make chicken pakoras in a variety of ways, using chicken pieces with bone or the boneless pieces.
Here are some popular chicken pakora recipes that you can make at home without creating much fuss:
1. Crunchy Chicken Pakoras (Gluten Free):
Just the recipe for the fitness freaks out there, the gluten free chicken pakoras are as crunchy and appealing as the regular road side deep fried pakoras. Enjoy these pakoras with a cup of tea with your friends this weekend.
Get the recipe

Ingredients:
Chopped chicken breasts
One chopped large onion
Garlic and ginger paste.
Chilli powder
Garam masala
Turmeric powder
Fennel powder
Salt
Fennel powder.
Chickpea flour
Chopped cilantro
Ground pepper
How to Make:

At first, you need to chop the chicken breast into small cube shaped pieces.
Then blend the chicken pieces with cilantro and spices.
Next, blend gram flour to it and make small balls of the mixture.
The pieces need to be deep fried in a pan.
Fry the balls till they become golden brown and turn them upside down so that frying is done uniformly on all sides.
Place them on paper towel to get rid of excess oil.
2. Punjabi Chicken Pakora Recipe:
We all know that Punjabi are great chefs, so we bring to you today pakoras made the Punjabi way. Have them with a plate of biriyani, or simply munch on them like an evening snack.
Get the recipe
Ingredients:

Boneless chicken
An egg
Ginger and garlic paste
Sour curd
Bean and white flour
Green chilies
Cumin powder
Red chili powder
Black pepper powder
Salt
Refined oil
How To Make:

At first, you will need to marinate the chicken with ginger garlic paste, curd, black pepper, salt, red chili powder. You should marinate the mixture for a couple of hours or so.
Make the batter to dip the chicken pieces carefully using white flour, besan, water in a mixer.
You will need to ensure the chicken pieces get one layer of coating and then deep fry them.
Repeat it with another layer and refrying.
You can garnish the pakora pieces with lemon, onion and tomato slices before serving.
3. Chicken Pakora Andhra Style Recipe:
This spicy chicken pakora recipe is just the dish that you are longing for on a cold evening. Spicy and fiery, they make a great eat while matching your favorite movie flick. You will need small boneless chicken pieces to make this dish.
Get the recipe
Ingredients:

For marinating the chicken:
Chopped onion
Green chilies
Lemon Juice
Salt
Ginger and garlic paste
For batter, you will require:
Gram Flour
Small amount of rice flour
Turmeric powder
Chopped green chilli
Chopped coriander leaves
Salt
How To Make:

You have to marinate the chicken with the required ingredients for 45 minutes or so.
Then make thick batter with rice flour, gram flour, water and salt.
Dip the chicken pieces into batter and deep fry in oil.
Fry the chicken until it gets a brownish hue.
Garnish with green chili and coriander leaves.
4. Chicken Pakora Restaurant Style Recipe:
Those of you who think that making pakoras the restaurant way, is an ardous task, help is at hand! To make the dish, you need to use small sized chicken breast pieces, cut into cubes.
Get the recipe
Ingredients:

Salt
Cumin powder
Lime juice
Minced garlic and ginger
Cayenne pepper
Nutmeg
Water
To make the batter you will need:
Cumin seeds
Besan
Ground cloves
Cinnamon
Baking soda
Water
Salt
How To Make:

Start with mixing the aforesaid ingredients to make a paste for marinating the chicken.
Marinate the chicken pieces in a large sized bowl. Marinate for a couple of hours or a little more. The longer you marinate, the more flavorsome will your chicken pakora be.
Then make the batter using required ingredients and keep it in a place for half an hour.
The frying needs to be done in two stages. The first frying session should be for 5 minutes, and then keep them for 15 minutes.
Then, dip the fried pieces in batter again and fry for a few minutes.
You can serve the pakoras with salad and sauce.
5. Chinese Chicken Pakora:
Who does not love Chinese? The Chinese pakoras have both the aroma and flavor of an authentic Chinese recipe. You need midsized boneless chicken pieces to make this Chinese chicken pakora recipe.
Get the recipe
Ingredients:

Soya sauce
Vinegar
Hot sauce
Black pepper
Salt
Oil
Tempura batter mix
Carrot pieces
Chopped onion
Sliced cabbage
How To Make:

At first, you need to marinate the chicken pieces with vinegar, hot sauce, black pepper, and salt and soya sauce. Then keep it for some hours in a bowl.
Mix the tempura pack with water to make the batter.
Now, add chicken and sliced, chopped vegetables to the batter.
Heat the oil in a pan and deep fry pakora pieces. The pieces will turn golden brown.
Take them out of the oil and place them on tissue papers to absorb extra oil.
Serve the pakodas with chili sauce. They go well with noodles or fried rice dishes.
6. Masala Chicken Pakora:
Pakoras with a twist, this recipe is sure to satiate your taste buds! You will need to use two chicken breast pieces, each cut into thin small pieces.
Get the recipe
Ingredients:

Corn flour
Ginger and garlic paste
Rice flour
Black pepper powder
Chilli powder
Yogurt
Curry leaves.
Garam masala
Tandoori masala
Salt
Oil
How To Make:

Add the ingredients in a large sized bowl to make a thick and creamy paste.
Add Chicken strips to the mix and keep aside for some time.
Pan fry the chicken pieces for some time till the hue becomes reddish.
You can serve the pakora pieces with tomato and chilli sauce.
7. Chicken Keema Pakora:
This recipe of chicken pakora is ideal for lovers of Keema dishes or those who like minced boneless meat. It is ideal for party snacks too. You will need a pound of Chicken keema to make this mouthwatering dish.
Get the recipe
Ingredients:

Chopped onion
Green chili
Chopped coriander
Lime juice
Ginger-garlic paste
Cumin powder
Salt
Garam masala
Bread crumbs
Egg
Vegetable oil
Besan
How To Make:

Mix all the dry ingredients along with vegetables first.
Then add the eggs and besan in it. This will help you form a creamy and thick batter.
Make small balls out of the mixture.
Add oil to the pan for deep frying and heat it up.
Pour the balls in the oil and slow fry them. Ensure they are not over burnt.
When the pieces become crispy and tender, put off the flame.
Drain excess oil by keeping the pakora pieces on a paper.
They taste the best when served with tomato sauce or spicy chutney.
8. Mix Chicken Pakora:
This is a different version of popular chicken pakora. The main difference is that it is prepared by using various vegetables along with chicken. You need to use 400 grams of cubed chicken pieces to make this pakora.
Get the recipe
Ingredients:

Ground turmeric
Ground coriander
Chilli powder
Tandoori masala powder
Ground cumin.
Required vegetables are:
Grated carrots
Chopped cabbage
Chopped coriander
Other ingredients include:
Gram flour
Salt
Water for the batter
Oil for frying
How To Make:

At first, you will need to blend the chicken pieces with cabbage and carrots.
Then mix the chicken with spices, coriander and salt well.
Then mix the gram flour with water to form a heavy and smooth paste.
Dip the chicken pieces into the batter and deep fry them in a pan.
Fry the individual pieces till they become crispy and brownish.
Drain the oil out by placing the chicken pakora pieces on kitchen towels.
You can serve them with various sauces or even yoghurt.
9. Murg Pakora Curry:
You can enjoy the pakoras even with your rice. This is an easy chicken pakora recipe that you cannot go wrong with.
Get the recipe
Ingredients:

Garlic
Ginger
4 cashew,
Cardamom
Coriander
Cumin
Red chili powder
Sliced onion
How To Make:

You will need to mince the chicken and mix it with ingredients like coriander leaves, salt, chilly.
Now mix the chicken with the rest of the ingredients mentioned and deep fry in oil.
Keep the pieces aside in a bowl.
Next, the gravy has to be prepared.
To make the gravy, add oil to a pan and heat it up.
Add onions and cumin into it.
Now add the spices gradually, while stirring constantly.
The onion will turn brownish and aroma can be felt at this stage as well.
Now, add water with some salt and sugar to the pan and boil for some time.
Next, pour in the chicken pakora pieces and boil for a few minutes while stirring a little.
Do not boil for a long time, though.
Before serving with rice, you may use coriander leaves on top for garnishing.
10. Crispy Chicken Pakora:
This is one chicken pakora recipe you can make at home to treat guests or give your kids a yummy weekend snack.
Get the recipe
Ingredients:

Boneless chicken
Turmeric powder
Coriander powder
Cumin powder
Corn flour
Lime juice
Salt
Garam masala
Red chili powder
To make a paste, you will need:
Ginger
Garlic pods
Green chilli chopped
How To Make:

At first, you will need to wash the chicken pieces well.
Mix the chicken with the paste made of ginger, chilly and garlic pod.
Then mix the chicken with the ingredients required for marinating.
It should be kept in the fridge for a few hours.
Then heat vegetable oil in a pan.
Deep fry the pieces and turn them to ensure that the drying is done uniformly.
Serve the pakoras with tomato sauce.
Chicken pakoras make a great evening snack. They can be eaten with rice, rotis or even on their own. Make these pakoras more interesting by adding veggies or even sabu dana.
Try this pakoras at your home and share your experiences in the comments section.
Source: 1  ,  2  ,  3  ,  4  ,  5  ,  6  ,  7  ,  8  ,  9  ,  10
Recommended Articles:

The following two tabs change content below.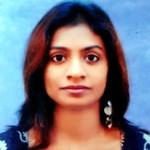 Latest posts by Maanasi Radhakrishnan (see all)