'Meaningful Beauty' is a well-known beauty brand, which offers a comprehensive skin care kit which is specifically designed to moisture, protect, hydrate and rejuvenate your skin. It claims to diminish the visible signs of aging. The owner of the company is Guthy Renker who is also the owner of Proactive. Renowned super model, Cindy Crawford represents the company as its brand ambassador.
The most important ingredient in the Meaningful Beauty skin care range is a rare melon found in the Southeast region of France. This ingredient contains a powerful antioxidant called Superoxide Dismutase (SOD). Meaningful Beauty offers a 60 days money back guarantee, so it's worth to try these products to see if they work for you!
Best Cindy Crawford Skin Care Products
Some of the Cindy Crawford skin care line of products for your skin are as follows:
1. Cindy Crawford Meaningful Beauty Skin Softening Cleanser: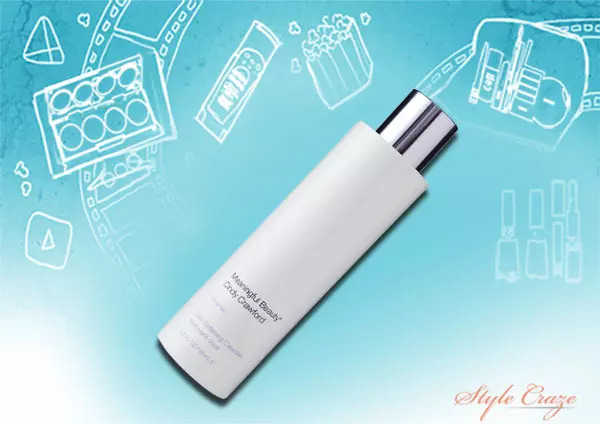 Gentle cleansing is the first step to a beautiful, glowing complexion. It is important that your skin looks and feels healthy. This mild, non-irritating face cleanser is specially designed to provide a healthy skin, nourished with natural oils. Its creamy, non-foaming texture sweeps away makeup and impurities, leaving the skin soft, supple, clean and glowing. It hydrates and relieves dryness while cleansing and conditioning the skin.
2. Cindy Crawford Meaningful Beauty Anti-aging Night Cream:

These intensive hydrating creams are specifically formulated for treating the skin overnight and also to nourish the skin with nutrients to remove fine lines, wrinkles, and sun damage. These products are enriched with concentrated moisturizers and powerful antioxidants. Using these creams help in softening the skin, improving its firmness and diminishing the signs of aging.
3. Cindy Crawford Meaningful Beauty Antioxidant Day Crème Broad Spectrum SPF 20:
This Cindy Crawford skin care product helps protect the skin from harsh environmental factors like UV rays and pollution that can damage, age and dull your complexion. Using this product gives your skin a daily dose of anti-aging ingredients, which helps to clarify, brighten and even the skin tone. This anti-wrinkle crème combines a breakthrough antioxidant complex with a botanical blend, which helps revitalize and hydrate skin. With a SPF of 20, it is also designed to shield the skin from the harmful UVA and UVB rays of the sun. This moisturizer can be used by all skin types.
[ Read: Anti Aging Night Creams ]
4. Cindy Crawford Meaningful Beauty Creme de Serum:

The Crème de la Crème treatment takes a triple approach to combat signs of aging with three powerful anti-aging ingredients: anti-aging peptides, super antioxidant melon complex and Hyaluronic acid. Combining the power of serum with a rich, moisturizing effects of a crème, this super product is designed to help increase hydration and diminish the appearance of fine lines and wrinkles.
5. Cindy Crawford Meaningful Beauty Skin Brightening Décolleté And Neck Treatment Broad Treatment Spectrum SPF 15:
This extra silky formula helps to firm up, smoothen and revitalize the often neglected chest and neck area. This new, advanced formula includes a skin brightening complex, designed to reduce the appearance of age spots, and the broad spectrum SPF 15 is designed to help protect skin from future damage.
6. Cindy Crawford Meaningful Beauty Wrinkles Smoothing Capsules – Advanced Formula:
Each pearl-like, single dose capsule contains the super antioxidants SOD, extracted from a French melon. It also contains a concentrated rejuvenating serum designed to help smooth the appearance of unwanted frown lines, smile lines and crow's feet around the forehead, eyes and mouth. The peptide-blend formula of these capsules helps to provide the skin some plump firmness, which it tends to lose with time. This product is oil, fragrance and paraben free. These capsules are designed to make the skin visibly smooth and plump.
[ Read: Skin Care Tips For Women Over 30 ]
7. Cindy Crawford Meaningful Beauty Skin Brightening:
Treat your skin to a delightfully rich and silky cream that penetrates deep into the décolleté and neck area. Dull, dry and discoloured skin can be pampered and protected using this product. It is designed to firm and tighten the area where the first signs of visible fine lines and wrinkles occur.
8. Cindy Crawford Meaningful Beauty Lifting Eye Crème – Advanced Formula:
This product helps reduce crow's feet and wrinkles. The optical diffusers present in it helps reduce the appearance of dark circles and puffiness too. This eye crème is specifically designed to give eyes a tightened and lifted look.
[ Read: Foods That Nourish Your Skin ]
9. Cindy Crawford Meaningful Beauty Antioxidant Day Creme: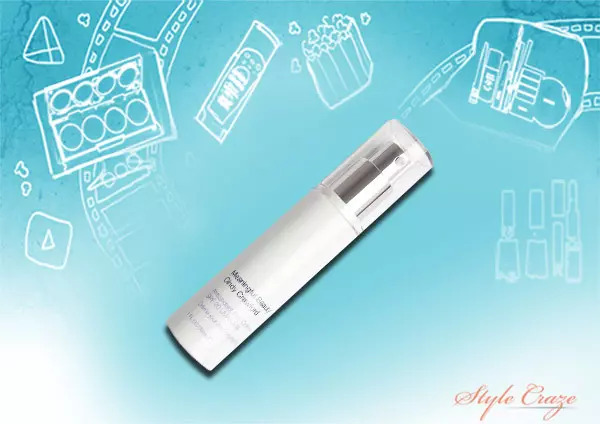 This is an exclusive antioxidant complex and botanical blend with SPF 20, which helps shield against both UVA and UVB damage. The unique micro emulsion helps in balancing the moisture level in your skin. Using this product helps in hydrating and revitalizing your skin.
10. Cindy Crawford Meaningful Beauty Glowing Serum:
This luxurious serum is designed to smoothen and condition, while encouraging cell renewal to help restore the skin's natural vitality and brightness. Use this in the morning before applying moisturizer for an instant pick me up.
These are high-end skin care products for sure, but when it comes to looking beautiful and young, no cost is too high, right? In any case, Meaningful Beauty does promise a 60 day money back guarantee. So if these products fail to live up to their promise, you can always get your money back!

The following two tabs change content below.
Latest posts by Rinku Agarwal (see all)