There's no denying that there is nothing as enviable as flawless, glowing, and dewy looking skin. Don't you agree? Yes, you will. But is it only for those with good genes or good wallets? Is there any secret way to achieve glowing and hydrated skin?
Well, the good news is yes. Yes, there is a way!! Even if you've had skin problems in the past and don't have tons of money to spend on expensive products, glowing skin is still possible for you. Want to know how?
Well, let's start off with what makes the skin look glowing and healthy in the first place, and later we can frame a plan to achieve great results.
So this should begin from inside, with a change in our diet and water intake. Read on to know more.
What To Eat In Order To Have Healthier Skin?
There are many food products which you can include in your diet in order to make your skin supple and glowing. Some of them are mentioned below:
1. Spinach
Spinach is rich in vitamins and minerals. Spinach has antioxidants that fight against all types of skin problems. The phytochemicals and folates present in them hydrate and keep the skin healthy. You can take them steamed or enjoy in a salad topped with olive oil.
 2. Almonds
Almonds nourish the skin. Almonds contain vitamin E, which gives the skin a healthy glow.
3. Avocado
Avocados do a lot of good to your skin. These fall in the class of food known as good fat. They have oils which tend to make your skin more glowing. You can have the avocado raw, in the form of salads, or you can have the juice of an avocado, seasoned according to your taste. Nuts and olive oils also help in adding good fats to your skin and therefore they can be included in your diet. In fact, olive oil is especially good for dry skin.
4. Flax Seeds
These seeds are the richest in omega 3. Flax seeds keep your skin soft and smooth. These make for perfect dry skin food.
5. Salmon
Salmon is another important food for dry skin. It helps the skin to reduce the fine lines which is much more prevalent in dry skin, and it also increases the elasticity of the skin. Also fish like herring, mackerel and sardines are good for skin. They also protect the skin from sun damage. You should take fish in roasted, grilled or baked form but not deeply-fried.
6. Egg
Eggs are rich in protein and also contains biotin and essential vitamin which fight against dry skin. They also hydrate the skin when topically applied. Whip egg whites and apply the mask to the face and neck. Leave until it dries and wash away with lukewarm water.
7. Coconut Oil
Use coconut oil liberally, both as part of your diet, and for external application, if you want clear skin which feels supple and which does not dry out easily even in winter. You can use coconut oil as a medium of cooking. Some people get turned off by the smell that this gives to dishes. So, in that case, you can always apply it externally.
8. Herbal Drink
Caffeine does your skin no good. So say no to caffeine-infused tea or coffee and switch to herbal alternatives. The whole point is to keep your system hydrated so that problems like drying out of the skin don't happen at all. Think of your body as a car. Well, the engine needs a coolant, right? This is what water and other liquids do for your body. However, keep off carb-laden fruit juices and milkshakes and opt for herbal tea, chamomile tea, and jasmine tea. Green tea too is useful as it destroys the antioxidants in your body and leaves your skin looking healthy and absolutely supple.
9. Sauerkraut
Sauerkraut is an important home-made probiotic. So instead of wasting your money and energy on buying expensive probiotic formulae, just munch on some sauerkraut as a side dish to your main course, or as a salad, and see the difference in the dryness quotient of your skin in a few weeks. If you find it bland, add some sugar and fruits to it! Not only will it become tastier but also healthy.
10. Dairy Products
Take calcium-rich and low-fat dairy products that include low-fat curd/yogurt, skimmed milk with oats and cereals This can really work great on the skin by giving it a smooth shine.
11. Whole Grains
Replace flour products with whole grain cereals and bread. You can include wheat containing meals like chapatis, pasta, sandwiches, etc. Try to choose whole-grain foods when you eat out.
Important Things To Keep In Mind For People With Dry Skin
One of the most important things for people with dry skin is to include raw fruits and vegetables to increase the level of vitamins and minerals in their body. They replenish skin nutrients, promote collagen production, and thus keeps the skin supple and firm.
The second most important thing is to drink a lot of water to drain the toxins and keep your skin glowing and young.
Thirdly apply a moisturizer that best suits your skin.
Thus, as you see, dry skin is a very common problem, faced by women especially in winter. But the solution to this problem is equally common. For all you know, the solution could be lying right there in your kitchen all the while you were running after anti-dryness creams and whatnot in cosmetics shops.
Now gather up some of the products mentioned above from your kitchen, use them wisely and judiciously in your diet and dryness of skin will become a thing of the past. Share the recipes so that other women too can overcome this problem and step out of their homes with confidence and style!
The following two tabs change content below.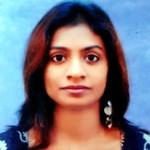 Latest posts by Maanasi Radhakrishnan (see all)