Owned by the German company Henkel, Fa has been a well known personal care brand. Their first product was launched in the year 1954. Since then it has constantly upgraded its offerings and always comes up with new soaps and other personal care products. Fa is marketed extensively in as many as 120 countries. Its wide variety of soaps is something you would love to crave for. So we thought of giving you our list of top 10 Fa soaps. Read on!
The Best Fa Soap products
1. Fa Mystic Moments Shea Butter & Passion Flower Bar Soap:
This bar soap comes with a creamy formula which is brilliant in cleansing and moisturizing your skin. Shea butter helps to keep your skin soft and silky and the passion flower renders an intoxicating fragrance.
2. Fa Hygiene & Care Grapefruit & Milk Protein Bar Soap:
This Fa soap is great for mild cleansing without making your skin dry. It works effectively in getting rid of bacteria for up to four hours and leaves your body feeling fresh with the revitalizing scent of grapefruit.
[ Read: Ayurvedic Soap ]
3. Fa Luxurious Moments Pink Voila Bar Soap:
The product is ideal for sensitive skin which needs intensive care. The sensuous fragrance of pink voila makes it all the more desirable while black amethyst provides the much needed care to your skin. The shimmers in this amazing soap accentuate the selling point of this product.
4. Fa Nutriskin Acai Berry Bar Soap:
This bar soap from Fa is known for its invigorating acai berry fragrance and gentle cleansing properties. It comes with 7 special nutrients. These nutrients leave your hands and body feeling irresistible fresh and smooth. It is dermatologically tested to check its compatibility with different skin types.
5. Fa Yoghurt Aloe Vera Bar Soap:
Yoghurt and aloe vera together makes a great combination in restoring the lost moisture from your skin. It provides the required proteins, making your skin supple and radiant. It gives out a refreshing fragrance as well.
[ Read: Cinthol Soap ]
6. Fa Aqua Vitalizing Bar Soap:
The algae extracts present in this bar soap provides you a refreshing bathing experience along with gentle cleansing of the body. It literally leaves you revitalized and makes you feel cool.
7. Fa Cream & Oil Silk & Magnolia Bar Soap:
What can be more sensuous than the scent of Magnolia! This bar soap can help maintain the balance of moisture in your skin. It cares for your skin with its mild cleansing properties leaving it silky smooth and soft.
8. Fa Natural & Care White Grape & Jojoba Milk Bar Soap:
The unique feature of this bar soap is that it is a cream bar soap which acts even more gently on your skin. It restores the moisture of your skin without taking away its necessary nutrients. The scent of white grape is mesmerizing while jojoba milk makes for a good cleanser and moisturizer.
[ Read: Soaps for Oily Skin ]
9. Fa Hygiene & Freshness Lime & Ginger Bar Soap:
This bar soap from Fa is best suited for fresh-feeling skin. It cleanses your skin without drying out much. It also helps eliminate bacteria and stays effective for as long as four hours. It is also widely popular for its ability to eliminate strong odors like that of onions, garlic and similar other foods and things. It has refreshing lime and ginger scent.
10. Fa Energizing Bar Soap:
As the name smartly suggests, this bar soap is great when used as an energizer. The ginkgo extract provides the much needed moisturizing ingredient while cleansing mildly. It makes for an uplifting and stimulating bathing experience.
So these were some of the well-known Fa soaps. Hope you put this article to use somehow. Do let us know what you think about this article by leaving us a comment. Thank you.

The following two tabs change content below.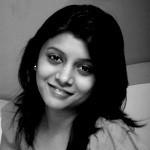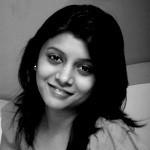 Akruti
Hello, I am akruti, a free lancer who loves to write articles related to lifestyle and health. I believe a healthy outside begins from inside. I am a fun loving person who tries to see the brighter side of life Hope you all love my blogs and articles!!!