Healthy skin has a coating of a thin layer of natural lipids or fatty substances. They lock in moisture, leaving the skin soft, supple and smooth. Dry skin is caused by both external and internal factors. External factors include environmental factors like heat, humidity, sun light, pollution and dust that strip away these fatty oils, making skin dry. Dry skin is often noticeable and embarrassing. It makes one look old and dull.  The unique ingredients in skin creams meant for dry skin help to regain the lost moisture. Listed are some face cream for dry skin that helps to ease this trouble.
Best Face Cream For Dry Skin: The List
1. Shahnaz Husain Shaglow Intensitive Moisturiser for Dry, Dehydrated Skin:
This rich cream has honey, indian madder and sandalwood as ingredients. The presence of these ingredients helps skin retain moisture, glow and youthful radiance. This is a product made of natural ingredients.
Price – Rs 525 for 40g
2. Lotus Herbals Wheatnourish Wheatgerm Oil & Honey Nourishment Creme:
This nourishing cream consists of herbal ingredients such as ashwagandha and tulsi that repair dry skin and assist in anti aging. This cream safeguards skin from all damages, harmful radiations, washes away dead cells, reduces sunburns and helps dry skin retain moisture.
Price – Rs 345 for 50g
[ Read: Lotus Herbals Face Wash ]
3. SebaMed Anti-Dry Day Defence Cream:
This cream is enriched with phytosterols and avocado oil that improves the skin metabolism and reduces inflammation. It also has the additional benefits of vitamin A and E that provide nutrients to dry skin and also helps in retaining moisture.
Price – Rs 825 for 50ml
4. Vichy Aqualia Thermal Light Cream:
This cream from Vichy has thermal spa water which restores moisture of the skin. This cream helps the skin look radiant and supple.
Price – Rs.950/- for 40 ml tube
5. Biotique Bio Wheat Germ Firming Face & Body Cream:
It is made of  wheat germ, sunflower oil, almond oil, vitamins A, B, C, D, E and extracts of carrot and galangal that moisturizes and strengthens skin for a more vital, resilient and younger appearance. All the ingredients are natural and this rich cream is easily available.
Price – Rs.199/- for 55gm
[ Read: Oriflame Face Wash for Oily Skin ]
6. Fab India Silk Protein Nourishing Cream:
This cream is formulated with sunflower oil, olive oil, Vitamin E and Sericin, a silk protein and is ideal for nourishing dry, dull skin. Regular application of this cream leaves the skin soft and smooth.
Price – Rs. 150/- for 50gm
7. The Body Shop Vitamin E Intense Moisture Cream:
This silky moisturiser has been specially formulated for very dry skin.  The presence of Shea Butter in it leaves skin feeling silky smooth and helps to restore skin's natural moisture for as long as 12 hours.
Price – Rs.895/- for 50 ml
8. Nivea Creme Soft Cream:
Nivea Soft provides rich moisture care as it has jojoba oil and Vitamin E. This Creme is also PH neutral and dermatologically approved and is a boon for dry skinned beauties.
Price – Rs.135/- for 100ml
[ Read: Lotus Herbals Face Wash ]
9. Aroma Magic Vit E Nourishing Cream:
Aroma Magic Vitamin E Nourishing Cream is a light nourishing and rejuvenating cream which is made of shea butter and vitamins A, C, E and essential oils which helps to retain moisture and removes dull patches,  age spots and uneven skin tone. These natural ingredients work great on dry skin.
Price – Rs. 250/- for 50 g
10. L'Oreal Paris Hydrafresh Aqua Cream for Normal to Dry Skin:
This cream for dry skinned beauties has the goodness of thermal spa water which helps the skin to lock in moisture. This cream is extremely light and not greasy.
Price – Rs.525/- for 50 ml
Hope you liked the article on the best creams for dry skin on face! Don't forget to share with us your feedback.
The following two tabs change content below.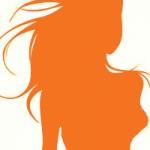 Latest posts by Deepa Venu (see all)