Before you start with the CTM routine, it is important that you wash your face well to clear it off the dirt and impurities that may have accumulated over the day.
Choose your face wash according to your skin type. People with oily skin need to opt for gel based face washes as they help to control the oil balance. People with dry skin need to opt for cream based face washes so that it hydrates and moisturises your skin. People with the normal skin are the luckiest because they get to use either type of the face wash, depending on the change in the seasons.
The Best Face Wash in India
I've listed some of the best face wash for women in India that I would recommend according to the skin type
[ Read: Homemade Face Washes For All Skin Types ]
1. Lots by TNC – Suits most skin types:
Lots is not the name of the face wash, all I have to say is that there are varieties of face washes available from The Nature's Co. Most of them are gel based and are suitable for all skin types. I love the Cherry and the Cucumber face wash which are soothing, hydrating and nourishing.
[ Read: Best Body Lotion For Dry Skin ]
2. Omved Deep facial cleanser – Normal to oily skin:
This one is awesome if you are prone to break outs. What I noticed was a visible difference in my skin texture post the usage. It left my skin feeling soft and moisturised.
3. Omved all skin type ubtan – all skin types: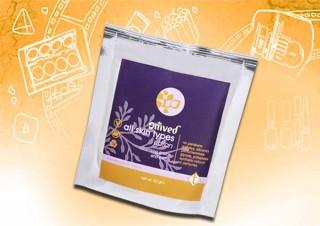 This one is a mix of lentils, sandalwood powder and turmeric. Take the required quantity, mix with aloe vera gel or rose water and apply on face. Massage on the face for about a minute and wash off with cool water.
[ Read: Lip Butters In India ]
4. Tvam Orange and Bergamot face wash  – Suitable for oily skin:
This one has a fantastic fragrance and helps maintain the oil balance. A bit on the expensive side, but you need a really small quantity of the face wash to clean your face, so it lasts long!
5. Honey Exfoliating Gel by Just Herbs – for oily skin:
The goodness of neem and tulsi keep a check on the oil balance and keep your skin squeaky clean. This available face wash in India is good for your skin that is prone to break outs, but the fragrance is a big downside.
[ Read: Beauty Tips For Face Cleansing ]
6. Soundarya Ubtan by FE – all skin types:
I am on the second jar of this wonderful product. While you can use this as a mask, I prefer to use it as a face wash by mixing the desired quantity with milk and massaging on my face for about a minute and washing off with cold water. What I definitely noticed was a reduction of blemishes!
7. Mint cleanser by Aroma magic – all skin types:
This non foaming cleanser is suitable for all skin types, but works really well for those who have oily skin. Inexpensive, provides awesome results and easily available.
8. Face washes by Purnaturals – all skin types:
They have a wide range of face washes for every skin type and every skin concern type. This range is available in two sizes, so you can buy the smaller size first to check if it suits your skin type.
[ Read: Face wash for women ]
9. Puro Face wash – normal to oily skin:
This is another best face wash in India that is very gentle on your skin and it strips your face of all excessive dirt and grime without harming the oil balance of your skin. The goodness of tea tree oil in this one will help control acne.
10. Nyassa Tea Tree Face Wash – normal to oily skin:
This one is again gentle on the skin and it cleans the face effectively. I like this one because it not only controls the oil balance, but also keeps the skin squeaky clean.
So which one of these best face wash In India are you going to pick? Do let us know.
The following two tabs change content below.