Who does not want a smooth, glowing and flawless skin? But only some are blessed with clear skin, due to their genetic advantage. Majority of people suffer from pigmentation, uneven skin tone, pimples, acne and black heads.
There are many products available in the market to cure and zap off the annoying black heads. These cleansers help to remove the impurities from the pores and the surface of the skin, thus reducing the black heads and giving you a healthy glowing skin.
Top 10 Face Washes For Blackheads
1. Body Shop Tea Tree Blackhead Face Wash
This face wash contains organic tea tree oil, which is one of the most popular remedy for blackheads and pimples due to its anti-bacterial properties. It also contains the tamanu oil and lemon tea tree oil, which has anti-bacterial and anti-blemish properties. It gently exfoliates the dead cells and also deep cleanses the pores. The face wash has a foamy consistency and has small exfoliating beads.
[ Read: Homemade Face Washes For All Skin Types ]
2. Ponds Clear Pimple Facial Foam
Ponds have recently launched a couple of new face washes and this is one amongst them. It has an impressive list of ingredients like clay, neem, salicylic acid, potassium hydroxide, basil flower and glycerine. All of them are popular remedies to cure break outs and blackheads. The face wash is designed for pimple prone skin and it reduces the dirt, dead cells and impurities deep within the pores. It also fights off the pimple causing bacteria and clears out the blackheads effectively.
3. Neutrogena Blackhead Eliminating Cleanser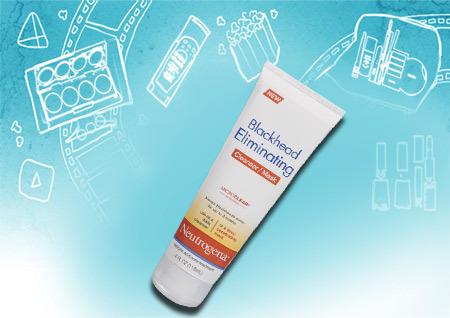 This is one of the unique products which is a cleanser cum face mask. In fact this is the best face mask for blackheads. This  2-in-1 product fights the most stubborn blackheads effectively and keeps them away from re-occurring for at least 3 weeks. The product can be used in two ways- one as a daily face wash to unclog pores and removing blackheads. You can also use it as a face mask to speed up the blackhead fighting mechanism, by penetrating deep into the skin and eliminating the blackheads and preventing the new ones to occur.
4. Clean And Clear Blackhead Clearing Cleanser
Most of the teenagers love this brand because their cleansers and scrubs are most effective against the pimples and blackheads. The product claims that it starts its action on the pimples and blackheads from day one. It effectively removes all the dirt, oil, excess sebum, impurities from the pores which are all the major causes of blackhead formation. It also leaves your face squeaky clean and refreshed.
5. Himalaya Neem Purifying Face Wash
The products which contain herbal ingredients have the least side effects. The Himalayas neem face wash is enriched with neem, which is known for its anti-bacterial properties and turmeric which controls pimples and blackheads. The face wash cleanses the pores, thus eliminating the blackheads and also fights off the pimple causing bacteria. Use it regularly for soft, smooth and clear skin.
6. Garnier Pure Exfoliating Face Wash
Do you have combination skin with a shiny nose, which gets regularly attacked with blackheads? Try the Garnier pure exfoliating face wash, as it is a deep cleansing agent which unclogs pores, the micro particles in it exfoliates the dead cells and has a unique alcohol free formula which keeps the skin hydrated. It is the right face wash for daily use.
[ Read: Best Garnier Face Washes Available In India ]
7. Vivel Active Essentials Purifying Face Wash
The face wash contains green tea as an active ingredient, an antioxidant which fights off the free radicals, purifies the skin and has anti-bacterial properties to fight off the pimple causing bacteria. It is soap free and should be used daily to reduce and eliminate the blackheads completely. However it might leave the skin a little dry.
8. Aroma Magic Neem And Tea Tree Face Wash
If you are looking for a product which is 100% free of parabens, soap and alcohol, then check out the aroma magic neem and tea tree face wash. Due to the contents of neem, rose extracts, tea tree and lavender essential oils, it helps prevent blackheads and soothe skin irritation. The vitamins content in it lightens and removes the scars.
9. Fab India Tea Tree Face Wash
Every girl would have heard about Fab India tea tree face wash for sure. This is one of the most popular face wash suitable for oily, pimple and blackhead prone skin. It claims to clear the most stubborn blackheads and controls pimples and acne effectively while moisturizing the skin by keeping it soft and smooth with every wash. It also firms, lightens and nourishes the skin, making it one of the best face wash for oily skin.
10. VLCC Watermelon And Bergamot Face Wash
This face wash contains natural ingredients like watermelon seeds, bergamot oil, aloe vera extracts and lemon peel powder. It is suitable for all skin types for daily use. The soap free face wash gently exfoliates and purifies the skin, leaving it clean and glowing. The watermelon seed granules remove the dead skin cells, cleanse the face and eliminate the blackheads.
Here ends our list of the best face washes for blackheads. So, which one are you trying for a clean and glowing skin? Please mention your choice in the comment section below.
Recommended Articles

The following two tabs change content below.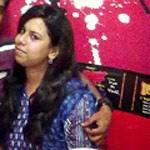 Latest posts by Ankita Biswas (see all)