Best Fairness Face Washes – Our Top 10
We always crave for a fair and glowing skin. Apart from a healthy diet and fresh face packs, it's important to clean the face regularly to remove the dirt and impurities to attain healthy and glowing skin. Check out these top 10 best fairness face wash.
The Best Face Wash For Fairness
1. Garnier light fairness face wash:
One of the most popular Indian brands, the Garnier light fairness face wash claims to transform the dull skin into bright and luminous. It is an effective daily face wash which contains pure lemon essence. It is known to accelerate dark cells exfoliation and helps to provide a clear, radiant and even skin tone. The instant whitening agent reduces the visibility of the brown spots. It also removes the excess oil and dirt from the skin effectively. This face wash is suitable for all skin types.
2. Clean and clear fairness face wash:
The entire range of Clean and Clear is quite appealing, especially for the teenagers. It has a special breakthrough formula which gives you an instant brightness and leaves your skin squeaky clean. It contains cherry extracts which enhances the skin tone and PureRiceTM oil which helps in controlling excess oil and sebum on the face and provides an instant pinkish skin tone. This face wash is suitable for oily/combination skin.
[ Read: Homemade Face Washes For All Skin Types ]
3. Himalaya herbals fairness face wash:
Himalaya products are widely famous because they contain natural ingredients like neem and saffron. This is one of the rare face washes which are soap free, as it contains saffron and cucumber. It is a clarifying face wash which brightens and lightens the skin, thus giving a radiant glow to the face. The cucumber extracts soothes and refreshes the skin, thus it is ideal for daily use for all skin types.
4. Lakme clean up fairness face wash:
This is the brand new entry to the existing Lakme fruit face wash range. It is the part of the 3 step Lakme fresh fairness clean up. It claims to wash away the visible dirt and oil accumulated over the entire day. It leaves the skin clean, oil free and provides a radiant glow. The face wash has a pretty pink packaging and a gel type consistency. It contains vita beads, which are microcrystalline, wax white beads which further helps to removing dead cells.
5. Nivea sparkling glow fairness face wash:
This range of Nivea face wash also has an oil-controlling variant, suitable for oily/combination skin. It thoroughly cleanses and purifies the skin, while making the skin fair and also lightens the dark spots. It is rich in soya and liquorice extracts which is known for skin lightening properties. The face wash comes in a white opaque tube which is travel-friendly and has a creamy texture. It is suitable for all skin types.
6. Everyuth fairness face wash:
The Everyuth fairness face has the advanced breakthrough technology and contains active mili capsules, which effectively cleanses and hydrates the skin. These capsules absorb deeply into the skin and remove the dirt and impurities, providing he skin a lustrous glow instantly. It contains the kojic acid and saffron extracts, which is an effective agent for skin coloring and bleaching.
[ Read: Best Face Wash for Blackheads ]
7. Kaya skin clinic fairness face wash:
Kaya skin clinic is popular for their skin care treatments and spas. They have launched their new product, the fairness face wash which contains the combination of vitamin B3 and E. It brightens the skin by gently removing the dirt, oil and impurities. The face wash also contains the milk AHA moisturizer which rejuvenates and smoothes the texture of the skin. It is a deep pore cleanser which contains exfoliating beads, thus helping the removal of dead cells.
8. Jovees clarifying fairness face wash:
With an extensive list of products of herbal ingredients like grape seed extract, aloe vera, olive, orange peel extract etc, this face wash will surely provide you the desired glowing fairness. It also contains vitamin E, which deep cleanses the skin and also moisturizes and hydrates the skin. The face wash is green in colour with white beads for exfoliation.
9. VLCC mandarin and tomato fairness face wash:
You might have used tomatoes to get rid of the stubborn tan and get a clear and fair skin. This is a soap free face wash which helps in reducing blemishes, pigmentation and nourishes the skin, while the tomato which is full of vitamin C, lightens the skin tone. The face wash is baby pink in colour and has a faint tomato smell in it.
10. Avon fairness face wash:
This face wash claims to effectively remove the dirt, oil, excess sebum and impurities gathered over the day. The major advantage of this face wash is that it does not dry the skin and leaves it soft, smooth and refreshed. It has a fruity fragrance, but contains parabens. It is suitable for all skin types and is available only with the Avon representatives.
No more wondering over which face wash is best for fairness! Please leave us a comment.

The following two tabs change content below.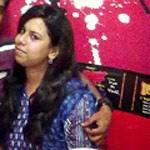 Latest posts by Ankita Biswas (see all)