FINESSE is a well-known brand which is famous for its unique formula of self-adjusting. The shampoos of this brand are unique because there is something for every hair type. It comes with a unique concept wherein the products help you condition, cleanse and style your hair just the way you would want to. It is often referred to as the hair care destination. Here are the top 10 FINESSE shampoos from the brand's kitty.
1. FINESSE Texture Enhancing Shampoo:
This product is perfect for adding shine while making your hair soft and silky. It cleanses your hair without either building up much or weighing your hair down. It also makes your hair super-manageable and gives a beautiful texture. The finesse enhancing shampoo is well accepted and demanded for also now.
2. FINESSE Moisturizing Shampoo:
This shampoo from FINESSE is best suited for people with dry and coarse hair. It helps repair damage by restoring moisture and protects against the future damage as well. It is largely famous for its moisturizing capabilities, making it easier for you to manage your hair.
[Read:Anti Dandruff Shampoos]
3. FINESSE Color Revitalizing Shampoo:
This shampoo is especially for people with color-treated hair. It provides great protection against UV rays, hence protecting your hair color. This shampoo is oil-free and helps revitalize your colored hair or highlighted hair.
4. FINESSE Volumizing Shampoo:
As the name clearly suggests, this shampoo is for adding volume to your hair. It helps infuse thickness by giving body to your hair. It also adds a healthy bounce to your hair, making it look fuller.
[Read:5 Natural Shampoos]
5. FINESSE Clean + Simple Hypoallergenic Shampoo:
This shampoo from FINESSE is for people with sensitive scalp and skin. If you find it difficult to use shampoos with harsh chemicals and ingredients because it causes irritation and allergy, then this shampoo is just perfect for you. It is gentle on your scalp and is free from allergens that might cause irritation. It leaves your hair feeling soft and beautiful.
6. FINESSE 2 In 1 Moisturizing Shampoo and Conditioner:
This moisturizing shampoo cum conditioner comes with soy protein. It is an excellent way of getting softer and shiny hair. It comes highly enriched with silk protein. This is a shampoo cum conditioner, so there is no need of using a separate conditioner again. In a way it saves your time and money too.
[Read:Best Biotique Shampoos]
7. FINESSE Shampoo with a Touch of Yardley Lavender:
This shampoo infuses the goodness of the well-known FINESSE shampoo along with a touch of Yardley's classic and beautiful scent of lavender. This is great for almost all hair types. It is a rich lather shampoo and the conditioner is equally good. What more? It comes with a refreshing and intoxicating scent of lavender which leaves your hair smelling great all day long.
8. FINESSE All Day Fresh Shampoo for All Hair Types:
This shampoo is ideal for people who need to wash their hair every day. It comes with an advanced formula that helps you get rid of the grease and smoke from your hair. Along with the aforementioned benefits, you also get freshness that nothing else can beat. This shampoo is good for all types of hair. It blocks odor all through the day while giving away continuous fragrance all day long.
[Read:Best Hair Care Ideas]
9. FINESSE Revitality Hydrate & Recover Shampoo:
If you are constantly worried about your dull hair, well your worry ends right here. FINESSE's Revitality Hydrate & Recover Shampoo is meant to rehydrate your dull hair; giving it a life and makes it appear even softer. It sort of rejuvenates your hair from within and you can see the difference right after the first use. It repairs hair strands and protects hair follicle by nourishing your scalp.
10. FINESSE Revitality Volume and Correct Shampoo:
This shampoo is specially formulated to restore the lost nutrients of the hair. It helps add volume by nourishing your scalp, giving it a great elasticity and life. It also helps restore the strength in your hair.
So these are some of the best FINESSEs shampoos. Hope you found this article informative.

The following two tabs change content below.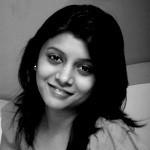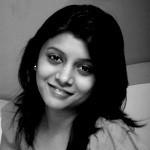 Akruti
Hello, I am akruti, a free lancer who loves to write articles related to lifestyle and health. I believe a healthy outside begins from inside. I am a fun loving person who tries to see the brighter side of life Hope you all love my blogs and articles!!!