Do you feel your hair lacks that bounce or shine? What if you too had the kind of hair like all those glamorous film actresses? How incredible that would be, right? But all we are surrounded with most of the times are artificial and chemical-based products that only worsen our hair condition.
How about some top hair creams that come from the goodness of plant constituents? How would you like that! These products come right from the best brands and are very much effective in giving you the kind of hair you had always wanted!
Want to check out what they are? Then this post is the one you got to read!
1. Jane Carter Hair Nourishing Cream:
This is an all-natural hair cream made from shea, kokum and mango butter and is loaded with organic oils and vitamins. It moisturizes the hair and leaves it shiny and full of energy and bounce. The cream is good for curly as well as crinkled hair types. A small amount has to be massaged onto damp hair before styling.
2. Phyto 9 Nourishing Day Cream With 9 Plants:
Phyto 9 is a hair cream for leave-in treatments. It works on dry and dehydrated hair, converting it into soft silky tresses. It also prevents split ends and reduces static. The cream is an infusion of eight plant derivatives and macadamia oil.
[ Read: Hair Creams For Dry Hair ]
3. Macadamia Natural Oil Nourishing Leave-In Cream:
Macadamia Natural Oil Nourishing Leave-In Cream is a conditioner rich in natural oils that help manage unruly curly hair while also protecting it against UV radiation. The cream also aids in adding softness and shine to your hair. A small amount should be applied to the palm of your hands and then the palms should be rubbed evenly on wet or damp hair.
4. Kusco-Murphy's Lavender Hair Cream:
This cream contains extracts of lavender that are soothing for both the scalp and hair. It lasts longer than other products and requires several washes to get removed because of its waxy nature. A small amount works well for hair ends and a larger amount can give a smooth and wet look to your entire mane.
5. Crack Leave-In Hair Treatment:
This is a leave-in treatment for your locks that contains a mixture of Acai Extract with Silk Protein, which is great for the hair. It moisturizes thereby protecting the hair from dryness, and works on the entire shaft – from the cuticle to the ends of the hair strand.
[ Read: Most Effective Anti Hair Loss Creams ]
6. Moroccan Oil Hydrating Styling Cream:
This wonderful nourishing hair cream is made from Moroccan oil and offers a soft hold for your tresses assisting in easy styling. It has extracts of Argan oil that protect the hair. It is easy and can be applied to wet or damp hair, and works well on dry hair as well.
7. Advanced Hair Gear Hg 6 Styling Cream:
Advanced Hair Gear Hg 6 Styling Cream is a very good leave-in moisturizing hair conditioning treatment that gives a new lease of life to hair that is damaged by relentless chemical usage (such as for coloring). It also comes as a rescue for dry and thin hair. Anise, that is present in the formulation, adds elasticity and bounce; chamomile aids in control and accentuates highlights.
8. Ouidad Moisture Lock Define & Shine Curl Styling Gel-Cream:
This gel based nourishing cream for hair is non-sticky and keeps the hair hydrated, soft, and glossy all day. It is an all-plant formulation enriched by the addition of vitamins and even promotes hair shaft growth. Its special ingredients provide a lot of moisture to curly hair and with this gel the hair is well defined for long hours.
[ Read: Best Hair Moisturizers ]
9. Foxy Curls Contour Cream:
From the popular brand Tigi, Foxy Curls contour cream is a product that is effective against frizzy hair and nourishes, helps style and adds shine to wavy or curly hair. Special Tigi styling polymers help shape and hold curls while providing resistance to humidity.
10. Living Proof Full Thickening Cream:
Dull, listless hair that falls flat without any bounce or energy can be revitalized with this thickening cream. It creates fullness and makes hair look natural, bouncy and beautiful. It has a lightweight formula and works by creating thickening points on each hair shaft.
Conclusion:
If you have dry, listless, curly and bristly unruly hair, then the use of a daily hair cream is advisable. Choose one for your hair type and try to make a selection from natural plant based product formulations.
Which of the above-mentioned hair nourishing creams are you going to use? Why? Share with us in the comments section!
Recommended Articles:

The following two tabs change content below.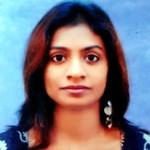 Latest posts by Maanasi Radhakrishnan (see all)