Silky and straight is how you want your hair to be. But that never seems to happen. Ever wondered why it seems practically impossible to recreate the smooth and shiny locks you get at your salon? The answer lies in the tools. You can save your hair from a lot of damage and seriously cut down on styling time just by investing in one single tool – a good brush.
There is a wide variety of brushes available in the market. Ideally, a brush meant for straightening should tone down the fizz and help you style your hair using a lot less heat. To help you in finding the perfect tool for straighter hair, we have compiled a list of the brushes that are great for straightening.
Straightening Brushes We Love!
Paddle Brushes
Round Brushes
Other Brushes
Caution: Too much heat may damage your hair and your brush. Make sure you use heat protectant before styling your hair and use the lower heat setting on your flat iron or blow dryer.
Paddle Brushes
Paddle brushes can be used along with a straightening iron or a blow dryer. They are ideal for those times you want pin straight hair.
How To Use
After you shampoo and condition, towel dry your hair. Semi-damp hair is necessary for straightening your hair using a blow-dryer.
Comb out any tangles and apply heat protectant to your hair.
Section off your hair. You'll need to take up an inch-wide section at a time when you straighten. Make sure that you keep the rest of your hair out of the way.
Place the paddle brush beneath the section, and stretch as tightly as possible. Keep the blow-dryer at a distance of about 15 cm. As you begin drying your hair, move the paddle brush and the blow-dryer along the section simultaneously. Repeat, if necessary.
Straighten the other sections and set with a hairspray.
Take a look at some of the best paddle brushes for straightening hair:
1. Dafni Hair Straightening Brush
The Dafni Hair Straightening Brush is a shaped like a paddle brush but doubles as a hair straightener. It does not need clips like the usual hair straighteners and flat irons. To use it, all you need to do is plug it in and run it through your untangled hair like you would with a regular brush.
It has ceramic bristles that heat up to the ideal temperature for straightening, which is 185 degrees Celsius. Within seconds of being plugged it, it heats up and is ready to be used. It makes the hair smooth and shiny and does not take as much time as the traditional straightener does.
How To Use
Untangle your hair with a regular brush or comb.
Turn on the Dafni Hair Straightening Brush and let it heat for 15 seconds until the light turns green.
Brush your hair, one section at a time at a slower pace than you would with a regular brush.
Go around your hair in sections with the brush for straight and frizz-free hair.
Price: Rs. 15000 (For sale in India only)
Buy it here: www.stylecraze.com/dafni/
2. Conair John Frieda Paddle Brush
John Frieda's paddle brush claims to reduce fizz and add shine because of a secret ingredient – silicone. The brush is tourmaline-ionic infused, which releases negative ions that help tighten your cuticle layer and lock the natural oils in. It works well for hair that is prone to tangles and breakage. When used for straightening, the result is a smooth and flat finish.
Price: $6.99
Buy it here: Amazon
3. Paul Mitchell #427 Black Large Paddle Brush
Paul Mitchell paddle brush boasts of quality. The nylon pins, which are ball-ended, massage the scalp through the hair. This works best for hair that has loose to medium curls.
Price: $16.38
Buy it here: Amazon
4. Kent KS05 Grooming & Straightening Brush
The KS05, a full-sized paddle brush, is an offering by Kent. The carbon body and the nylon bristles help in smoothening your hair as you straighten it.
Price: $23.28 (Rs. 1,507)
Buy it here: Flipkart
Round Brushes
Round brushes are great for straightening hair, especially when you are going for a slight flip at the ends. They have been used for that particular purpose since forever. But the new generation round brushes are power packed tools. They tend to come with ceramic/metallic barrels and unique bristles, which save your hair from damage by using less heat.
How To Use
Using a wide-tooth comb, detangle your hair before you begin.
Take a small section of hair, no more than an inch wide, and run the round brush through it. Smoother and frizz-free hair requires less heat.
Place the brush a few centimeters from your roots, and aim the blow-dryer at the brush.
Brush your hair, while stretching it simultaneously as you blow dry. Repeat with the rest of the sections.
Set with a hairspray to make your straight hair stay that way until your next wash.
Here are a few of the best round brushes for straightening hair:
5. Brushlab Fresh Ceramic Thermal Nylon Bristle Jumbo Hair Brush
This large barrel brush by Brushlab is a great tool for those looking for ease of use without compromising on style. The bristles are made up of nylon that makes them highly resistant to heat, so you can use your blow dryer at the highest heat setting without worrying about damaging the brush. The ceramic coated barrel helps balance the heat distribution, which prevents your hair from drying out or getting damaged.
Price: $39.59
Buy it here: Amazon
6. Olivia Garden Nano Thermic Ceramic Ion Brush, 2 3/4 Inch
The Olivia Garden Nano Thermic Ceramic Ion Brush, even with a metal barrel, is extremely lightweight and really easy to handle. The barrel heats up fast and retains heat longer, so straightening your hair becomes easier. The vents are extra-large, and therefore allow more air from your dryer to flow through. The wavy bristles are heat-resistant and soft on your hair and scalp. This brush reduces frizz and fly-aways and leaves you with silky-smooth, straight hair.
Price: $26.50
Buy it here: Amazon
7. Nexxus Volume Effexx Jumbo Round Brush
The Volume Effexx Jumbo Round Brush by Nexxus makes use of all the newest innovations in the hair styling world. Tourmaline, ceramic, negative ions, and nano silver – all incorporated into a single brush, make straightening a fuss-free and damage-free experience!
Price: $15.42
Buy it here: Amazon
8. Bio Ionic BioIonic Blue Wave Nano Ionic Brush – Extra Large
This may not be the largest brush the world has to offer but it is perfect for straightening short hair. The barrel, as it is with most of these brushes, is made up of metal. This brush boasts of several unique features. The barrel is squarish-round, which speeds up drying and styling time. The bristles are wave-shaped and infused with Natural Ion Complex — this conditions the hair as you brush and covers a larger surface area than other brushes. The brush is lightweight and has a great grip, so straightening becomes as easy as pie.
Price: $21.00
Buy it here: Amazon
9. Cricket: Technique #450 Thermal Brush 3 1/4 Inch
This brush has garnered a lot of positive reviews and is one of the more popular brushes bought. The huge barrel (3 ¼ inches), makes it extremely versatile for styling. The barrel is made up of metal and has a coating of ceramic. This makes the brush extremely heat-resistant. The bristles are gentle on hair, and do a great job at eliminating flyaways and fizz. The uniform heat distribution by the barrel makes straightening easy and fast.
Price: $14.99
Buy it here: Amazon
10. Roots Professional Brush With Ceramic – PEC58
This ceramic barreled brush by Roots is one of the cheapest brushes available in the market. It is waterproof and extremely durable. The ceramic barrel heats up rapidly to give you fast results and protects your hair from damage.
Price: $6.87 (Rs. 445)
Buy it here: Flipkart
11. Corioliss Large Thermochromic Ceramic Barrel Brush
The Corioliss Thermochromic Brush has a unique way of preventing heat damage. The barrel, when it reaches a working temperature, becomes white. It also releases negative ions when heated. The bristles, which are individually sealed, prevent the breakage of hair while styling. The brush also has a detachable pin that can be used to section your hair. Ergonomic and inexpensive, this is a great brush to be used for straightening.
Price: $20.84 (Rs. 1,349)
Buy it here: Flipkart
12. Remington Silk Round Brush
The Remington Silk Round Brush has been designed to give you salon-straight hair right at your home. The bristles are a combination of boar and nylon, which help in reducing frizz and smoothen out your hair. It also comes with a sectioning pin to hold your hair in place as you straighten it.
Price: $18.32 (Rs. 1,186)
Buy it here: Flipkart
13. Jaguar T370 Ionic Extra Large Brush
This Jaguar brush boasts of a wide barrel aluminum cylinder and specially arranged bristles, which help untangle your hair as you straighten it.
Price: $18.75 (Rs. 1,175)
Buy it here: Flipkart
Other Brushes
The brushes available for straightening aren't just limited to the paddle or round variety. There are several other tools out there to help you get the locks of your dreams without causing extensive damage.
14. Revlon Perfect Style Vent Brush
The Revlon Perfect Style Vent Brush is a great brush to straighten your hair with a blow-dryer. The vents allow the heat from the dryer to hit your hair directly, and the ceramic tunnel helps distribute heat evenly. The rubberized handle offers a good grip, so there is no slippage as you straighten your hair.
How To Use
Start by applying heat protectant to damp hair.
Section off your hair. Place the brush under it.
Blow dry your hair, pulling it over the brush.
Caution: Since the tunnel of the brush is ceramic and heats up quickly, make sure that it does not come in contact with your skin.
Repeat, if required.
After straightening all the sections, set with a hairspray.
Price: $18.49
Buy it here: Amazon
15. Denman Thermoceramic Straightening Brush With Boar Bristle, Model D7, Ceramic Plates
For those used to flat irons, this is a great alternative as it keeps heat damage in check. The brush has ceramic plates and boar bristles, thus making straightening easy and convenient.
How To Use
Start with damp, tangle-free hair. If your hair is on the drier side, make sure that you apply a conditioning serum before using the heat protectant.
Place an inch-wide section of hair between the brush and clamp it shut. Position the blow-dryer above the brush.
Move the brush and the dryer along the section simultaneously. The ceramic plates retain heat and mimic the effects of a flat iron.
Straighten the rest of your hair, and run a brush through it.
Set with a hairspray.
Price: $18.38
Buy it here: Amazon
16. Global Keratin Vent Hair Brush
The Global Keratin Vent Hair Brush was developed as a part of the Global Keratin Straightening system. The barrel has a curved shape, with vents to allow more air to flow through. Since the heat from the blow dryer hits the hair shaft directly, there is a significant cut down on straightening time. The brush is gentle on hair and has a solid grip, making it great for straightening hair.
How To Use
Start with damp hair, with all the tangles brushed out.
Place the brush underneath a section of about two inches of hair, with the blow-dryer positioned above. Since the vents allow more heat to flow through, use a lower heat setting on your blow-dryer.
Work the brush through your hair, stretching it as you blow-dry.
Price: $19.95
Buy it here: Amazon
For the hair styling enthusiast, brushes are the most important tools of the trade. If straight hair is the look you love to sport, give one of these brushes a try!
Recommended Articles:

The following two tabs change content below.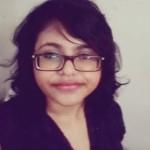 Latest posts by Bhavna Panda (see all)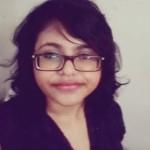 RELATED ARTICLES
Top 10 Detangling Hair Brushes in India

No more to struggle for detangling your mane! There are different detangling hair brushes available in the market now. Here are the top 10 you can find in India.

How To Use Hair Straightening Cream?

Hair Straightening creams helps to achieve temporary straight & smooth hair. Here is how to use hair straightening cream if you want an ultra straight & silky hair