Best Hair Thickening Shampoos Available In India
There are so many shampoos out there claiming to be the best in improving the volume of your hair. This indeed toughens the task of picking the right one. Put your worries at rest. We are here to help you. Here is our pick of the top 10 hair thickening shampoos that have been picked up based on market survey and lab test results.
1. Pantene Pro-V (Full and Thick collection):
The Full and Thick collection from Pantene Pro-V is a top performer when it comes to increasing the volume and thickness of your hair. Along with adding more breadth, it also renders a softer and smoother finish to your hair after every wash. This product has a nice aroma that lingers on for a long time. When compared to other products in this range, Pantene Pro-V is hands down the best beauty concoction you can trust your hair with!
2. Nexxus Diametress Luscious Shampoo:
This shampoo also contains conditioners that further enhance the volume-increasing effect of the shampoo. This shampoo works by increasing the diameter of each of your hair strands. It also makes the tresses thicker, manageable and softer. Due to too much volume, your fuller hairstyle might look somewhat frizzy but if you do want to increase your hair's thickness, then this is worth trying.
3. Bumble and Bumble Thickening Shampoo:
Apart from thickening the hair, this shampoo leaves your hair more manageable. It banishes the limp locks that have been worrying you and makes the hair smooth and soft. If you have limp hair or rather fine strands of hair, this shampoo can be promising. While moisturizing each strand and sealing split ends, the shampoo also adds considerable volume to your hair in just a single wash. Try it to believe it!
4. Bodyshop Rainforest Volume Shampoo from Body Shop:
Those of you who have tried volumizing shampoos will know that many of the products in the market tend to add bulk to your hair in the most unnatural way. The Rainforest Shampoo on the other hand will not weigh down your hair, but gently boost even the finest of hair to look full and shiny! This eco-conscious formula contains no silicones, parabens or sulphates and is gentle on the hair!
5. Organic Surge Volume Boost Shampoo:
With the world going organic, it is time you take the plunge too. This shampoo is prepared from organic and natural elements such as body-boosting Echinacea plant extracts and Comfrey. It thickens your hair strands, adding more volume to them without weighing them down. Within a few washes, your hair will feel soft to touch, lustrous and healthy!
6. Organic Hair Care-Ginger and Green Apple Shampoo:
This shampoo from Desert makes the hair healthy and extremely soft. Apart from increasing the diameter of the hair strands, it makes your hair more lustrous. Enriched with the goodness of many natural ingredients like ginger extract, jojoba oil, coconut oil, sugar and all that's nice, this shampoo will gently cleanse, pamper and add volume to your locks!
7. Kiehl's Ultimate Thickening Shampoo from Kiehl:
Kiehl is in the market since 1851, helping women across the globe look more beautiful! Now also available in India, they have a range of skin and hair care cosmetics that are to die for! This shampoo improves the overall look of your hair, rendering it a completely styled look. It also softens the hair and improves its thickness. It comes with a lingering minty fresh aroma that lasts for a long time and leaves behind an 'all so feminine' fragrance!
8. Big Sexy Hair Shampoo:
The USP of this shampoo is that it provides rich, sudsy lather and softens the hair strands. This makes the hair look thicker and more gorgeous. You can get salon-perfect hair within a few minutes, by using this rich and luxuriant shampoo. Not only does it add volume to the hair instantly, it also protects hair color!
9. Joico Body Luxe Thickening Shampoo from Joico:
Apart from softening the hair and making each strand both healthy and thick, this shampoo also gives a bouncier and fuller look to the hair. Enriched with oat protein complex, this shampoo makes your hair look fuller and thicker, and most importantly more responsive to styling. It also gently cleanses the hair. The volume-enhancing properties make this shampoo infused with phytokeratin proteins ideal for those who love free flowing, tangle-free and dense hair!
10. Marc Anthony Hair Thickening Shampoo:
If you long for thick hair that you can simply let down or tie up in a pony, it is time for you to change your shampoo. The Marc Anthony Hair Thickening Shampoo will transform thin and limp hair to voluminous locks that breathe life and vitality. Along with rendering awesomely thick hair, this shampoo gives you a salon-style finished look. While this shampoo can help you with untangling your tresses, the thickness it adds to your hair strands makes it worth every penny spent!
So what is your pick? Do leave us a comment below

The following two tabs change content below.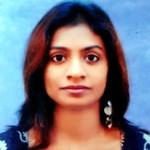 Latest posts by Maanasi Radhakrishnan (see all)