Maintaining your hair is not an easy job! Those gorgeous tresses require constant care – washing, conditioning and more for them to remain gorgeous. While most shampoos are laden with chemicals, very few brands out there make shampoos that are mild on the hair. Himalaya is one such brand.
The Top 10 Himalaya Shampoos:
Here we are listing the top ten Himalaya shampoos.
1. Himalaya Herbals Anti Dandruff Shampoo – Volume and Bounce:
With the monsoons round the corner, dandruff is definitely going to be a headache for many. Himalaya Herbals anti dandruff shampoo is specially formulated to control dandruff and prevent the occurrence of it. This particular shampoo takes care of the volume and bounce of the hair
[ Read: Sulphate Free Shampoo In India ]
2. Himalaya Herbals Extra Moisturizing Protein Shampoo – Normal to Dry Hair:
Handling dry hair is a constant problem for many. The hair that loses moisture behaves erratically and is more prone to split ends and breakage. Providing moisture to hair is the way to keep it healthy and Himalaya Herbals Extra Moisturizing Protein Shampoo Normal to Dry Hair provides necessary moisture to your hair. This Himalaya shampoo for dry hair claims that it also provides the extra and much needed hydration that the hair requires.
[ Read: Best Himalaya Products ]
3. Himalaya Herbals Anti Hair Fall Shampoo:
Hair fall is another bane for most women and Himalaya has formulated a shampoo that claims to reduce hair fall. The Himalaya Herbals anti hair fall shampoo is created keeping in mind the ingredients required to reduce and prevent hair fall. This shampoo suits all type of hairs.
4. Himalaya Herbals Anti Dandruff Shampoo – Soothing and Moisturizing:
While the Volume and Bounce shampoo gives much needed boost to your hair and reduces dandruff, Himalaya Herbals Anti Dandruff Shampoo – Soothing and Moisturizing works in a mild manner preventing the occurrence of dandruff. Dandruff comes with an itchy scalp and this shampoo helps handle the mess while working on dandruff.
[ Read: Soaps For Dry Skin ]
5. Himalaya Herbals Protein Shampoo – Softness and Shine:
This shampoo from Himalaya doesn't have any harsh chemicals in it. It can be safely used every day and it claims to make your hair soft and shine. Hair itself is made up of protein – keratin. So, the extra protein in this shampoo makes hair better.
6. Himalaya Herbals Protein Shampoo – Gentle Daily Care:
Working out everyday results in a sweaty mess, or spending hours in the Sun and dust can cause hair damage. Daily cleansing can be over drying as the chemicals strip the natural moisture of the hair. Himalaya Herbals Protein Shampoo – Gentle Daily Care is formulated for daily hair wash and claims to be gentle on the hair – taking away the dirt and keeping the moisture safe and locked.
[ Read: Best Acne Soaps ]
These shampoos from Himalaya cover all hair problems and give instant results with regular usage. Using them with their respective conditioners gives you desired results. The conditioners give the extra oomph to your hair and maintain a healthy bounce.
Which is your favourite Himalaya shampoo? Shoot a comment and let us know what you think. Stay gorgeous.
The following two tabs change content below.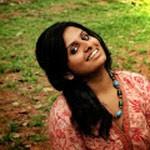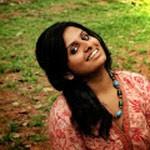 RELATED ARTICLES
Best Loreal Professional Shampoos - Our Top 10

L'Oreal Professional Hair care range includes Serie Expert, Serie nature, Homme and Liss Ultime shampoos. loreal professional shampoo treats the hair molecular structure from the core to the surface and delivers high perforce to maintain and preserve your hair beauty.