Best INOA Hair Color Products Available In India
Inoa hair color by L'Oreal Professional stands for "Innovative No-Ammonia". This hair color has a wide range of color palettes to choose from. Their hair colors are pure, intense and vibrant. Inoa provides reinforced coverage up to 100% for white hair.
INOA Hair Color Products
Here are the top 8 Inoa hair color products:
1. Inoa 20-Volume Rich Developer:

This is designed to give excellent results when used in conjunction with Inoa Supreme hair color. This may be used when one requires changing of hair color or for covering grey hair. This product is meant to be used only by professionals and shows results with 2 levels of lift. The approximate time required for this procedure is 35 minutes.
2. Inoa Supreme:
Inoa Suprême ODS² (Oil Delivery System) is a new innovation from Inoa. This is simple to use. This hair color does not include ammonia and yet produces the results of a permanent hair dye. Their range has vibrant and soft colors that give 100% grey hair coverage. This contains innovative oil and color molecules, which penetrate deep inside the hair. This has no unpleasant odors, is safe for the scalp and conditions the hair after treatment. Inoa Suprême has 20 shades to choose from. It comes in single tubes with the color and developer. It takes 30–35 minutes to finish the procedure. This also helps to boost the hair volume and makes your mane appear thicker.
3. Inoa Natural Basic Color:
Inoa Natural Basic Color gives 100% white hair coverage with 6 weeks of intense hydration and nutrition. This doesn't contain ammonia; hence no odors as well. This is very safe and feels comfortable on the scalp.  This provides the user with 50% more shine compared to any other hair color. They have 16 shades in this range that include both normal, deep cover, black, lightest blonde. They come in 60-gram tubes that make for easy application, but should be used only by professionals. These INOA hair colour shades do not contain ammonia nor do they smell bad during application. This also conditions your clients' hair after the treatment is done.
[ Read: Hair ]
4. L'Oreal Professionnel Inoa ODS2 Oxydant Riche:
This is cream peroxide formulated to work only with Inoa ODS² hair color. This contains conditioners including L'Oréal's Ionène G. It is available in 2 strengths: 20 vol (6%) or 30 vol (9%). This has a bottled packaging of 1 liter, which allows 16 applications.
5. L'Oreal Inoa Supreme Anti-age coloration:
This is the first ever anti-ageing permanent hair color that doesn't contain ammonia. This covers 70% – 100% of white hairs. This is designed with ODS technology that transforms the coloring experience. It contains densilum that is known to provide a thickening effect and give a fuller look to the hair. This color provides a natural and softer effect.
[ Read: Wella Hair Colours ]
6. Inoa Rich Developer 10-Volume:
This is designed to work with Inoa ODS2 permanent hair color. This can darken a naturally light base color and can be used for mid-lengths and ends. This is also used for pre-coloring. It takes 35 minutes of development time.
7. Inoa Rich Developer 30-Volume:
This is specially formulated to work with Inoa ODS² permanent hair color. This can lighten the hair up to 3 levels. This requires 35 minutes of development time.
[ Read: Garnier Hair Colouring Products ]
8. L'Oreal Professional Inoa Rich Developer:
This works only with Inoa ODS2 permanent hair color. This gives 100% grey hair coverage and lightens the hair up to 2 levels. This product is made in Canada. The ingredients list of this hair color includes water, paraffinum liquidum (mineral oil), cetearyl alcohol, hydrogen peroxide, steareth 20, peg 4 rapeseedamide, glycerin, polyquaternium 6, hexadimethrine chloride, tocopherol, pentasodium pentetate, sodium stannate, tetrasodium pyrophosphate, phosphoric acid, d42424/2.
[ Read: Kerastase Shampoos ]
Hope you found this article quite interesting. Now choose among these INOA hair colour shades and share your experiences with us.

The following two tabs change content below.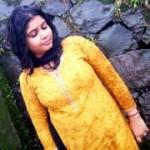 Latest posts by Jayshree Bhagat (see all)