A good pair of shoes ensures comfort and helps you stretch yourself to walk or jog an extra mile. The shoes should be supportive, comfortable and above all, fit you properly. Studies show that ill-fitting footwear can lead to irreversible injuries. Choose the one that is instep and at the same time gives you enough space to keep your toes moving.s
Top 10 Walking and Jogging Shoes for Women:
1. Puma Women Black & Purple Esito II Sports Shoes: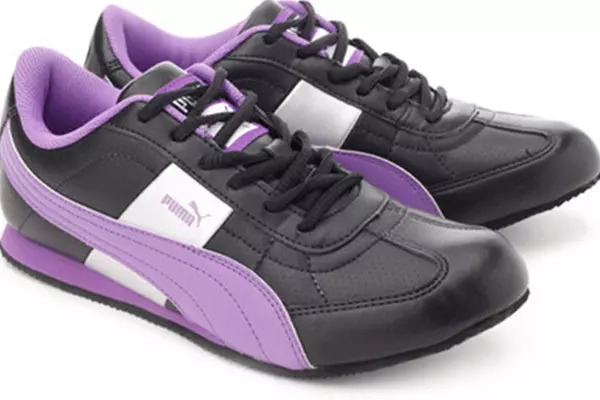 My personal choice, this pair of super sleek shoes from Puma offers you the ultimate comfort while walking as well as jogging. Pair them with a tracksuit and a funky tee to pep up your look. Round-toed, these black and purple shoes come with central lacing. The padded tongue and inner foot bed ensure complete comfort at each step.
Price: Rs. 2299
2. Reebok Women Green & Silver Toned Lite Strike Sports Shoes: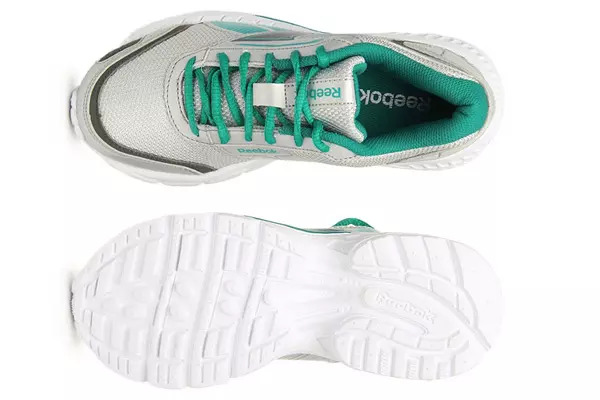 This lightweight running shoe doubles up as a walking shoe. Coming from Reebok, this walking essential has a soft socks liner and breathable upper lining. Round-toed with central lacing, this comes with an armored heel collar. The strong rubber outer soles with flex grooves offer added traction. Just slip into them and get started with your walking routine.
Price: Rs. 1999
3. Fila Women Pink Lia Sports Shoes: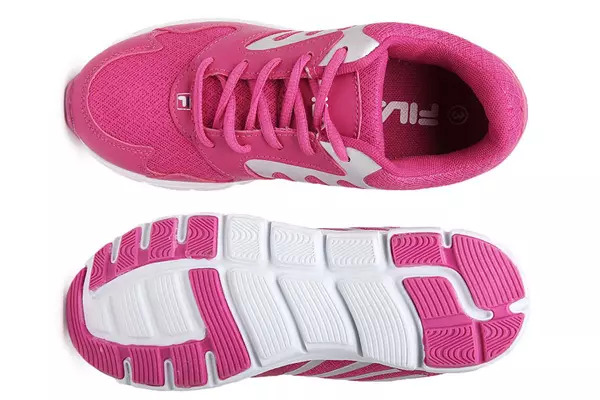 This trendy Fila shoe is super comfortable and offers extra flexibility. Choose to pair them with a pair of your favorite tracks and tees, and start running. These pink-hued sport shoes look perfectly feminine and come with low top styling. With rounded toes and central lacing, these soft, cushioned shoes make for an ideal walking and jogging companion.
Price: Rs. 2099
4. Adidas Women Grey Galba Sports Shoes:

Try out that unexplored path today with these stylish sports shoes from Adidas. It comes with a cushioned midsole and breathable upper mesh. Central laced, round-toed shoes with symmetric overlays, this has the Lightstrike IMEVA midsole for added compression and cushioning. It safeguards your feet from abrasion and has patterned grooved and lugs for added traction.
Price:Rs. 2499
5. Lotto Women Black Nuovo Sports Shoes: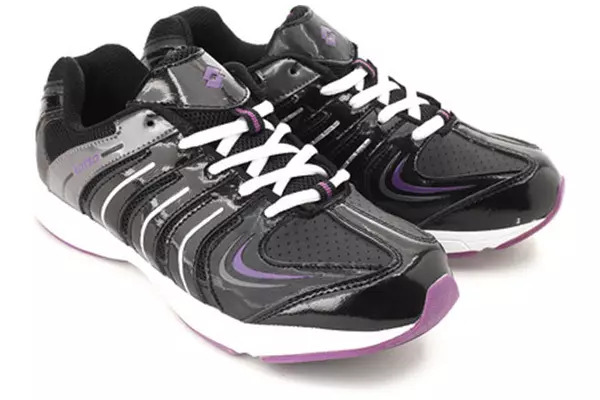 Set a benchmark in your running group with these black walking shoes from Lotto. A lightweight shoe with cushioned inners, it's a perfect choice for runners as well as regular joggers. Pull on your favorite shorts and tee, and slip into these to kick start an energetic day.
Price: Rs. 2299
6. Spinn Women Off-White Sports Shoes: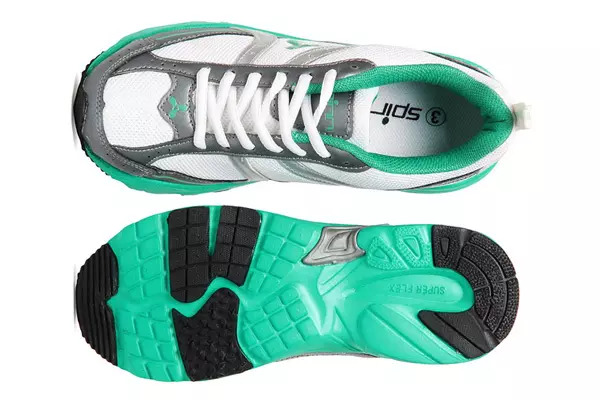 These cushiony, comfortable shoes from the house of Spinn make a chic addition to your sports gear. Ideal for running, jogging, as well as your gym workout, this is the classic epitome of style, fitting snugly into comfort. Pair it with bright tracks and a tank tee for warming yourself up for a bright, energy-filled day.
Price: Rs. 949
7. Nike Women Grey & Blue Ballista IV Sports Shoes:3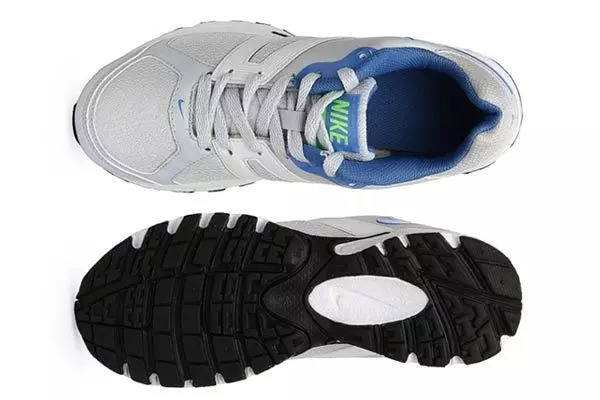 Your running gear will never be complete if you miss out this Ballista from Nike. A comprehensive walking shoe, it is a must-include in every runner's shoe rack. Fashioned with a molded heel cup and low weight upper mesh, this central lacing with round toes comes with a padded tongue and inner. The Phylon midsole plus the impact support technology make these versatile jogging shoes. It also has a slip-resistant outsole that ensures you a tension-free walk.
Price: Rs. 2595
8. Slazenger Women Grey & Purple Virginia Sports Shoes: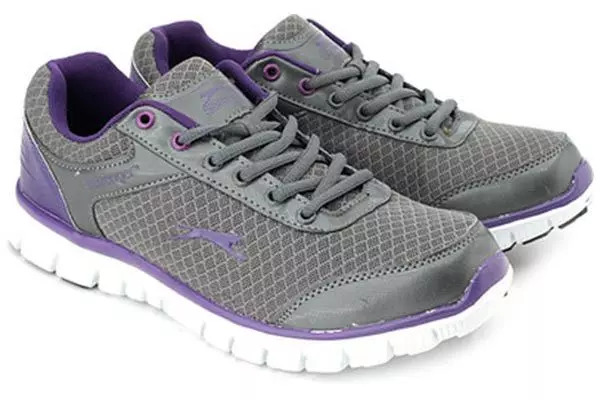 This is for the ultimate sports freak. This pair of Slazenger running shoes with sturdy soles is an enviably good choice for running, jogging and even trekking. The lightweight upper mesh offers added protection to your soles, making your running more effective and efficient. The pros – rounded toes, central lacing, low top styling, phylon midsole that also acts as an outsole, deep lugs and flex grooves. Moreover, it is easy to clean!
Price:Rs. 1899
9. Lotto Women Grey Claire Sports Shoes: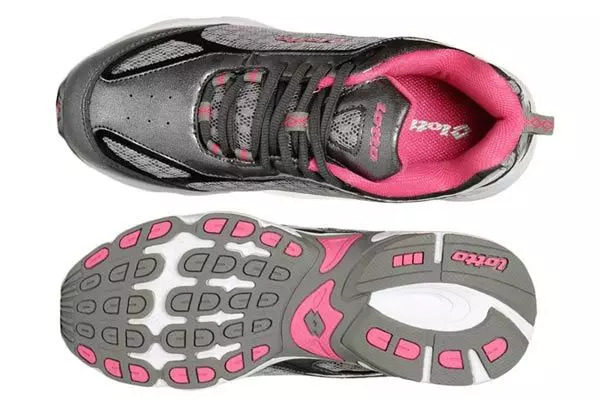 This is for every woman who loves an exciting, fun-filled and active lifestyle. As casual footwear, it is flexible to perform multidimensional tasks with the same ease; this includes walking, running, jogging, trekking, gym and aerobic workouts. The perfect blend of style and confidence, this Lotto shoe with U-shaped nubs, rubber outsole, and a lifted arch scooped heel is complete with Puntoflex technology. In short, it's the best partner to help you stride in style.
Price:Rs. 2399
10. Joma Women Grey & Pink Running Lady Sports Shoes: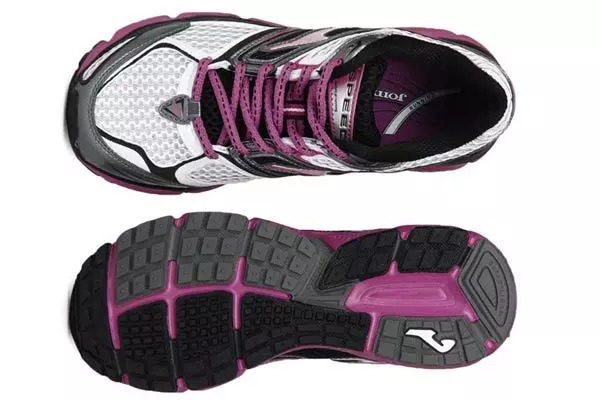 The name says it all. This Joma product has been designed for serious runners. It is equally versatile as a walking-cum-jogging shoe. This comes with a thick, tough outsole and has rubber inlays. The flex grooves coupled with decoupled heels and a cushioned foot bed offer you that added comfort while walking. The added advantage – it offers a shock absorption gel technology that enhances the cushioning effect and the Durabilidad adds to its durability.
Price: 2399
These walking shoes for women have earned themselves a reputation for not only being stylish, but comfortable too. Make every stride on your walk/jog more interesting and comfortable with the right pair of walking/jogging shoes. Don't forget to leave your comments below.

The following two tabs change content below.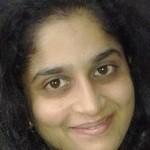 Latest posts by Nithya Shrikant (see all)