Singing sensation and style icon, Katy Perry is known to have given her musical peers Lady Gaga and Nikki Minaj a tough battle with her different classy hairdos. It's not just her voice but even her style which is mesmerizing. Her hairstyles might be called simple but they sure catch the eye. Looking for her best? We list them here!
Craziest Of Katy Perry Hairstyles:
1. Bangs:
Bangs may not be the best for an actress to try out but in case of the singing pop sensation Katy Perry, they just enhance the beauty of her large eyes. Clicked for a magazine Katy who loves to go bizarre with her style showcased her newly cut bangs and looked gorgeous.
2. Cat Ears Bouffant:
Is she a cat? Is she a woman? These were the remarks Katie got as she posed this new hairdo. Inspired from the cat woman, the two sided curled up look was quite a vintage 60's style when noble women loved the bouffant style. The pink streaked hair with the two rolled up Cat ears bouffant are how Katy renovated it.
[ Read: Chinese Hairstyles for Girls ]
3. Purple Fringe Long Hair:
Highlighting her royal side, purple signifies the best way a girl can style herself. With a dazzling purple hair color, Katy Perry donned the fringe long hair style at a music award night. She looked magnificent and though her vamp side was given a blow, she carried it off well with confidence.
4. Bob Curls:
Inspired from the vintage wardrobes of hairstyles, Katy Perry got herself a bob cut and tweaked it with bouncy curls. The singing sensation looked pretty and quite outstanding as she posed for the camera. This hair style is known to give the hair volume a good kick and makes it look much softer.
[ Read: Jessica Alba Hairstyle ]
5. Rolled Up Bun:
The rolled up buns are one of the messier ones as they are donned in frustration and work but with Katy Perry sporting it, she just made it a red carpet look. Glorifying the look with a side parting and perfect coral inspired hair accessory the rolled up bun looks neat and chic.
6. Backside Bouffant Bun:
Bouffant is mainly known to create a heap in the front just got slid back with Katy Perry. Spotted at a social evening was Katy who formed a big bun with a bouffant to cover up the roll. She held the entire bun with only two pins and an embellished hair band. She looked great as she sashayed in her flowing gown.
7. French Twist:
The French twist got a very beautiful reincarnation with Katy Perry giving her pale pink hair the twist and decorating it with fake blue orchids. She was not only all over the media but the divas of the fashion industry just couldn't believe how one can look so beautiful.
[ Read: Katy Perry Without Makeup ]
8. High Raised Bun:
While buns got new colors and styles with Katy Perry, the blue colored hairdo anyways looked amazing till she rolled them up into a high raised bun. The all high bun was clean with not even a single strand messed up but had a matt finish effect.
9. Great Gatsby Bob Cut:
While her bob cut wasn't daring enough to show, Katy Perry shortened it even more to look her best. Naming it as the Great Gatsby bob cut, she made the lead actress too feel complex on her real style.
10. Hair Twist Ponytail:
The ponytail was one change from her regular bun and fringe styles. Twisting her lengthy strand into a pony tail like a squirrel's tail, Katy Perry was quite a sensational diva!
Image source: 1 , 2 , 3 , 4 , 5 , 6 ,7 , 8 , 9 , 10
The following two tabs change content below.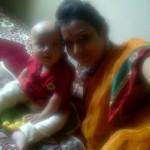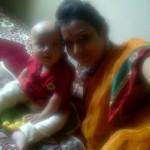 Latest posts by Khushboo Mehta (see all)