Lip balms are one of the best options to retain the original color of the lips and prevent them from turning black or chapped. These lip balms not only protect the lips but also add color to them and glow to the face. The plain balms can be used by both men and women while certain other glossy ones are used by women and girls alone. The best lip balms, especially those available in India are known to have triple function. They contain the SPF that provides protection to lips – they not only prevent cracking and chapping, but are also long lasting and can give the lips a dressy look. Lip balms are readily available under several brands.
Best Lip Balm For Dark Lips In India
The top 10 lip balms that can take care of dark lips are discussed below.
1. Maybelline Baby Lips: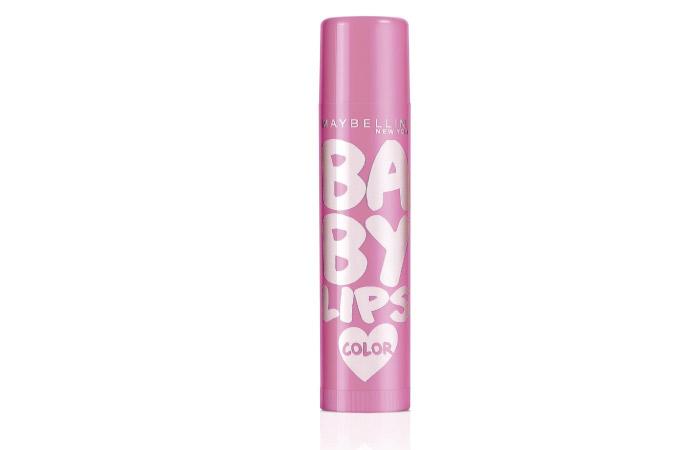 Buy Maybelline Baby Lips For ₹ 148.00 @ www.amazon.in/maybelline-baby-lips
Maybelline lip balms are known for their effectiveness in treating dark lips as they possess SPF20 and have moisturizing qualities. They can be applied as many times as a person desires. However, thrice a day is sufficient, one time being before stepping out in the sun. They come in 5 colors and are priced at 150 INR. Undoubtedly the best lip balm for dark lips you can find!
2. Avon Lip Balms: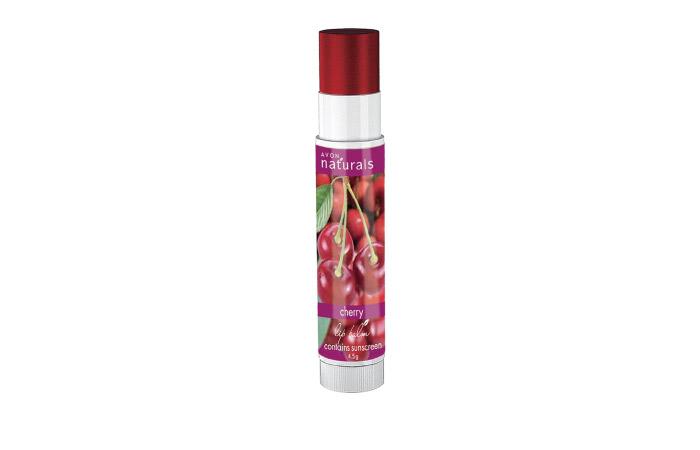 Buy Avon Lip Balms For ₹ 199.00 @ www.amazon.in/avon-lip-balms
These lip balms are available in three different flavors and are usually common amongst teenagers. They are excellent for not only treating dark lips, but also dry ones that get cracked. It is a simple product that is also used by men as it does not have gloss or color. It can serve the medicinal purpose of healing the damaged lips and are priced at 109 INR.
[ Read: 10 Best Streetwear Lip Glosses ]
3. Nivea Repair and Protection Lip Balms: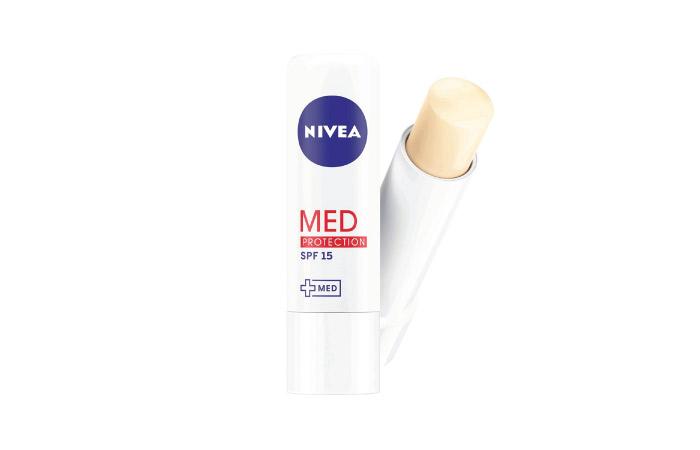 Buy Nivea Repair and Protection Lip Balms @ www.amazon.in/nivea-repair-and-protection-lip-balms
Nivea is one of the leading brands of cosmetics in India. Its lip balms are extremely popular as they are highly effective. These lip balms, also called chap sticks help in softening the lips by moisturizing them and preventing them from getting sticky. It not only possesses a mild fragrance but also has SPF 15 that helps in retaining the original color of the skin. This is priced at 103 INR
4. Himalaya Herbal Lip Balm For Dark Lips: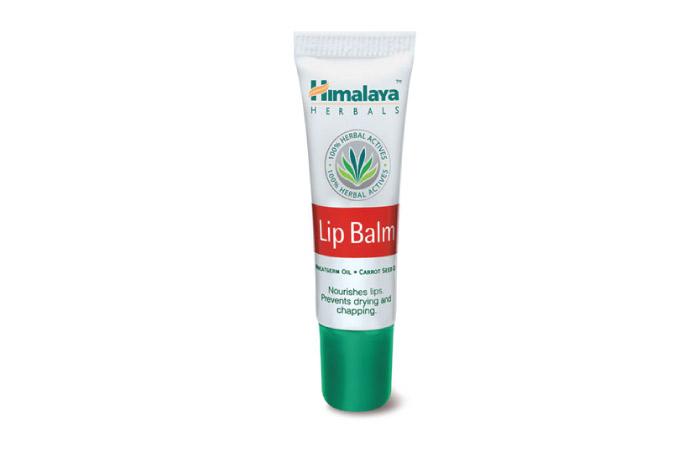 Buy Himalaya Herbal Lip Balms For ₹ 2,192.00 @ www.amazon.in/himalaya-herbal-lip-balms
This brand of Indian origin possesses Ayurvedic components that prevent any kind of side effects and at the same time, protect the lips from UV rays that tend to blacken the lips. It also keeps the lips moisturized and nourished even when applied once a day. It is available at a price of 25 INR for 10 grams which is quite a fair price.
5. Lotus Herbals Lip Balm: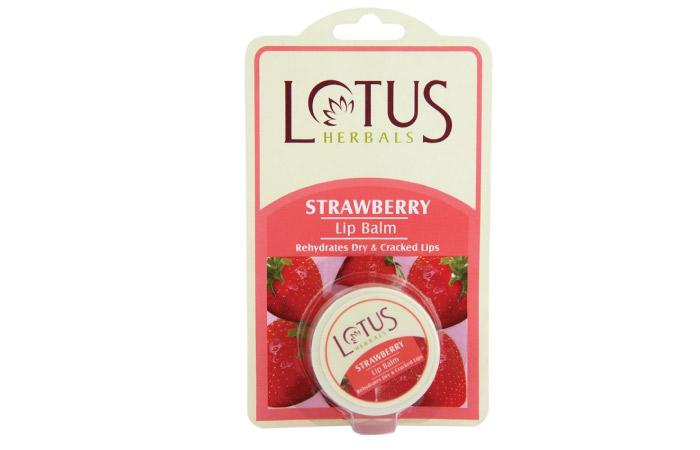 Buy Lotus Herbals Lip Balm For ₹ 113.00 @ www.amazon.in/Lotus Herbals Lip Balm
This lip balm for dark lips is gaining popularity due to its wax like texture that prevents blackening of lips. It keeps them hydrated, soft and moisturized. It is available in six flavors like cocoa, cherry, chocolate, fresh mint and vanilla. Priced at 360 INR, it is very expensive but also worth it.
[ Read: 10 Best Maroon Lipsticks ]
6. Burt Bee's Lip Balm: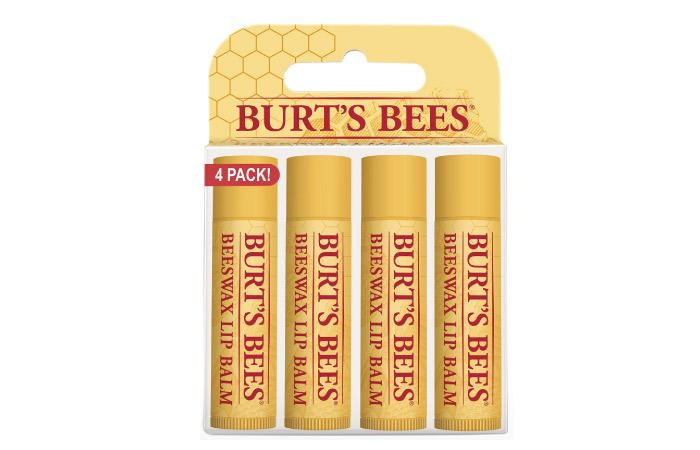 Buy Burt Bee's Lip Balm For ₹ 1,561.49 @ www.amazon.in/burt-bee's-lip-balm
Burt Bee's Lip Balm is an excellent product for preventing black and dried lips. Though it is tasteless, it does have a good fragrance and when applied regularly for a week on chapped lips, this product heals them by getting back the original color. It makes them soft and hydrated and they are priced at 186 INR.
7. Vaseline: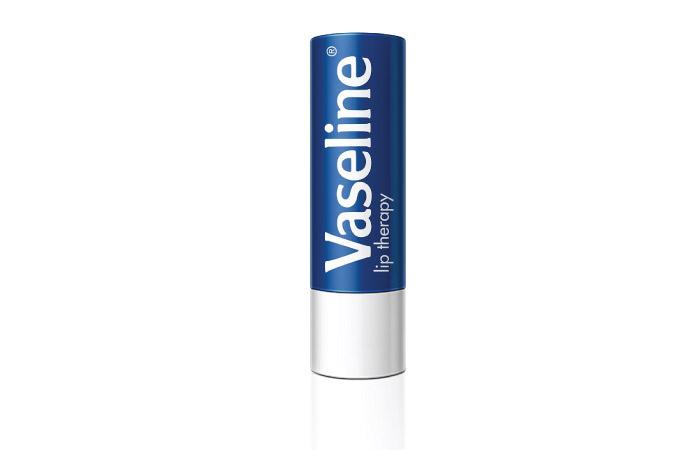 Buy Vaseline For ₹ 150 @ www.amazon.in/vaseline
Vaseline became a popular brand in India due to its lip balm products. It is an age old brand with authentic products for the lips. It is available in the form of sticks and also in small containers. The key ingredients used for this product are cream and cocoa butter and it is reasonably priced at INR 20 per stick.
8. Khadi Herbal Lip Balm For Dark Lips: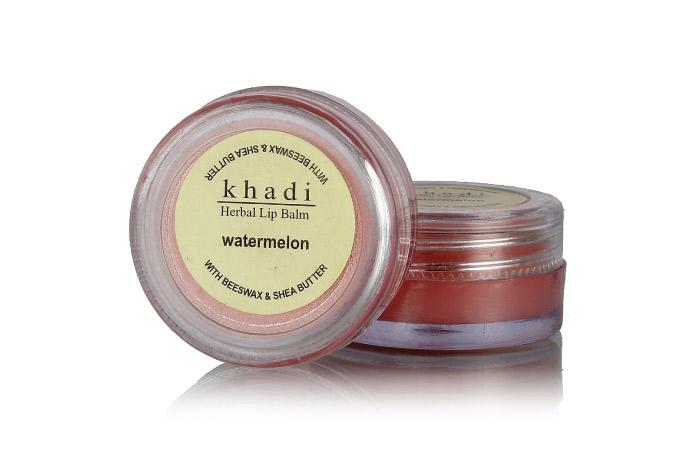 Buy Khadi Herbal Lip Balm For ₹ 120 @ www.amazon.in/khadi-herbal-lip-balm
As the name suggests, this lip balm is of Indian origin and is prepared from herbal products. This makes it perfect for darkened and cracked lips. It is known not to cause allergies and side effects. It is suitable for all types of lips. It is made using natural herbs that are safe and gentle on your lips. It has the capacity of moisturizing the lips for at least 2 hours and shows best result when applied at night before sleeping. It is priced at120 INR
[ Read: Covergirl Lipsticks Available In India ]
9. Lush:
This amazing product is actually a better version of lip balms due to its moisturizing features. It has a delicious taste and alluring smell. It comes with a mild tint and adds lots of glamour to the face apart from protecting the lips from getting dry and pigmented. It is priced between 200 to 300 INR.
10. Born Lippy: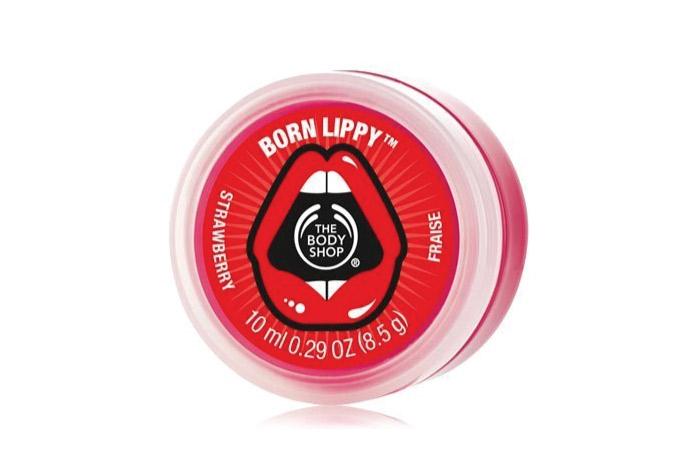 Buy Born Lippy For ₹ 6338.2 @ www.amazon.in/born-lippy
This product from Body Shop is one of the most expensive products and is available in several flavors like strawberry pineapple and Shea butter. Though the pricing is a little steep it is worth every penny.
This is our list of best lip balms for dark lips! Do you agree with us? Do let us know in the comments below!
Recommended Articles:

The following two tabs change content below.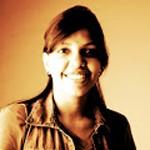 Latest posts by Shruti Goenka (see all)