Best Lip Balms For Dry Lips – Our Top 5 Picks
Winter is here and so are dry lips. If there's one thing that's a total turn off at parties, that's dry lips. The winter air blows against your lips and leaves them dry and strips them of their moisture. The lips lose their natural pink color as a result, and for those with naturally dry lips, the lips get discolored and pale and are even known to flake and bleed. The top layer of the lips is most sensitive and as a result, this is the layer that needs to be taken care of the most.
For this reason, the one thing you need to carry with you everywhere is a good lip balm. We bring to you the best lip balm for dry lips that are available in the Indian market, and why you must use them. The price has also been quoted so you can choose the one that has the least pocket pinch.
Best Lip Balms For Dry Lips
Following 5 are the top lip balms for dry lips.
1. The Body Shop Vitamin E Lip Care with SPF 15:
The Body Shop Vitamin E Lip Care with SPF 15 is one that has been greatly popular in the Indian market. Coming with SPF 15 that acts as a sunscreen, this lip balm is perfect for dry and chapped lips of the Indian winter. It contains Vitamin E that prevents the lips from being bleached of its color and restores the natural pinkness. The hydrating properties of this lip balm keep the lips well moisturized and supple. It does not have any added oils so it does not make the lips too waxy or too buttery, which is the problem with most lip balms. Most reviewers who used this product said that they would re-buy this product because of its good quality and value for money. The sun strips the lips of its natural color and the added sunscreen is very good for preventing that.


2. Biotique Morning Nectar Lightening Lip Balm SPF 30:
Biotique is a healthcare brand that has been readily accepted by the Indian market. It has all herbal and natural ingredients and does not cause any allergies or rashes or outbreaks on the skin. It is suited for all skin types and is best for those with sensitive skin. Biotique Morning Nectar Lightening Lip Balm is one that moisturizes and lightens the color of the lips. Not only does it repair chapped lips, it also locks in the moisture of the lips and lightens the color. It is suited for smokers who have nicotine stained lips. It comes with a mild fragrance which is very soothing; it also offers SPF 30 sun protection that prevents the lips from getting further darkened. It lightens the already tanned and chapped lips and gives it a pinkish color for a fairer skin tone. The fruity fragrance makes it a very pleasant lip balm.


[ Read: 10 Best Maroon Lipsticks ]
3. Maybelline Baby Lips Colour Lip Balm:
Maybelline Baby Lips Colour Lip Balm has become wildly popular among the youth and is a very good buy. Coming in six different color shades, it gives the shine of lip gloss with the moisturization of a lip balm. It comes with anti oxidants from the berries that make it a healthy purchase and t stays on the lips for eight hours after application. The attractive marketing campaign for it has boosted sales and this lip balm is definitely one to buy for pink luscious and pretty lips.


[ Read: Top 10 Lip Gloss Brands ]
4. Nivea Lip Care:
If there's one brand that has consistently doled out good products into the market, then that's Nivea. This lip balm comes in three colors. It contains a vitamin fruit mix that helps keep the lips healthy. The consistency of the lip balm is not too oily or buttery and lasts for six hours. It comes with SPF protection from the sun which is suited for the Indian market. Moreover, it is readily available in most department stores due to Nivea's good brand management. They say old is gold. So if you want the familiar Nivea lip care then go for this lip balm.


[ Read: Top 10 Peach Lipsticks ]
5. Vaseline Lip Care Rosy Glow:
Vaseline Lip Care Rosy Glow comes in two attractive colors. Being one of the first lip balm brands to hit the Indian market, this is one of the few good lip balm brands that have consistently kept a quality check. This lip balm also doubles up as lip gloss as this is a liquid lip balm. The colors are strawberry and pale pink and come with a sparkly shine.


*Subject to Availability
These lip balms for dry lips will ensure healthier, richer and suppler lips for the rest of your winter!
Recommended Articles

The following two tabs change content below.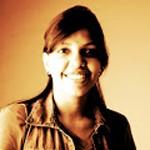 Latest posts by Shruti Goenka (see all)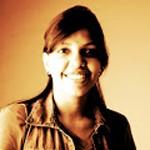 Shruti Goenka
Hi I am very passionate about makeup, fashion and health related topics, I always had a soft corner for makeup and beauty. I believe makeup has the power to enhance features and can turn flaws into strengths. Makeup keeps me busy and yet it gives me the opportunity to follow my passion.