There is nothing more sensuous in a woman than beautiful, healthy lips. Similarly, there is nothing more embarrassing than chapped and dried lips that lack in some much needed moisture and care.
Dry and chapped lips are not just restricted to the winters. Summers too can play havoc on the sensitive skin of your lips, causing them to crack.
While there are several products in the market to make your lips good, the most important thing to keep in mind iskeeping those lips healthy and well-moisturized.
Here is a list of the top 10 lip butters that are easily available in India
1. The Body Shop Sweet Lemon Lip Butter:
The Sweet Lemon Lip Butter from The Body Shop is clearly one of the best lip butters in the Indian market. This lip butter is amazingly delicious and also works like butter for lips, quite literally.
The lip butter provides instant hydration
The texture is soft and buttery
It glides on the lips very smoothly
The lip butter contains real lemon seed oil
Keeps your lips soft and smooth for a long time
It works really great on chapped and dry lips
The lip butter is priced at INR 255 for 8.5 gm
The lip balm has no shine or colour
2. Himalaya Herbals Natural Moisturising Lip Butter:
The brand Himalaya is known for its natural and herbal products.
It contains natural butters
The lip balm provides instant hydration to dry and chapped lips
It helps to condition and moisturize lips
Contains cocoa butter, sal butter and kokum butter
It keeps the lips feeling soft and supple
Contains mango butter which invigorates lips and reduces appearance of wrinkles
The product is priced at INR 125 for 10 gm
3. Aloe Veda Lip Butter:
These are made of natural ingredients and contain no or very less chemicals in them, making them ideal for dry and sensitive lips.
It contains almond oil which is great for moisturizing the lips
Works to soothe dry and chapped lips
Works on inflammatory lesions around the corners of the mouth
The product is priced at INR 115 for 10 gm
4. Natural Bath and Body Lip Balm:
As the name suggests, this too is a lip balm with mostly natural ingredients in it.
It contains natural vegetable oils
The lip balm also contains butter which helps soothe affected lips
The formulation is great to treat dry and cracked lips
Helps keep lips soft and supple
The products is priced at INR 150 for 10 gms
5. Shahnaz Hussain's Shashine Lip Balm:
Shahnaz Hussain's products are known to be genuine and herbal.
The lip balm protects and restores the softness of lips
It contains vitamins and emollients that help nourish dry lips
Treats dry chapped lips
It keeps the lips moisturized and nourished
This lip balm is suitable for all skin types
The product is priced at INR 275 for 12 gms
6. Fab India Lip Butter:
Fab India products are natural and known for their results.
The lip butter contains cocoa butter, castor oil, and beeswax
It provides instant hydration for lips
Treats dry and chapped lips
Helps keep lips moisturized
Gives soft and smooth lips
The product is priced at INR 85 for 10 gms
7. Biotique Bio Lip Balm:
Biotique is one of the best known brands when it comes to products that are natural and herbal. The best part is that these are not tested on animals.
Helps moisturize the delicate skin of the lips
Deep nourishing
Keeps lips naturally soft and supple
Smoothens lips instantly
Repairs cracked and chapped lips
The product is priced at INR 135 for 16 gms
8. Spirited Soaps Lip Balm Laphroaig:
This may not be easily available everywhere, but some retail chains have started stocking up on this one now.
Contains honey
Completely organic and natural
Great for softening lips and keeping them smooth
Nourishes and repairs dry chapped lips
Long lasting, deep effect
Complete hydration for lips
The product is priced at INR 999 for 10 gms
9. Fennel Lip Butter:
This is another great lip butter that may not be available at your local store, but can be found at most branded retail outlets and beauty stores.
Extremely gentle and soothing
Deep moisturizing
Healing properties
Moisturizes and conditions lips
The product is priced at INR 199 for 10 gms
10. The Nature's Co Lip Balm:
As the name suggests, this brand is all about being mostly natural.
Contains mango butter, castor oil, vitamin E and kokum butter
Moisturizes and protects lips
Keeps lips smooth, soft and hydrated
Long lasting
The product is priced at INR 225 for 10 ml
Try these lip butters and make your lips soft and sensuous.

The following two tabs change content below.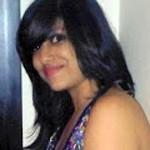 Latest posts by Debolina Raja Gupta (see all)