Creamy, sheen-filled, shiny or shimmery! No matter what I wear, I love all things glittery and sparkly. So when it comes to my lip colour, I sure prefer wearing a lip gloss. I was never too fond of matte lips. Like every other girl, I too love flaunting a glossy, girly pout most of the times. If its summer my desire to wear light glosses goes lot higher than usual. The best part about lip glosses is that it adds a flirty fun to a girl's pout. So I decided to do a post on the top 10 lip glosses in India. This is to fulfil wishes of all the lip gloss lovers like me out there.
Here's a list of the top 10 lip gloss products in India
1. MAC Lip gloss
Every girl, almost every girl loves owning her favourite lip gloss from MAC's tempting collection of lip glosses! MAC makes one of the best lip glosses available in the market, with amazing staying power and texture.
2. Revlon Colorburst lip gloss
Revlon lip glosses are high on shine and high on pigmentation. They are available in a lot of bright, vibrant shades which makes them a favourite amongst most girls. It is specially recommended for those who love wearing lip gloss alone. The Popsicle-coloured tubes only add to one's craving!
3. Maybelline Hi-Shine lip gloss
Maybelline comes up with one of the most affordable and good quality lip products from time to time. Their glosses are no exception to this rule. Best part about Maybelline lip glosses is that they easily fit into every girl's budget. Plus it delivers in terms of quality. The recently launched Hi-Shine Lip Gloss range received some very positive reviews around. These glosses are highly pigmented, light and non-sticky and have a good staying power of about 3 hours.
[Read:Lip Makeup Products India]
4. L'Oreal Paris Infallible lip gloss
The L'Oreal Infallible ranges of glosses are known to be high on the 'shine' factor, and are perfect for that glistening pout. Most of the shades are sheer, and hence are best used on top of lipsticks/ liners, unless you have non-pigmented lips.
5. Faces Glam-On lip gloss
Another affordable range of lip glosses from Faces. The brand is known for making excellent quality lip products, which suit everyone's needs. From sheer, glistening glosses, to pigmented ones, they have a shade for each one of you!
6. Lotus Herbals Purestay lip gloss
Being a herbal product, these are one of the favourite products of girls who love 'healthy' cosmetics. These come in a variety of shades, and have a good staying power too.
[Read:Maybelline Lip glosses]
7. Colorbar True Gloss
Another category of favourite lip glosses come from the house of Colorbar. College going girls love these shiny glosses from Colorbar which have shades for almost everyone. The quality is so good that it can give every other Brand a run for their money.
8. Lakme Absolute Plump and Shine lip gloss
Lakme Absolute lip glosses are quite a favourite across ages. Many people believe that Indian girls love Lakme lip glosses since Kareena Kapoor endorsed it. She herself was seen sporting the shades during the brand campaigns. No matter what the reason, the product is worth a try.
9. Chambor Glitzy gloss
Pigmented and long staying glosses available in a huge variety of wearable shades from the house of Chambor. This range of lip glosses is totally loved by office-goers. Most shades are work-appropriate; they deliver well in terms of pigmentation, and double up as lipsticks once they settle down after its application.
[Read:Best Avon Lip Glosses]
10. Lakme Aquashine Lipcolor
Aquashine lipcolours from Lakme, are a hybrid between lipstick and lip gloss. The product has been around for quite a few years now. It is perfectly-suited for all the girls fixated with the shine of lip gloss and the pigment of lip sticks.
Which one of these have you tried before? Do you have any personal favourite? Leave us your comments and let us know what you think of the top 10 lip gloss found in India.
The following two tabs change content below.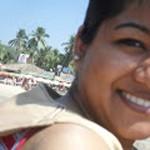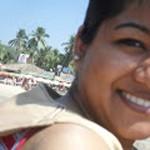 Latest posts by Ritu Rajput (see all)