Lotus Herbals is India's leading natural cosmetic company which combines the wisdom of ancient Veda with 21st century technologies. Lotus has one of the most loved skin care product ranges that suits Indian lifestyle perfectly. Lotus Herbals as the name suggest is chemical and cruelty free brand, which actively utilizes Herbal ingredients. We love their revolutionary sun blocks, don't we?
They say, You will need less makeup if you have a wonderful skin. Here are the top ten Lotus herbal skin care products you can try:
The Best Lotus Skin Care Products In India
1. Lotus Herbals Daily Multi – Function Sunblock with SPF70:
This product is Tinted, Preservative-free and Oil free with goodness of Carrot and Avocado.
It works as a Moisturizer, Sunblock, Makeup Base since it is tinted while also protecting skin with UVA/B rays that causes premature aging and skin darkening. The Tint has yellow undertone which again is the plus point for Indian skintones. This is why this is list as the best lotus skin care product in this list!
Price: 495 INR
2. Lotus 3-in-1 Matte look Daily Sunblock:
Once again a Holy Grail material!
This sunblock works wonders for Summers, acting as mattifier for oily skin while protecting it from the harsh sun. It is tinted as well with moderate SPF40. And it suits dry skin as well, if wore with a moisturizer underneath.
Price:  Rs.225 for 50gm & Rs.325 for 100gm
3. Lotus Whiteglow Oatmeal & Yogurt Skin brightening Scrub:
A Face Scrub that counters Pigmentation and skin dullness. Face scrubs act as Skin brightener as we all know but Lotus Whiteglow Oatmeal and Yogurt brightening scrub removes tan and works on uneven skin too. Brighter and Smoother Skin is the result.
Price: 165 INR
[ Read: Best Lotus Herbals Products ]
4. Lotus Herbals Alphamoist Oil Free Moisturizer:
An Oil-free Moisturizer that works great for Oily-Combination skin. The result is Complexion is rejuvenated and looks and feels younger. With the goodness of Grape Extract that works as natural astringent, it keeps your skin healthy. Milk Enzyme that rejuvanates and nourishes while Aloe Vera acts as soothing agent while moisturizing.
Price: 195 INR for 80 ml & 295 INR for 170ml
. Lotus Herbal Oatmeal & Yoghurt Skin Whitening & Brightening Scrub:
If you are looking for a facial scrub which can effectively remove blackheads/whiteheads and also provide you healthy glowy skin, then this scrub is worth trying from lotus herbals. It's a gentle face scrub and the granules are not harsh at all. It also removes impurities and gives you even skin tone as it contains oatmeal and yogurt enzymes which benefit our skin in many ways.
Price: 185 INR
6. Lotus Whiteglow Yoghurt Skin Whitening and Brightening Mask:
A Gel Mask with Yogurt enzymes and Bearberry extracts as active ingredients. This Gel mask helps in improving the texture of skin making it firmer. While working as a firming mask, it also nourishes skin.
This works on lightening of Pigmentation and scars, also detans. This works equally great for all skin types, and thus this makes it must try!
Price: 165 INR for 80 grams.
7. Lotus Herbals Whiteglow Hand and Body Lotion:
A Skin Whitening Body Lotion that works as a Sunblock too while nourishing your skin. A multi-functional product that works on all skin types. It is a technologically advanced formulation that provides triple action that Lightens, Whitens and Brightens the skin tone. It has SPF 25. A power packed product that evens out skintone, protects and nourishes and a perfect combination every woman needs in her Body lotion.
Price: 295 INR for 300 ml
[ Read: Best Skin Care Products of 2012 ]
8. Lotus Herbals Basiltone Toner:
Basiltone Alcohol free toner has Basil and Cucumber as active ingredients. Both these ingredients work great for acne prone and oily skin by restoring natural pH balance of oily or combination skin. Use as your Facial Toner after deep cleansing and it removes residue and grime while tightening the pores.
Price: 195 INR for 100 ml
9. Lotus Herbals Kiwi and Grapes Revitalizing Skin Polisher:
A Skin Polisher that revitalizes skin while scrubbing off dead cells and revealing brighter and freshened skin. Kiwi and Grapes enriched with Vitamin A,C, E and mild astringent qualities that tightens and tones the skin.
Price: 245 INR for 100 grams.
10. Lotus Herbals Whitening and Brightening Micro Emulsion:
It is a Gel emulsion which moisturises while brightening your skin. It comes with SPF 25 and PA+++. It contains Grape, Mulberry, Saxifraga extracts and Milk enzymes. WHITEGLOW™ blends the nourishing goodness of oil and the hydrating properties of water, while protecting the skin from harmful UVA & UVB rays.
Price:  245 INR for 40 ml
[ Read: Top Skin Care Brands Available In India ]
The following two tabs change content below.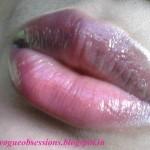 Idee Fixe
I am pranali, a twenty something trying to build her own world. I'm Obsessed with the girl in the Mirror. My greatest Obsession till date is my Mini Library and my Vanity!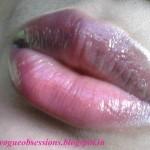 Latest posts by Idee Fixe (see all)