Top 7 Best Lux Soaps Available In India
Lux is the oldest and most iconic beauty and bathing bar in India. It is the largest selling soap brand in the world and is the Number 1 soap brand in India. Some of the most beautiful and glamorous stars of the world have endorsed this brand over the years, from Leela Chitnis to Katrina Kaif. The brand encourages women to express their beauty by giving them an amazing feeling every time they use this product. Here we are counting some of the best Lux soaps India.
Most Popular Lux Soaps
1. Lux Lotus & Cream Purple Soap:
This pretty purple lux soap is enriched with purple lotus and cream which will help you to get silky smooth skin. It has a very pleasant smell which lingers for a few hours post wash. The creamy formula and essential oils in this soap keeps the skin well moisturized and does not dry out the skin post wash. The soap lathers well and washes away easily without leaving any soapy residue behind.
2. Lux Fresh Splash Soap:
This sea green lux beauty soap is infused with cooling mint, sea minerals and fine fragrance making it best for your early morning bath. The soap energizes the body and makes the dull skin, sparkling and refreshed. The soap gives a cooling sensation to the skin while bathing and makes the body fragrant and energized.


[ Read: Himalaya Soap for Pimples ]
3. Lux Creamy White Soap:
Refresh and replenish your skin after a long day's work with lux creamy white. This soap is enriched with ultra caring Swiss moisturizers which makes the bar so creamy that it feels like dallop of cream in your hand. The soap produces a luxurious lather and glides smoothly on the skin to make it smooth and moisturized.


4. Lux International Soap:
This beauty soap will surely make you feel like an international star and will get your innumerable compliments on your lustrous and healthy skin. This soap reaches till the layers of the skin to provide optimum hydration and makes the skin soft, smooth and supple. The soap maintains the natural moisture and pH value of the skin to keep it healthy and radiant from within.
[ Read: Vivel Soap Ingredients ]
5. Lux Sandal & Cream Soap:
Lux sandal and cream soap comes with the goodness of milk cream and sandal Ubtan. The soap removes the dirt and impurities from the skin to make it healthy and purified. Regular application of this soap also lightens and brightens the skin tone. Its unique curvaceous shape helps you to have a better grip while bathing. It has a pleasant smell of sandal which lingers for a while post wash.


[ Read: Yardleys Soap ]
6. Lux Strawberry & Cream Soap:
This soap is infused with soothing strawberry essential oils and Swiss cream which provides moisturization and hydration to skin. The soap smells like strawberries and produces a rich, creamy lather to makes the skin noticeably softer and smoother. Unlike regular bathing soap, this one does not dry out the skin or make it stretchy post wash. The skin feels considerably smoother and softer than before.  The strawberry in this soap provides antioxidants to the skin which reduces fine lines and wrinkles.


[ Read: Keratin Shampoo and Conditioner ]
7. Lux Peach & Cream Soap:
This soap contains peach and cream as its active ingredients and is formulated for dry skinned beauties. Peach is well known for its moisturizing properties and makes dry skin smoother and softer than before. It has a mild and feminine scent and lathers extremely well to clean the skin of its dirt and impurities. The soap lathers luxuriously to cleanse the skin and washes away easily.


*Subject to Availability
So these are the best soaps for Lux. Which one does you like the most? Leave us a comment.

The following two tabs change content below.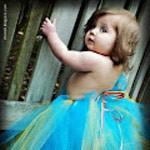 Latest posts by Arshi Ahmed (see all)