Without a doubt makeup is an integral part of a well groomed woman's pursuit of perfection. Those dark mysterious eyes, scarlet painted lips, prominent cheekbones or that shimmery glam look is only best achieved with an amazing cosmetic product and an equally great makeup brush kit. In the arsenal of weapons that go on to create her killer good looks, a woman's makeup brush kit stands tall and proud.
A seasoned fashionista may ditch a good product for a better one, but she stays loyal to the set of makeup brushes that work best for her throughout her fashionably long life. So if your heart beats for beauty and your soul pines for that perfect makeup brushes and kits, you might just want to read on. Hopefully your quest ends here and now.
Top 8 Types Of Makeup Brushes
Type 1: Concealer Brush
If you are applying a stick concealer, then you are good with your finger tips or a makeup sponge but if you are using a cream based concealer then its best to use a concealer brush. It will help you cover and conceal the targeted spots and blemishes perfectly.
MAC 195: this is the best concealer brush ever!
Faces 2 in 1 foundation and concealer brush is also quite good for beginners and doesn't pinch a hole in the pocket.
Type 2: Blush Brush
Blusher needs to be applied very lightly with gentle strokes on to cheek hollows or on to the cheeks apples with gentle circular touch. You just cannot go wrong on selection of this brush, except for when you are applying a stick or cream blusher. For a stick blusher, you can apply with finger tips. For a cream blusher you need to use a separate concealer brush or a separate contour brush. Do not use sponge for this!
Below mentioned are the best makeup brushes can find.
MAC Large Angled Contour Brush 168
Type 3: Contour /Bronzer Brush
The name says it all. This brush can be used for using a darker colour of blush and also for bronzers on to the contour of cheek, on sides of chin and sides of forehead and also along the sides of bone line of nose for an extremely chiselled look. However if you are using a cream blush for cheek apples and wish to use a contouring brush for that, then keep separate contouring brushes for different colours of blush and also a separate one for bronzer application.
If you like using rounded tipped brush for contouring then try MAC 109
You can also choose an angled tip brush like MAC 168
Inglot 3P Angled Brush is also good
Type 4: Small and Big Powder Brushes
For that professional touch of satin smooth finish, you need to apply compact powder with a brush. You can choose from big or small variants of brushes. The small ones help you to apply powder in and around your eye area while the bigger ones help you apply powder on to your cheeks, chin, and forehead and along the top of your nose bone.
MAC 134 Powder Brush and MAC 150powder Brush –These are the best big brushes.
MAC 224 Powder Brush is a good one for a small brush.
Type 5: Smudge Brush
This is an essential makeup brush when you want a naturally smudge effect for your shadows under the lower rim or eyeliners. You can also use this for smudging lip liners for a natural edged look, especially when you are using bold and bright colours for a lipstick.
Type 6: Stiff Eye Shadow Brush
If you love eye shadows then this is a must have brush for a professionally done look. It takes in a lot of colour and is able to apply this colour on to the lid of eyes in such a way that the shadow stays longer.
If you like working with small a brush then try the two mentioned below:
However if you want a larger tipped brush, go for MAC 227.
Type 7: Round Tipped Smooth Shadow Blending Brush
This is an essential brush for any girl who wears even a little of eye shadow. It helps to blend the shadow on to the lid professionally. It also helps one or more than one colour to fade into one another. It's great for pulling of a Smokey eye makeup.
Inglot 4SS and Inglot 6SS
Type8: Lip Brush
Professional and backstage makeup artists always apply lipsticks with a lip brush. You can moisten the brush a bit and then take in colour from the lipstick with the brush and apply evenly on to the lips. It helps you for a longer lasting smooth application and your lipstick is not wasted either. Tw benefits of one!
Vega Makeup Regular Reversible Lip Liner PV-24 and Vega Makeup Professional Lip Liner PB-04
Tip: Wash your brushes preferably after every 2-4 applications if you use regularly or after every use if you are rare with your brushes. Use a baby shampoo for cleansing your brushes. Dry them completely before using again. Do not sundry your brushes!
Top Eight Makeup Brush Kits
1. The Oriflame Makeup Brush Kit:
This is the perfect start up kit for your collection of makeup brush sets. Specifically made for longevity, you can be rest assured to get long term effective service from the Oriflame brand. Included in the kit are 5 brushes for every basic purpose; blush, lips, foundation, powder and eye shadow brushes. The Oriflame kit definitely aims to help you look your best.
Rating: 4/5
Price: Rs 700
2. Inglot Makeup Brush Kit:
Made by the famous Inglot cosmetics product brand, you can be sure this comes from the people who know what it takes to help you look your best. Made for basic and tricky makeup techniques, you may have just found your perfect match.
Rating: 4.75/5
Price:  Enquire on purchase
3. The Porcelain Crocodile Makeup Brush Set:
Known for durability, the Porcelain Crocodile brand is bound to enthrall you with a good many years of makeup magic. This sixteen piece set is tailor made to suit every kind of makeup needs.
Rating: 4.50/5
Price: Rs 2800
4. Vega Set of 7 Makeup Brushes:
A set of 7 fine crafted brushes comes in a handy brush cup holder for easy storage. Vega is creating quite a buzz in the Indian makeup market and it truly deserves the credit. Made of high quality synthetic fibers, This 7 set piece is made for all the basic makeup techniques. Full marks for versatility, these brushes come in sizes ranging from the finest detail brush to a giant powder brush, perfect for blending.
Rating: 4.25/5
Price: 450
5. Basicare Cosmetic Tool Kit – 5 Cosmetic Brushes & Foundation Sponge:
A set of 5 makeup brushes with pearly white handles and black bristles, this set of brushes made from synthetic fibers aims to meet all your basic makeup needs.
Rating: 4.50/5
Price: Rs 300
6. Body Shop Mini Brush Kit:
Geared towards the globetrotting power woman, a set of 4 mini brushes come in a compact pouch for extra protection hence, a perfect fit for your travel bag. The Body Shop set comes in a combination of natural and synthetic brushes making it perfect for different makeup applications.
Rating: 4/5
Price: enquire on purchase
7. MAC Makeup Brush Set:
Elegance is definitely the keyword here. This 32 piece set of exquisite brushes is all you need for face, eye and cheek application. Encased in a smooth leather case, the aesthetics of this product is hard to resist.
Rating: 5/5
Price: Rs 1915
8. Ecotools Mineral 5 Piece Brush Set:
The Ecotools Mineral 5 Piece Brush Set is practical and comes with an eco friendly message. True to its name this product is made from environment and animal friendly materials. Made with synthetic bristles, thinking green sure goes a long way with this fine crafted product.
Rating: 5/5
Price: Rs 2264
The following two tabs change content below.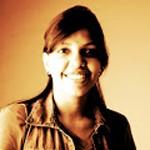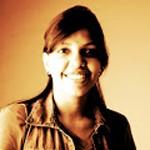 Latest posts by Shruti Goenka (see all)