For some years now, makeup has undergone a big change. The advent of mineral makeup brands and products in the market has added a few new big names to the list. While more and more women are getting to understand the importance of taking care of their skin, awareness and accessibility is giving rise to popularity of mineral makeup, the idea being to take care of your skin even while you use makeup. If you haven't tried them out yet, it's worth a shot.
Some of the main benefits of using mineral makeup are:
Made from pure ingredients and hardly any use of chemicals
Good on your skin and will not cause allergies or break outs
Improve skin texture
Can be used for a long time as they don't have an expiry date
And here are the top 10 mineral makeup brands in India
1. The Body Shop:
The Body Shop's mineral makeup India range constitutes of three kinds of foundations, liquid, powder and compact. These are made with a combination of pure minerals and cold-pressed extra virgin olive oil.
2. MAC:
MAC's Mineralize Skinfinish Natural foundation/powder continues to be a favourite amongst makeup artists, celebs and those using it on a regular daily basis. This is a face powder with minerals that have been slowly baked and is very light on the skin.
3. Beyu:
BeYu's mineral foundation powder is an extremely light product that does not clog pores and is good for all skin types, especially sensitive skin.
4. Avon:
Avon's mineral foundation is especially good for beginners who are trying out mineral make up. The foundation is made of pure mineral pigments that gives a natural luminous colour and is free from talc, oil and fragrance. Great for all skin types, especially sensitive skin. They are exclusively available with Avon consultants.
5. Sheer Cover:
Sheer Cover is an entirely mineral based brand that is easily available in. Their natural makeup contains 100% skin friendly minerals and do not use any ingredients that can harm the skin. The mineral formula is specially designed to be gentle and non irritating on skin, making it perfect for sensitive skin. The formula also contains anti-oxidants, preventing ageing and leaving skin healthy. The range includes foundation, concealer, moisturizer, base perfector (that's like a primer), cleanser.
6. Lancome:
Lancome's mineral powder blush is formulated with white sapphire complex and pure mineral pigments that are great for the skin and combat ageing. It helps rejuvenate skin and does not contain oil, talc or fragrance, thus making it extra suitable for sensitive skin.
7. Clinique:
The two makeup products that Clinique offers in India are its blended face powder and compact. Both the products are mineral based and free of talc, oil or fragrance. These help reduce fine lines, are safe for sensitive skin and are preservative free.
8. Revlon:
Revlon's addition to the mineral makeup market is in the form of its aqua mineral finishing powder that combines the goodness of coconut water and contains no oils.
[Read:Basics of Air brushes]
9. L'Oreal:
L'Oreal currently has the true match mineral foundation available in India under its mineral makeup range. This consists of 95% minerals and has no perfume or preservatives. Dermatologically tested and especially good for sensitive skin.
10. Faces:
The mineral makeup range from Faces currently consists of the mineral loose powder. This is also fragrance and preservative free making it suitable for all skin types, especially sensitive skin.
So which of one of these is according to you is the best among the best mineral makeup brands in India? Do leave us a comment!

The following two tabs change content below.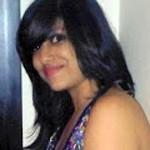 Latest posts by Debolina Raja Gupta (see all)