7 Best Natural Perfumes For Women
From food to clothes, we all want organic things now, don't we? Simple and better living and using fewer and fewer synthesized materials seems to be the goal, and now, this goal has perpetrated the perfume industry as well. With increasing demands for natural or organic perfumes, big brands have come up with some of the best fragrances of all times.
Best Natural Perfumes For Women
Given here are the 7 best natural perfumes for women to look at!
1. Red Flower Ambrette:
Ambrette is a natural musk obtained from a seed. In this roll-on oil, it is blended with patchouli, black pepper and orange to create a luscious and refreshing fragrance. Whether dressing for a party or a date, a dab of Red Flower Ambrette on your wrist will surely add to your sensuous appeal.
Price: $ 48
Buy Here: http://www.amazon.com/Red-Flower-Ambrette-Roll-Perfume-0-34/dp/B00144JWHI
[ Read: 10 Best Fragrance Oils ]
2. Black Rosette:
Black Rosette is one of the perfumes of the Strange Invisible Perfumes – a line of fragrances made of pure, organic perfume oils. All the natural fragrances are difficult to resist, thanks to the gorgeous scent, but Black Rosette has a little something extra. It is subtle with seductive hints of rose, spearmint, black tea and leather.
Buy Here: http://www.fragrantica.com/perfume/Strange-Invisible-Perfumes/Black-Rosette-10940.html
3. Rich Hippie Eau Deparfum:
This range of perfumes, created from organically farmed ingredients, sure have quirky names befitting the line of perfumes. But whether you are wearing Kalachakra or Hoochie Coochie, your perfume will tell a story. The perfumes span a wide range of fragrances from tropical or earthy, airy to meditative.
Price: $ 55
Buy Here: http://www.aniseapothecary.com/#!product/prd2/2158630195/spring—organic-eau-de-parfum-roll-on
4. Aura-Soma Pegasus:
Aura-Soma Pegasus consists of a range of organic oils made from essential oils. These oils are extracted from plants, and the alcohol used in these perfumes is fermented from purely organic grains. They consist of strong fragrant ingredients like cedar, vanilla, bergamot and saffron.
Price: $ 144
Buy Here: http://iamnaturalstore.com.au/PARFUM-56brNutmeg-Violet-Ylang-Jasmine-Powder-Notes-Sandalwood-Amber-MuskbrAURA-SOMA–PEGASUS_p_1204.html
[ Read: Basic Types Of Perfumes ]
5. Florascent Ylang:
The natural aroma of ylang-ylang flowers has been embodied in this organic perfume. Apart from this exotic flower, tuberose and orange blossom have also been added to the perfume's fragrance.
Price: $ 96
Buy Here: http://www.ebay.com/itm/Florascent-Natural-Perfume-Ylang-Aqua-Floralis-60ml-Free-UK-Shipping-/151627896303?pt=LH_DefaultDomain_3&hash=item234dba15ef
6. Indah Dewi Perfume Balm:
Although this is not necessarily a perfume in spray form, it still has an impressive fragrance. It is made from pure essential oils of jasmine, vetiver, ylang-ylang, neroli and patchouli. The body of the balm is made of a mixture of coconut oil, cocoa butter, and beeswax.
Price: $ 24
Buy Here: http://indah.com.au/products/perfume-balm-dewi
[ Read: 10 Best Lemongrass Perfumes ]
7. Barcelona By La Bella Figura:
Barcelona is full of skin care oils that keep your skin hydrated and supple. It has subtle tones of cognac, jasmine, and Sicilian lemon. It is made purely out of Mediterranean plant ingredients.
Price: $ 90
Buy Here: http://www.labellafigurabeauty.com/collections/perfumes/products/barcelona-perfume-oil
Apart from these, you can even make your own, customized natural perfume. Want to know how to make natural perfumes at home? All you need is a collection of essential oils you like. Mix the oils harmoniously (no conflicting smells), and combine with jojoba or coconut oil (or your preferred carrier oil). Thus, so simply, you can create your own signature fragrance.
Let us know how you liked this post. Comment in the box below!
Recommended Articles:

The following two tabs change content below.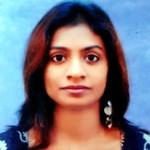 Latest posts by Maanasi Radhakrishnan (see all)