Plum is a color that is a favorite with people having grey hair and also with those who are sporting enough to try out new hair colors. There is a gamut of brands in India that possess the plum shade; however, it is difficult to select a brand according to one's suitability and affordability. Finding the appropriate brand can be quite a task as one has to measure the pros and cons before zeroing in on the final product. Care should be taken to avoid selecting brands that are chemical-based and can have damaging effects on the hair. There are several brands available in India that are known to be based on vegetables and herbs, are ammonia-free and provide added benefits for the hair. The top 10 plum hair colors that are easily available in India are enlisted below for the convenience of those who are on the lookout for a change in their hair color.
Top 10 Plum Hair Colors
1. Streax TLC Hair Color – Plum No. 4.20:
This product is excellent for coloring the hair as it contains a unique colorant gel and is ammonia-free. It covers grey hair perfectly. The serum it contains adds value to the product and makes the color long lasting.
2. L'Oreal Paris Casting Crème Gloss Hair Color – Plum 316:
L'Oreal Paris Casting Crème Gloss Hair Color – Plum 316 is a complete beauty treatment combined with crème gloss. This gives the hair a natural look with a rich and simmering tone. However, it possesses a colorant gel which can be allergic for some, so one must exercise caution before using it.
[ Read: Hair color ]
3. Reshma Femme Rich Conditioning Luminous Hair Color (PlayfulPlum):
Playful Plum is a hair color that gives the hair a natural look and covers grey hairs. It is chemical-free and composed of herbal extracts. It is a temporary hair color and easy to use.
4. L'Oreal Paris Excellence Crème – Deep Plum 416:
For a deeper shade of plum, another product – Deep Plum 416 – is also available from L'Oreal Paris. This plum colour hair product is an excellent revitalizing crème colorant for the hair and gives a person a youthful look after hair coloring.
[ Read: Grey hair ]
5. Clairol Natural Instincts Hair Color – 32 Egyptian Plum Burgundy Brown:
This gives you an excellent shade of plum and is known to be one of the top 10 products for hair color. It acts as a conditioner as well and grey hair gets well-covered. It provides long lasting color and is safe to use as it is ammonia-free.
6. Olia Permanent Hair Color by Garnier in Plum:
This exclusive product from Garnier is an oil-based plum hair color that provides 100% grey coverage and at the same time boosts the quality of your hair by conditioning it, and giving it a soft and shiny look.
7. Wella Kolestint Color Crème Plum 5/66:
Wella Kolestint Color Crème gives a rich plum color to the hair while also providing it with a rich sheen. It adds a lot of density to the hair as well and contributes towards improving the hair quality.
[ Read: Side Effects Of Hair Dyeing ]
8. Manic Panic Semi-Permanent Hair Color Cream for Plum color:
Another product that is available in India for plum color is the Manic Panic Semi- permanent Hair Color Cream which is ready to use and comprises of good quality ingredients and herbal extracts.
9. Semi-Permanent Plum Hair Dye Cream by Colourflame:
This cream possesses a unique color system that is very gentle to use. Along with color, it also adds volume and health to the hair. As the name suggests, it is semi-permanent in nature.
10. Clairol Textures & Tones 3 RV Plum Kit (CL900080):
Clairol Textures & Tones 3 RV Plum Kit is a conditioning and color system that contains natural proteins. It also contains jojoba that helps in retaining the color and shine of the hair. It is ammonia-free as well.
[ Read: Best Loreal Hair Colours ]
Liked these plum hair colour ideas? Have you ever tried any of these hair colors? Do leave us a comment below.
The following two tabs change content below.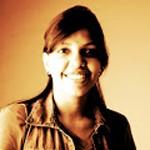 Latest posts by Shruti Goenka (see all)