If you want to study the history of Revlon, then you will have go as far back as the 1900's! 1932 to be precise. They started of with just one product and today they are the proud owners of very many loved ranges that cater to all the products needed to complete a look. This includes the hair, skin and makeup. This article will speak all about the best Revlon hair products.
Most Popular Revlon Hair Products
Following are some of the best Revlon hair care products:
1. Revlon Colorsilk Hair Color:
This is an ammonia free hair colour which gives a natural look. The hair colour is particularly formulated to penetrate into every strand of the hair and give 100% grey coverage. It conditions the hair with its nourishing silk protein formula to make it silky and shiny. The hair colour even contains UV filter which provides protection from harsh sun rays. The colour stays for 3 months without damaging the hair. This is definitely the best Revlon hair product that you will ever find!
[ Read: Revlon Hair Color ]
2. Revlon Top Speed Hair Color:
Top speed hair colour is a revolutionary hair colour which claims to cover every strand of grey hair within 5 minutes. You can enhance the darkening by lengthening the developing time. The hair colour is infused with threonine and keratin and is even ammonia free to prevent hair damage. The colour comes packed with a professional hair coloring brush to give a precise application.
[ Read: Hair Products For Culy Hair ]
3. Revlon Colorsilk Hair Color Luminista:
This ammonia free hair colour saturates dark hair with a vibrant shimmering colour. It contains shine enhancing mango butter which provides perfect conditioning to the hair and makes the texture soft and smooth. More than the colour, it is the after color conditioner which delivers extraordinary results and makes the hair silky smooth.
4. Revlon Outrageous Color Protection Conditioner:
This attractive looking Revlon hair conditioner products which is packed with the goodness of ceramide, silicone and MPG molecules. This product delivers intense protection to colour treated hair preventing it from further damage. The conditioner seals in the hair cuticle which provides strength to the hair follicles and prevents color fade. The conditioner makes the hair smooth and shiny and provides volume to the hair. It detangles every strand of the hair and makes it manageable.
[ Read: Hair Products For indian Hair ]
5. Revlon Flex Body Building Protein Conditioner – Extra Body:
This volumizing conditioner penetrates deep into the hair shaft to provide volume and bounce to limp and thin hair. The conditioner even reduces the split ends with regular use and makes it shiny. This conditioner is gentle on the hair and keeps it moisturized and hydrated.
6. Revlon Flex Body Building Protein Conditioner – Regular:
This conditioner is formulated to prevent split ends and give a healthy shine and body to the hair. Panthenol in this shampoo penetrates into each shaft of the hair to give flexibility and strength to the hair. Regular usage of this conditioner makes the hair more resistant to the effects of brushing, heating and other environmental pollution.
[ Read: Loreal Hair Care ]
7. Revlon Flex Body Building Protein Shampoo – Normal to Dry:
This is a mild shampoo from flex body building protein range which cleanses the hair thoroughly and makes the hair supple, radiant and manageable. This is an ideal shampoo for normal to dry hair and makes the hair lustrous, thicker and healthier.
8. Revlon Flex Body Building Protein Shampoo – Dry/Damaged:
This shampoo is ideal for dry and damaged hair. It has a very pleasant smell which lingers for a long time. The shampoo thoroughly cleanses the hair free of oil and dirt. It even controls oil secretion and makes the hair soft and smooth to touch.
9. Revlon Aquamarine 2 in 1 Shampoo and Conditioner:
This is a two in one shampoo and conditioner which cleanses the hair and scalp thoroughly and makes it silky smooth and soft with its conditioning properties. The product is very light and does not weigh down the hair. It has a runny consistency and lathers well to remove every trace of dirt build up. It gives a healthy bounce and shine to the hair.
[ Read: Biotique Hair Care Products ]
10. Revlon Aquamarine Shampoo:
Revlon Aquamarine range comes with the goodness of sea weed extracts and protein conditioning agents to deeply moisturize the hair and make it healthy and shiny. It has an enticing long lasting fragrance which freshens up the mood and keeps you lively for the whole day. The shampoo removes the build up from the scalp and leaves it squeaky clean. It even adds body to the hair and keeps your hair soft and smooth.
[ Read: Vlcc Hair Products ]
Hope you liked this article on Revlon hair products. So, are you going to try any of these products? Please leave us a comment.

The following two tabs change content below.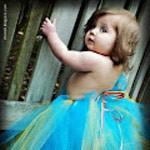 Latest posts by Arshi Ahmed (see all)