Selenium is a necessary mineral for many plants and animals. Selenium helps in enzymatic reactions of cells and in thyroid functioning of our body. It aids in rectification of blood clotting, immune system, and in cleansing body. Selenium is also important for male fertility as it improves sperm mortality.
Adults older than 19 years should consume 55mcg of Selenium everyday for good health. Selenium is helpful in treating conditions of thyroid, heart disease, normal liver function, and it helps to cure many body related problems.
Selenium can be found in various foods.  Many foods such as Caviar, nuts, seeds, and brown rice meat, chocolates, dairy products, etc are good sources of Selenium. Selenium deficiency can be treated with proper diet or with Selenium supplements.
The Best Selenium foods:
Here is a list of selenium containing foods.
1. Meat:
Meat is a good provider of Selenium, apart from proteins. Meats like Beef, liver, lamb, pork, turkey and chicken contain Selenium.
Seafood is another set of selenium food. A large variety of seafood including Tuna, Halibut, Sardines, Flounder, Salmon, Oysters, Lobsters, Crabs, Mussels, Shrimp, Clams, Red Snapper, Herring and Scallops are very good sources of Selenium.
[ Read: Purine Rich Food List ]
3. Eggs:
Eggs contain high amount of Selenium. Eggs are everyday food and are available easily and everyone loves them.
4. Lentils:
Legumes like peas, peanuts, sunflower seeds, kidney beans, peanut butter, nut butters, and lima beans have good amount of selenium which is required for the body. Nuts and beans are also good sources of proteins.
[ Read: Different Types of Carbohydrates ]
4. Chocolate:
Yummiest of all the food! Unsweetened cocoa powder or hot chocolate, candies, milk chocolate, fudge contains high levels of Selenium.
5. Vegetables:
Vegetables like onion, raw broccoli, pinto bean, cooked plantains, cooked Brussels sprouts, cooked fresh spinach and shelled soybeans contain good amounts of Selenium. Mushrooms are the richest source of selenium.
[ Read: Serotonin Rich Foods ]
6. Fruits:
Fruits are another source of selenium. Fruits contain antioxidants, vitamins, minerals along with selenium which are very important for the human body. Fruits that help in making Selenium are Dates, Bananas, Raisins, Berries, Avocado, Grapefruit, Kiwi, Watermelon, Grapes and Strawberry.
7. Nuts:
Brazil nuts, Almonds, Peanuts, Cashew Nuts, Pistachios, Pine Nuts, Peanut Butter, Hazelnuts and Walnuts are rich sources of Selenium. Their usage in food everyday can provide iron in the body. These nuts also contain good amount of omega-3 fatty acids which help in maintaining healthy skin, hair and nail.
8. Grains:
Breads and pastas made from whole grain wheat flour, wheat germ, barley, brown rice and oats are rich in selenium.  Whole wheat contains highest amount of selenium.
 [ Read: Carbohydrate Rich Foods ]
9. Beverages:
Beverages like Black Tea, Tea, Malted Drinks, Cocoa, Coffee, Beer and Wine have a small amount of selenium present in them. They can meet the minimum selenium requirements in the body. But they must be taken in small quantity due to the presence of caffeine in it.
[ Read: Arginine Rich Foods ]
10. Aloe Vera:
Fresh Aloe Vera has small amounts of selenium. It is also useful in hydrating body, lubricating brain & nervous system, the joints and the skin.
Some important tips:
1. Avoid consumption of excess amounts of Selenium. It is poisonous if taken in large quantity.
2. Excessive intake can lead to depression, skin problems, loss of fingernails, respiratory problems, liver kidney and heart disorders and cardiovascular problems.
3.  Its side effects include hair loss, skin cancer, and white spots on fingernails, fatigue, dizziness, nausea, nerve damage and diabetes.
The following two tabs change content below.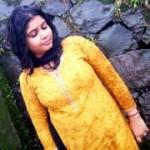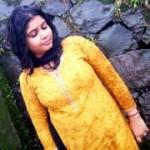 Latest posts by Jayshree Bhagat (see all)