The story of a lipstick lover – excitedly removing the cover, gently pulling off the cap, slowly twisting the base, marveling at that beautiful shade, swiping it on – only to find that the color doesn't seem to look the way it did at the store.
When it comes to lipsticks, MAC lipsticks are the belle of the ball. They have an array of shades to pick from. However, choosing one out of so many can be quite overwhelming. The selection of the perfect lipstick depends on your age and skin tone. Here is a list of 10 amazing shades from MAC that could help you in choosing the perfect shade. Take a look!
10 Best MAC Lipsticks
Here is the collection of Mind-blowing MAC lipsticks.
1. MAC Ruby Woo
Buy MAC Ruby Woo For ₹ 2,250.00 @
www.amazon.in/mac-ruby-woo
Yes, we know you've been waiting for this one! This hot, smoking, classic retro red shade from MAC has a matte finish. It is as bright as red can get. One swipe across your lips is more than enough to make a statement.
According to an expert, "This is one of the most loved shades of all times, but you sure need some attitude to pull it off. It is a shade that truly looks good on anyone and everyone".
Pros
It is rich, intense, and opaque.
Long-lasting.
Cons
The ultra matte finish can make the lips dry and flaky after some time, so I suggest using a lip primer or lip conditioner prior to the application.
Rating: 4.7/5
It is a lipstick shade that made MAC more famous.
2. MAC All Fired Up
Buy MAC All Fired Up For ₹ 2,050.00 @
www.amazon.in/ mac-all-fired-up
This bright hot pink lipstick comes in a retro matte finish. This color is rich, opaque and lasts all day long.
Experts say that it is a perfect shade for brides. You could add a touch of gloss for that ultimate glam look!
Pros
A shade that gives you beautiful color payoff.
Cons
It can make your lips dry after sometime as its ultra matte in texture.
Availability can be an issue.
Rating: 4.7/5
It is every bride's favorite hot pink shade.
3. MAC Lady Danger
Buy MAC Lady Danger For ₹ 2,170.00 @
www.amazon.in/ mac-lady-danger
For all the matte lovers, here's a stunning bright orange shade to add to your kit. A shade that screams nothing but summer. The warm undertones of this shade make it ideal for evening wear. However, it can't be used for regular office wear. You can top it up with a shimmer lip gloss for a glam look and watch those eyes follow your lips.
A regular user says that it is the best she has used in a long time.
Pros
Perfect for all skin tones.
Non-drying and non-flaking.
Long lasting, up to 6-7 hours.
Cons
For an average lipstick user, this can be too bright for an everyday wear.
Rating: 4.6/5
4. MAC Diva
Buy MAC Diva For ₹ 2,681.00 @
www.amazon.in/ mac-diva
A burgundy maroon matte finish lipstick, it is the best option for deeper skin tones. This shade will make you look nothing short of a true diva! It is pigmented enough to wear without a lip liner, but if you want to line your lips like Kylie Jenner, a matching lip liner is just what you need.
"It glides on the lips and you don't even feel like you are wearing a lipstick", says a user.
Pros
Highly pigmented.
Easy removal.
Cons
Rating: 4.6/5
This fabulous maroon red shade is more suitable for dark skin.
5. MAC Twig
Twig is one of those must-haves shades. It is a wonderful pink shade, yet not one of those run-of–the-mill pinks. The texture of this lipstick is satin and it gives a matte finish. For more intensity, apply 2-3 coats. The color lasts for approximately 3 hours. When it starts wearing off, it leaves behind a nice tint that you will totally love. You can also pair it up with a lip pencil of the same color.
"It's totally worth the splurge", says a user.
Pros
Easy application.
Semi-matte finish.
Cons
Doesn't stay for long hours.
For more intensity, need to swipe 2-3 coats.
Rating: 4.3/5
It is one of the must-have lipsticks.
6. MAC Rebel
Buy MAC Rebel For ₹ 2,550.00 @
www.amazon.in/ mac-rebel
The Rebel lipstick provides a satin finish and a wine pink color. It is creamy and glides effortlessly, and the best part is that it does not leave behind fine lines. It stays on for approximately 4-5 hours. Rebel is a refreshing color for the winters. At first, it gives a gothic impression, but as you continue to use it, you will fall in love with it.
"A perfect winter shade that will make you look drop-dead gorgeous", states an expert.
Pros
Non drying formula.
Medium to full coverage.
It can be worn as a stain too.
Cons
It is not a long-stay lipstick.
Rating: 4.2/5
It does the job of both lipstick and lip stain.
7. MAC Velvet Teddy
Buy MAC Velvet Teddy For ₹ 3,131.00 @
www.amazon.in/mac-velvet-teddy
This one is a perfect nude brown that you can wear for any occasion. Velvet teddy is a matte finish lipstick that gives medium coverage. Your lips will stay hydrated and the color won't feather or smudge, according to a user. You can wear it with a hint of blush for a natural daytime look or pair it up with smoky eyes for a fun night out. The color lasts for approximately 4-5 hours.
Pros
Medium to full coverage.
Non-drying formula.
Cons
Not suitable for those with dark skin tones.
Rating: 4/5
It is a shade loved by all.
8. MAC Vegas Volt
Buy MAC Vegas Volt For ₹ 3,263.48 @
www.amazon.in/mac-vegas-volt
Vegas volt is a bright orangey-coral lipstick with a creamy, opaque finish. Its rich, intense color immediately brightens the complexion and works well on warm skin tones. An ardent user says that she loves the way it gives full coverage in just a single swipe, and the amplified finish makes it an easy-to-wear shade all year around. This one is indeed an intense coral shade.
Pros
Cons
Not recommended for people with dark skin tones.
Rating: 4/5
Vegas Volt wins the heart of all the people.
9. MAC Viva Glam V
Buy MAC Viva Glam V For ₹ 3,188.00 @
www.amazon.in/mac-viva-glam-v
This amazingly packaged red cased lipstick has its own beauty. MAC offers its Viva Glam Collection in a special casing, because the proceeds go towards its MAC Aids Fund, hoping to rescue people infected/affected by HIV/AIDS. An extremely chic color, it provides a lustrous finish, making your lips soft and glossy.
"I can really buy this product guilt-free", says a lipstick shopaholic.
Pros
A lipstick that gives you an amazing glossy finish.
Cons
Provides a sheer coverage, You need to swipe it on 2-3 times to get the perfect color.
Rating: 3.9/5
This lipstick holds a special place in the hearts of the users.
10. MAC Partyline
Buy MAC Partyline For ₹ 3,838.00 @
www.amazon.in/mac-partyline
Another must-have from the house of the cosmetic giant MAC. This deep maroon shade is creamy and leaves your lips feeling hydrated and glossy. It is a perfect Fall shade, and is ideal to wear at cocktail parties, as it stays on for long, making you look ever so gorgeous.
"A shade so beautiful, yet so edgy. It is a must–have product" says a user.
Pros
The texture is moisturizing and hydrating.
Give you a glossy finish.
Cons
Rating: 3.9/5
The color being extremely awesome, this shade only loses out on the color intensity.
The perfect shade of lipstick has the power to make a woman feel absolutely gorgeous and sexy. If you have more suggestions or recommendations, feel free to leave us a comment!
Recommended Articles:
The following two tabs change content below.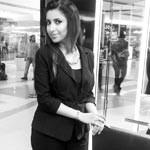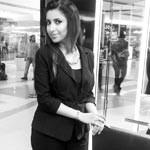 Latest posts by Afsha Rangila (see all)