Over the years I've tried out quite a few shampoos , and yes, I do have my favourites and some that I absolutely won't be recommending. While there are all kinds of shampoos out there in the market, today I'll be sharing with you the best shampoos in India of different brands (in random order) available in the Indian market that will work great for your hair for different reasons.
Best Shampoos in India
Have a look at these top 10 shampoos in India. Hope you might have already tried few of them in this list.
1. Sunsilk Co-Creations Stunning Black Shine Shampoo:
MRP: Rs.184 for 400 ml
Enough lather
Smells great and very fresh
Leaves a lovely natural shine on hair
Great for those who have naturally straight hair
Great for those with long hair as this doesn't tangle your hair at all
Smoothens hair and you can use it without following up with a conditioner
Will not dry out hair
[ Read: Sunsilk Shampoo ]
2. L'Oreal Paris Total Repair 5 Repairing Shampoo:
MRP: Rs.135 for 180 ml
Makes hair shinier
Will work even without conditioner
Nicely cleans out hair and any traces of grease
Does not dry out scalp
Leaves hair feeling smooth
Mild and long-lasting fragrance
3. Clinic Plus Strong and Long Health Shampoo:
MRP: Rs. 165 for 400 ml
Smoothens hair
Fights against hair fall with regular use
Lovely fresh fragrance that is long-lasting
4. Fiama Di Wills Anti Hair Fall Shampoo:
5. Dove Nutritive Therapy Nourishing Oil Care Shampoo:
Gives shine to hair
Combines the strength of oil and shampoo
Cleans hair and scalp thoroughly
Lovely refreshing fragrance
Strengthens hair
6. Matrix Biolage Ultra Hydrating Shampoo:
Great for those with long and thick hair
Works on frizzy hair to control frizz
Will not dry out hair
Moisturises hair to keep it soft for longer
Great shine for dull hair
Reduces hair fall
Cleans out the grease
[ Read: Aloe Vera Shampoo for Hair ]
7. Biotique Botanicals Ayurvedic Recipe Bio Walnut Bark Fresh Lift Body Building Shampoo:
MRP: Rs. 159 for 210 ml
Purely herbal and contains no harming chemicals or ingredients
Adds volume to dull or thin hair
Lovely shine
Lathers and cleans scalp thoroughly
Mild fragrance
Keeps hair grease free for long
8. L'Oreal Professional Paris Absolut Repair Cellular Shampoo with Lactic Acid:
MRP: Rs. 425 for 250 ml
Works great on frizzy hair
Works great on damaged hair
Keeps hair soft for longer
Shine for dull hair
Mild fragrance
[ Read: Best Baby Shampoos ]
9. The Body Shop Ginger Anti-Dandruff Shampoo:
MRP: Rs. 495 for 250 ml
Works great on removing dandruff
Prevents dandruff from coming back with regular use
Perfect for dry scalp
Does no feel itchy on scalp
Works on all hair and scalp types
Cleans grease thoroughly
Works great especially in winter
Reduces hair fall
Not tested on animals
10. The Body Shop Rainforest Volumising Shampoo:
Adds volume to dull hair
Has a nice mild fragrance
Does not lather much
Cleans thoroughly
These are the 10 best Indian shampoos. Which of these have you tried so far? Leave your comments with us.

The following two tabs change content below.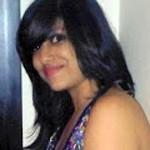 Latest posts by Debolina Raja Gupta (see all)