Best Shampoos For Oily Hair In India – Our Top 10
Dealing with oily hair can be a bit on the frustrating side but not anymore as I have prepared just the right list of Shampoos to take care of your hair.
Here is a list of 10 Shampoos for oily hair that are very effective and I can vouch for them from my own personal experience.
Best Shampoos For Oily Hair – Top 10
1. Pantene Pro-V Total Damage Care Shampoo
Pantene's Pro-V Total Damage Care Shampoo is, no doubt, one of the best of the shampoos available in the market. What sets this shampoo apart is its Pro-V formulation that helps repair damage and maintain hair health. The shampoo works on a cellular level (at the core of your hair shaft) to strengthen your hair and keep it healthy. It cleans effectively, banishing damaging impurities while being gentle enough to be used on a daily basis. This shampoo does not strip away the natural oils that are needed to keep your hair nourished. However, at the same time, it helps control oiliness. It helps repair and prevent the 10 signs of damage while protecting your hair from future damage and leaving it feeling soft and smooth.
MRP: Rs. 352 (675 mL) Get it here!
2. Biotique Bio Green Apple Fresh Daily Purifying Shampoo & Conditioner:
This shampoo for oily hair contains Green Apple Extract, Sea Algae, Centella, Chinai Ghas, Badam Tail, and Himalayan Water. It works to get rid of oily hair and scalp issues and restoring the hair's ph balance. It is also economical too. This Green apple shampoo induces the required amount of moisture into your hair leaving it glossy and supple.
MRP: Rs.159 (210ml)
3. Himalaya Protein Shampoo
This shampoo is meant for people who have normal to oily hair. It does not dry your hair too much. Instead, it will make your hair soft, straight, and protects hair from everyday damage. It is the fusion of the following ingredients:
Chickpea which is rich in natural proteins to nourish your hair
Amla and Black Myrobalan extracts which strengthen your hair and protect them from everyday damage
Licorice extracts improve hair growth to give you thick and lustrous tresses.
MRP: Rs.200 (400ml)
4. Toni Guy Refresh It Dry Shampoo:
You can trust this trade name to deal with all kinds of oily scalp issues, I recommend trying it out because it cleans your hair without damaging them. The shampoo also works towards improving volume and texture of your hair. You can experience healthy and lustrous hair with regular use. It is quite expensive but totally worth it.
MRP: Rs.975 (200ml)
 [ Read: Best Anti Dandruff Shampoos ]
5. Shahnaz Husain Sha Henna Scalp Cleanser Normal to Oily Hair Shampoo
This is good for people whose hair is normal to oily. The product effectively cleanses your scalp, so all the impurities and dirt clogging the roots of your hair are gone, and dull hair begins to look healthy. Shahnaz brings to you the amalgamation of rich ingredients like Henna, Brahmi and Shikakai which are also well known secrets to healthy hair. It also manages excessive oil secretion from the root of the hair.
MRP: Rs.525 (200ml)
6. Aurita Natural Strength Shampoo
Orange Citrus Extract is a good component when it comes to dealing with an oily scalp. This product is a mixture of coconut, orange citrus extract and fenugreek. It will effectively foster your hair from the roots. By boosting blood circulation, the coconut extract promotes hair growth, adding more volume. In addition, the fenugreek extract hydrates your hair by restoring the natural moisture levels to keeps your hair softer than ever. Plus, it is quite inexpensive.
MRP: Rs.126 (200ml)
7. Paul Mitchell Shampoo Two
This trademark product is both gentle and effective. It is mostly based on wheat-derived extracts. It is an extraordinary product which will not only clean your oily scalp, but will also leave your hair fresh and volumized. It also has the magical aroma of fresh lemons.
MRP: Rs.855 (300ml)
[ Read: Best Shampoo Brands In India ]
8. Aromaz Rose & Khus Shampoo
It is another best shampoo for oily hair. It will softly clean your oily scalp and will not damage your hair. It is formulated from Rose and Khus. After every use, your hair will be refreshed and sweetly scented, with aroma of roses. It is free of chemicals, easy to handle and can be used twice a week. It is also not so expensive. This brand aims at making your hair lustrous and stronger with every use.
MRP: Rs. 150 (300ml)
9. Kaya Nourishing Shampoo
It is a high quality mixture and is said to be the best shampoo for oily hair. It is very light and mild making it ideal for daily use. It's components like Hibiscus Extract, Almond Oil will leave your hair clean and add luster to them. It is definitely recommend. It has light fragrance to it and is ideal for normal to oily hair. It provides flexible and shinny hair.
MRP: Rs.225 (200ml)
10. Auravedic Harmonising Hair Cleanser
This shampoo for oily scalp is great and thankfully it is also not very expensive. This Hair Cleanser will add perfect volume to your hair. The rich formulation of henna and shikakai in this Hair Cleanser will nourish your hair in the most unique way. Henna will condition your hair and will leave your hair hydrated. Besides giving you that glittery effect, this will also reduce the excess secretion of sebum. It is suitable for all skin-types.
MRP: Rs.150 (100ml)
These products clean the scalp, which help you to keep your hair beautiful and shiny without the constant grubby feeling that excessively exuberant oil glands may cause. You can try them one at a time to see which one will work best for you! After all every individual is unique and so is their hair!
Recommended Articles:

The following two tabs change content below.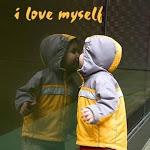 Latest posts by Nisha singh (see all)