Best Shampoos For Soft Hair – Our Top 8 Picks
Many shampoos tend to dry out your hair with regular use. They can also remove the natural oils from your scalp. Hence, we have listed some shampoos that will soften your hair naturally and compensate for the oil and moisture loss. Find out which is the best shampoo for soft hair that worked rightly for you.
Shampoo for Soft Hair – Top 8 Shampoos
Here are the top 8 shampoos to get softer hair:
1. Pantene Silky Smooth Care Shampoo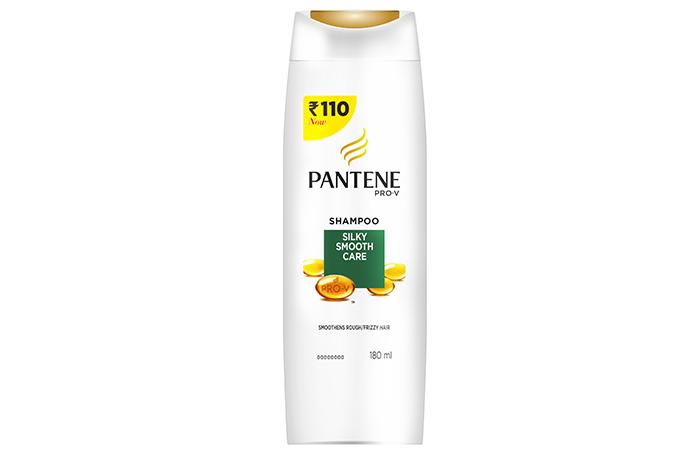 Pantene's Silky Smooth Care Shampoo suits all hair types and is ideal for those of you who have no way of cutting down on washes. This gentle formula from the Pro-V range is specially designed with the goodness of oils that penetrate through your hair shaft to its core and work on a cellular level to lock essential moisture and shut out excess humidity. This helps prevent issues such as dryness, frizz, damage, and breakage. The shampoo keeps your hair feeling silky smooth all day after effectively cleansing it without stripping away the natural oils that are essential for your hair's health. Apart from making your hair super manageable, this shampoo will also strengthen and thicken it in just 14 days.

2. Himalaya Gentle Baby Shampoo
Himalaya Gentle Baby Shampoo is best suited for your child's hair care. This provides gentle hair care for both little boys and girls. This shampoo rejuvenates your kid's hair. It contains the goodness of rice, shoe flower, vetiver, Bengal gram and khas-khas that help to cleanse your kid's hair in the gentlest way. This provides hydration, softness, smoothness, suppleness and encourages hair growth. This shampoo adds nourishment to the hair roots and prevents hair fall. This is a very safe shampoo that won't cause tears.


[ Read: Hair growth ]
3. Nyle Herbal Shampoo – Smooth & Silky Shampoo
Nyle Herbal Shampoo can endow you with long, strong and beautiful hair. This conditions the hair in a natural way to make it look silky smooth with a beautiful shine. This contains the goodness of hibiscus, papaya, shikakai and amla. It is suitable for all types of hair.


[ Read: Hair fall ]
4. L'Oreal Paris Shampoo – Smooth Intense
The L'Oreal Paris – Smooth Intense Shampoo helps to get rid of frizzy and unmanageable hair. This shampoo from L'Oreal Paris contains silk proteins to give you soft and smooth hair. This shampoo deeply nourishes the hair to help you get those beautiful tresses that you craved for.


5. Barbie Conditioning Shampoo – Soft & Silky
Barbie Conditioning Shampoo – Soft & Silky is ideal for babies. This shampoo from the brand, Barbie gently pampers the baby's hair. This mild and effective conditioning shampoo contains silk proteins that add luxurious shine, smoothness and softness to your baby's hair. This includes Pro Vitamin B5 that deeply penetrates into the scalp to add strength to the hair from within. This is also effective in reducing hair fall.


[ Read: Beautiful hair ]
6. Herbal Essences Shampoo – Touchably Smooth
The Herbal Essences Touchably Smooth Shampoo helps you to get rid of rough hair. This also adds straightness, softness and shine to the hair. This contains pink lily and Asian silk that condition the hair to make it look extra soft, shiny and smooth. This best shampoo for soft hair also contains hydro-activated silkening blends for sleek and shiny hair.


[ Read: Hair condition ]
7. Pureology Super Smooth Shampoo & Conditioner
The Pureology Super Smooth Shampoo & Conditioner treat unmanageable, color-treated hair and help to retain its softness. This contains zero sulfates and a Thermal Anti-Fade Complex® that adds salon-like vibrancy to your hair. This is 100% vegan with an ultra-smoothing formula for added color protection. This is an anti-frizz shampoo which adds smoothness and softness to your hair. This set contains soothing oils of Camellia, Sesame, Shea Butter and plant extracts of Geranium to enhance your hair condition.


[ Read: Best Leave-in Conditioners ]
8. TRESemme Keratin Smooth Shampoo
TRESemme Keratin Smooth is a frizz-freeing shampoo that manages your hair really well. This contains the goodness of natural keratin protein. It will moisturize and rejuvenate your hair to prevent frizz from the roots to the tips. This shampoo replenishes your hair with proteins and makes your tresses look super straight. This makes your hair appear softer and shinier with a sleek, glamorous finish.


*Subject to Availability
Have you tried any of these soft hair shampoos? Do leave us a comment below.

The following two tabs change content below.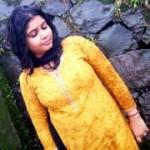 Latest posts by Jayshree Bhagat (see all)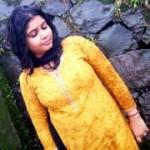 Jayshree Bhagat
Love you stylecraze for this platform. Hy there, I am Jayshree from Mumbai, director of Milestone plm solutions pvt ltd-vasai. I basically love to read and write about make-up, beauty & fashion in ma spare time. That's my hobby you can call. Hope you love my blog and articles. Do leave your valuable feedback! Stay Beautiful!!