Best Shikakai Shampoos Available In India – Our Top 10
Every girl dreams of lustrous, long and beautiful shining hair. But today's polluted environment makes it difficult for one to maintain healthy hair. What's making it worse are the shampoos loaded with harmful chemicals. These render temporary benefits while damaging your hair from within. Under such circumstances, shikakai shampoos come like a ray of hope. Shikakai is a natural herb that is used in shampoos and other hair styling products as well. It doesn't strip the natural oils of your hair and makes it lustrous and healthy. So here is an article to briefly explain benefits of different shikakai shampoos available in the market. Here are our top 10 pick.
Top 10 Shikakai Shampoos
1. Lotus Herbals – Amlapura and Shikakai Shampoo:
This shampoo comes packed with the goodness of shikakai, amla, reetha and behra. It helps remove pollutants from your hair while cleansing your scalp off impurities gently. It will also help in giving proper strength to your hair.


2. Khadi Herbal Shikakai Shampoo:
This khadi shikakai shampoo is laden with the benefits of shikakai. Regular use of this shampoo can result into beautiful, shiny and bouncy hair. It is easily available in the market and benefits scalp and hair in many ways. It is economical on pocket and has a lovely fragrance too.


3. Ayur Herbal Amla & Shikakai Shampoo:
Using this shikakai shampoo would give you lustrous looking beautiful hair. The natural ingredients present in the shampoo clean the scalp while retaining natural oils of your hair. It helps prevent thinning and graying of hair as well.


[ Read: Amla Shampoo Benefits ]
4. Vaadi Herbals Amla-Shikakai Shampoo:
Vaadi's amla reetha shikakai shampoo can be taken as a great remedy for thinning hair. It helps strengthen hair roots and keeps it free of infections. It also helps stimulate hair follicles and thus promotes healthy hair growth.


5. Swarnakshree Bhringraj & Shikakai Shampoo:
This shikakai shampoo is a natural cleanser and it is rich in vitamin E. It helps treat severe dandruff and lice problems. The goodness of bhringraj and shikakai together help in cleansing your hair thoroughly and helps improve the condition of your hair.
[ Read: Amla ]
6. Yuvika Herbal Shikakai Shampoo with Conditioner:
This shampoo from Yuvika offers the benefits of shikakai and comes with conditioner too. It comes packed with real shikakai extracts. It has low pH balance which makes it ideal for oily hair. It is available in different sizes as well.
7. Just Herbs Lush Methi Shikakai Shampoo:
This shampoo from Just Herbs is specially formulated for deep penetration of your hair. It helps strengthen the roots of your hair while retaining the oils naturally found in human hair. Shikakai and methi together give abundance, shine and strength to hair while cleansing it thoroughly.


8. Aura Vedic Hair Fall Control Shampoo:
This shampoo is enriched with natural extracts of bhringraj, amla, brahmi and shikakai. It nourishes and cleanses your hair without being harsh. It helps prevent hair loss and repairs damage due to pollution. It restores the moisture of one's hair while giving it some strength.


[ Read: Homemade Hair Shampoo ]
9. Alcos Shikakai Amla Herbal Rich Shampoo:
This shampoo offers a perfect blend of amla, shikakai and reetha. This refreshing shampoo is rich in natural vitamin C and acts as a good astringent as well. It helps darken your hair while disinfecting your scalp.


10. Iraya Classic Shikakai Shampoo:
This shampoo is ideal for cleansing and reviving your scalp. It helps maintain the balance of natural oils in your hair, promoting a healthy growth of your hair. It strengthens your hair from within and is suitable for all hair types.


[ Read: Herbs For Hair Loss Cure ]
*Subject to Availability
These were some of the shikakai shampoos available in the market for you to choose from. Please leave us a comment, if you enjoyed the article. Thank you.

The following two tabs change content below.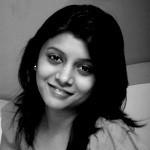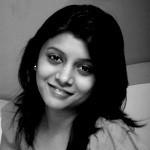 Akruti
Hello, I am akruti, a free lancer who loves to write articles related to lifestyle and health. I believe a healthy outside begins from inside. I am a fun loving person who tries to see the brighter side of life Hope you all love my blogs and articles!!!
RELATED ARTICLES
How To Use Shikakai For Hair Growth

There is nothing that tests your patience more than trying to grow out your hair. But have you ever considered shikakai for hair growth? Here is everything about it

Best Ayurvedic Shampoos - Our Top 10

Ayurvedic shampoos are the best treatments as they contain all natural ingredients. They turn the hair healthy & shiny. Know the top 10 ayurvedic shampoos available in India