Gone are the days when just 2 to 3 varieties of soaps, namely Lifebuoy, Lux and Pears were available in the market to cater every skin type. In the recent years, there has been a soaring rise in the soap brands and varieties in India. Some soaps help to moisturize dry skin, while others aid in maintaining oily skin.Today, we are listing top 10 best soaps that are available in Indian market.
Best Soaps In India
1. Lush Lust Soap Review:
Lush Lust soap is a pretty pink soap has an amazing scent. This is the best soap in India from the brand and does not like any conventional soap melt easily. On the contrary, this soap will easily last nearly for 2 months. The jasmine scent in this soap relaxes the body and mind and keeps the body refreshed throughout the day. The soap lathers quite well and keeps the skin well moisturized and supple.
2. Dove Cream Beauty Bathing Bar:
This soap contains 25% moisturizing lotion, which improves the condition and texture of the skin, making it smooth and soft. The soap cleans the face thoroughly and imparts a soft glow to the face. It even controls oil or sebum secretion and prevents break outs.
3. Khadi Rose-Sandal Soap:
The USP of this soap is its smell. The soap smells heavenly of mojri, rose, sandal and strawberry which relaxes and calms the mind after a day's long work. The cooling and anti-septic properties of sandalwood soothe and moisturize the skin to keep it free from infections. The soap has glycerin in it which makes the skin silky smooth. It does not dry the skin and keeps the body highly fragrant for a few hours.
[ Read: Fiama Di Wills Soap for Women ]
4. Forest Essentials Luxury Sugar Soap Bitter Orange & Cinnamon:
This soap, unlike the conventional soaps do not contain glycerine, but comprises of natural ingredients like pure cane sugar, cold pressed oils, organic fruits and vegetables, cinnamon, orange and spring water which helps to retain the natural moisture of the skin and keeps it well nourished. The soap brightens dull skin and tones it. The soap has an amazing fragrance that instantly stimulates the senses.
5. Johnson's Baby Milk Soap:
Babies have a delicate and fragile skin that needs utmost care and attention. Johnson's baby milk soap in infused with natural milk extracts which makes it a great cleanser and moisturizer. The Vitamin A and E in this soap retains water in the skin and keeps it supple and soft. Not just babies, even young women can use this soap to keep the skin smooth and supple. .
6. Pears Pure and Gentle Bar:
This soap is enriched with glycerin and natural oils which effectively moisturizes the skin and keeps the skin smooth and supple. The soap is very gentle on the skin and does not break out or dry out the skin. It has a mild fragrance and lathers well to make the skin clean and soft.
[ Read: Dove Bathing Soap ]
7. Soulflower Soap Rose Geranium:
This is a unique 2 layer soap which is designed to cater 2 different types of skin. This soap is a good idea for both oily and dry skin. So you can use one part for the dry skin and the other on oily skin. The soap contains rose and geranium which revives dull and oily complexion and provides a nice scent to it. The soap lathers well and does not melt easily. It even reduces and prevents breakouts and inflammation.
8. Vaadi Anti Acne Soap:
This anti acne soap is infused with the goodness of tea tree oil, turmeric and citrus extract which treats skin infection and inflammations. The clove in this soap kills acne causing bacteria while turmeric reduces marks and scars left by pimples. The soap is herbal and is quite mild, so you can use this soap on the face without any worries.
9. Shahnaz Husain ShaFair Ayurvedic Fairness Soap:
Shahnaz Husain has introduced a huge range of products to make the skin fair and blemish free and one such product is ShaFair Soap. This soap is especially formulated to deep clean the skin and helps in removing stubborn dirt and impurities that gets clogged in the pores. The soap also prevents from developing irritant skin conditions like acne and pimple. Its soft scrub particles give a light abrasion to make the skin smoother and brighter. Lemon, turmeric and honey extracts in this soap makes the skin fairer and brighter with regular usage, while coconut oil keep the skin moisturized.
[ Read: Soaps For Dry Skin ]
10. The Body Shop Chocomania Soap:
This is an aesthetically pleasing soap which comes in a cute heart shape and contains cocoa butter, coconut granules and cream to nourish and moisturize the skin. The anti-oxidants in cocoa prevent the skin from getting damaged and losing elasticity, while the coconut shells exfoliate the skin to make it smooth and glowing.
So, do try anyone of these bathing soaps for instant rejuvenation and relaxation. Don't forget to share your experience with us.
Recommended Articles:

The following two tabs change content below.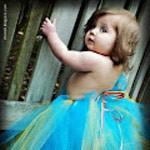 Latest posts by Arshi Ahmed (see all)