Gone are the days when just 2 to 3 varieties of soaps, namely Lifebuoy, Lux and Pears were available in the market to cater every skin type. In the recent years, there has been a soaring rise in the soap brands and varieties in India. Some soaps help to moisturize dry skin, while others aid in maintaining oily skin.Today, we are listing top 10 best soaps that are available in Indian market.
Best Soaps In India
1. Lush Lust Soap Review:
Lush Lust soap is a pretty pink soap has an amazing scent. This is the best soap in India from the brand and does not like any conventional soap melt easily. On the contrary, this soap will easily last nearly for 2 months. The jasmine scent in this soap relaxes the body and mind and keeps the body refreshed throughout the day. The soap lathers quite well and keeps the skin well moisturized and supple.
2. Dove Cream Beauty Bathing Bar:
This soap contains 25% moisturizing lotion, which improves the condition and texture of the skin, making it smooth and soft. The soap cleans the face thoroughly and imparts a soft glow to the face. It even controls oil or sebum secretion and prevents break outs.
3. Khadi Rose-Sandal Soap:
The USP of this soap is its smell. The soap smells heavenly of mojri, rose, sandal and strawberry which relaxes and calms the mind after a day's long work. The cooling and anti-septic properties of sandalwood soothe and moisturize the skin to keep it free from infections. The soap has glycerin in it which makes the skin silky smooth. It does not dry the skin and keeps the body highly fragrant for a few hours.
[ Read: Fiama Di Wills Soap for Women ]
4. Forest Essentials Luxury Sugar Soap Bitter Orange & Cinnamon:
This soap, unlike the conventional soaps do not contain glycerine, but comprises of natural ingredients like pure cane sugar, cold pressed oils, organic fruits and vegetables, cinnamon, orange and spring water which helps to retain the natural moisture of the skin and keeps it well nourished. The soap brightens dull skin and tones it. The soap has an amazing fragrance that instantly stimulates the senses.
5. Johnson's Baby Milk Soap:
Babies have a delicate and fragile skin that needs utmost care and attention. Johnson's baby milk soap in infused with natural milk extracts which makes it a great cleanser and moisturizer. The Vitamin A and E in this soap retains water in the skin and keeps it supple and soft. Not just babies, even young women can use this soap to keep the skin smooth and supple. .
The following two tabs change content below.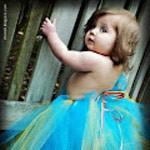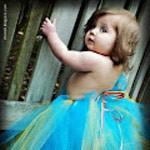 Latest posts by Arshi Ahmed (see all)