Best Spas In Bangalore – Our Top 10
A spa is a great place to spend a day or a week rejuvenating oneself. Bangalore has a very prominent spa culture and here is a list of ten spas in Bangalore that offer wonderful and relaxing therapies.
Here is a list of Top 10 Spas In Bangalore
1. The Thai Spa
The Thai Spa is one of the first spa chains to have been set up in India. It employs native therapists from Thailand to ensure authenticity of services. It has partnered with  top training institutes in Thailand to train the therapists. They import the essential oils and aromatic herbs used in the spa treatments from Thailand.
It offers massage services like Lomi Lomi Massage, Hot Stone Therapy, Deep Tissue Massage, Four Hand Massage, etc., as well as  Foot spa, Body wraps, Rose and Milk bath, and various other facial massages. These methods not only offer holistic rejuvenation but also help treat several disorders.
To locate a spa outlet near you, click here.
2. The Park Hotel Spa
This is definitely the best spa in bangalore today! The Park Bangalore is located at 14/7 Mahatma Gandhi Road, Bangalore 560042, India and offers a range of delightful therapies that will simply tantalize your senses.
via pinterest
3. Alila Spa
This spa is located at the Alila Bangalore Hotel in Vathur Main Road.  It is open every day from ten in the morning to ten at night and offers a range of natural and ayurvedic therapies in a tranquil atmosphere.
via pinterest
[ Read: Best Spas in Mumbai ]
4. The Four Fountains Spa
This spa is located in both Jayanagar and Koramangala and offers a range of spa services like massages and facial treatments. It aims at soothing the body, mind and soul and is based on holistic development. This is a great place to spend a day pampering oneself.
via pinterest
5. Kenko Reflexology And Foot Spa
This is a Singapore based chain founded by Doctor Jimi Tan in 1991. It offers a range of therapies to soothe your feet. Our feet is the most used part of our body and is suffers a lot of fatigue. That is why this spa is a great place to relax and rejuvenate your feet.
[ Read: Fish Foot Spa ]
via pinterest
6. Krishna Kutir – The Ayurvedic Spa
This spa is located in the The Art of Living Ashram facility in Bangalore and uses Ayurvedic healing and therapeutic techniques. All the treatments are performed after consultation with an Ayurvedic doctor known as Vaidya.
via pinterest
[ Read: Best Spa in Gurgaon ]
7. Moevenpick Hotel And Spa
This spa is located in 115, Gokula Extension, HMT Road (near BEL circle), Bangalore 560054, India. It is the closest five star hotel to the Bangalore International Airport. The spa's name is Sohum spa and it offers a variety of rejuvenating traditional therapies.
via pinterest
8. Golden Palms Spa
This luxurious hotel is located in Golden Palms Avenue, Off Tumkur Road, Hobli, Tumkur Road, Bangalore 562123, India. It is open from eight in the morning to nine in the night and reservations are highly recommended.  It offers Thai massages, Foot massages and a variety of therapeutic treatments.
via pinterest
9. Jiva Spa
This spa is located in the Taj West End Hotel, Race Course Road, Bangalore-560001, India. This spa uses natural techniques derived from Ayurvedic practices to provide a soothing treatment.
via pinterest
10. SPA.ce The Spa
This spa is located in 1st Main Rd, 7th Cross, Domlur Service Rd, Bangalore, India (Richmond Town). This chain of spas is six years old and uses only chemical free products. The unique feature about this spa is that it also hosts parties. So if you want a spa themed birthday party or bridal shower, this is the place to be.
via pinterest

The following two tabs change content below.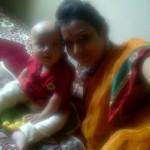 Latest posts by Khushboo Mehta (see all)